News
Auburn approves vacant building registration
Nemaha County Future Fund schedules town hall meeting over early childhood education
Tuesday, September 12th 2023, 1:44 PM CDT
AUBURN – The Auburn City Council approved a vacant building ordinance after third reading Monday.
The section adds commercial building registration to the city code saying vacant commercial buildings endanger public health, depress the appearance of the city and contribute to blight.
The ordinance says it is the responsibility of owners to prevent buildings from becoming a burden to the neighborhood and community.
Vacant building owners must register with the city and pay a refundable registration fee. The penalty for failing to register is $500 per day and the city can assess a penalty of $5,000 per year for chronic vacancies. A chronic vacancy is defined as a building that is vacant and unregistered one year or longer.
In other action, the council approved Schoen's Roofing $553,000 bid for the Auburn buildings re-roofing, including the fire station.
The council passed a resolution for the Westgate Second Addition. The first addition was passed in 1995 and was annexed into the city in 2007. The second addition is for housing development and ownership of the property has been transferred to the Community Redevelopment Authority.
The council approved a payment agreement for the Auburn Chamber of Commerce for $2,000 to promote economic development.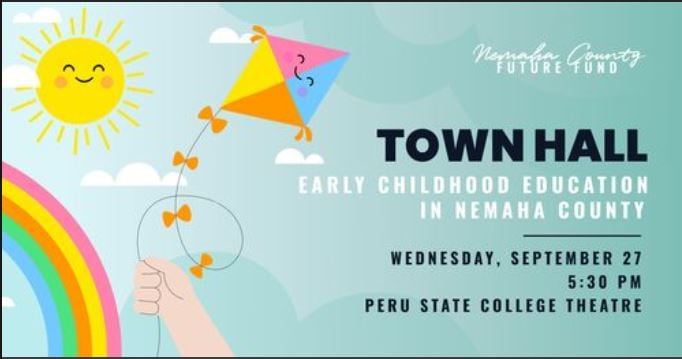 The Nemaha County Future Fund has scheduled a community town hall at the Peru State College Theater at 5:30 p.m. on Wednesday, Sept. 27. The town hall topic is early childhood education challenges and opportunities in Nemaha County.
Tyson Wessels, a Peru resident and former Auburn educator who now works for Nebraska Children and Families Foundation, will moderate.
Early childhood leaders from Auburn schools, Peru State, First Five Nebraska and Buffet Early Childhood Institute are invited to participate.
The Nemaha County Future Fund is hosting a Husker tailgate on Saturday, Sept. 30, 2.5 hours before kickoff.
Nemaha County Future Fund grants have recently assisted flood relief in the Peru area, added hot water to the Johnson Community Library, help sustain the Auburn Meals on Wheels program and the Brownville arts organizations.
RSVP at Event Brite. mhttps://www.eventbrite.com/e/nemaha-county-future-fund-husker-tailgate-tickets-700348269527
The city also approved wages, including $8,500 a month for the utility's general manager, $8,349 a month for the city administrator and $300 a month for the mayor. The city added the position of city forester for $335 a year.