News
Courthouse elevator down for weeks after 'unrelated' fire
Elevator fire and power outage may be coincidental
NEBRASKA CITY – A power outage at the Otoe County Courthouse around 3:30 p.m. Wednesday was followed by fire alarms, but officials are not sure the two are related.
The power at the courthouse tripped off around 3:30 p.m.  and triggered an electrical generator to restore service. Moments later, fire alarms sounded and Otoe County Emergency Management traced the smoke alarm to the elevator control room.
 County Commissioner Jared Sornson said he was told that the alarm sounded because hydraulic oil around a motor started to smoke. He said the power outage may not have been the cause of the smoke, because it would take many minutes to heat up the hydraulic oil to the point it was smoking. He said the oil may have been heating up for a long time before the outage.
County Commissioner Rick Freshmen credited Nebraska City Utilities for working overnight to restore electrical service to the courthouse.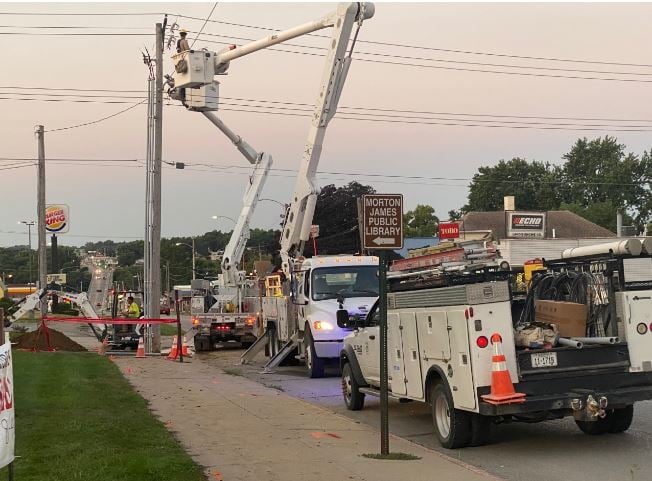 Sornson said the 25-year-old elevator  is old enough that spare parts are difficult to find. He said it could be weeks before a new motor is installed and then the county will most likely be faced with upgrading the entire motor system.
Otoe County received a grant prior to the 2020 pandemic for a new electrical generator, but supply problems associated with the pandemic put the equipment on back order. Sornson said he has been assured that Otoe County is moving up on the waiting list.