News
Largest shipment ever reaches Steinhart Terminal
Activity shows economic potential for river transportation
NEBRASKA CITY –Nebraska City's freighting lore dates back to 1865 when the freighting company and founders of the Pony Express Russell, Majors & Waddell moved 22,000 tons of freight through town in a year, but the city's dock is busier than ever this month with the arrival of a single shipment in the range of 12,000 tons by itself.
Four barges, laden with steel pipes that weigh 8 tons each, arrived Friday at Steinhart Terminal, where 700 semi-trailers will be loaded for the trip to a storage facility near Fairbury.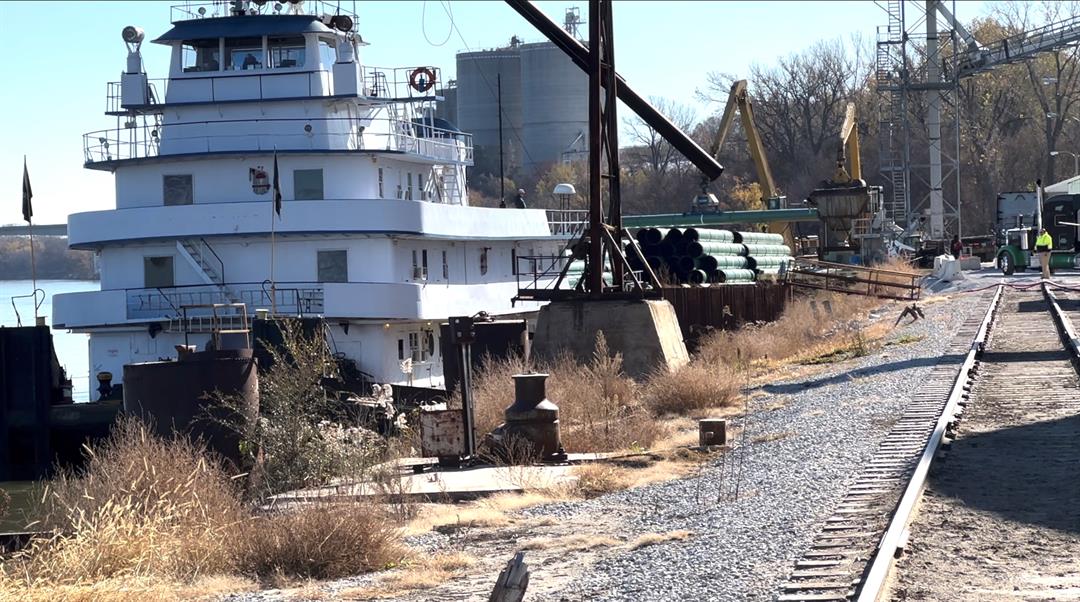 Dave Messing of the Nebraska City Dock Board said the dock activity reminded him of a shipment of over 1,000 tons of steel coils that was destined for Reinke manufacturing at Deshler in 1970. At that time 600 tons of fertilizer was also being trucked from the Nebraska City river terminal to Billings, Mont.
Messing said Nebraska City has long promoted the river for its navigation potential and source of economic development.
Messing: "We had testimony from a local elevator where eastern Colorado would bring in grain. Because of the terminal here the grain prices were 10 to 15 cents a bushel higher. They would truck it in form eastern Colorado and then back haul fertilizer from this facility."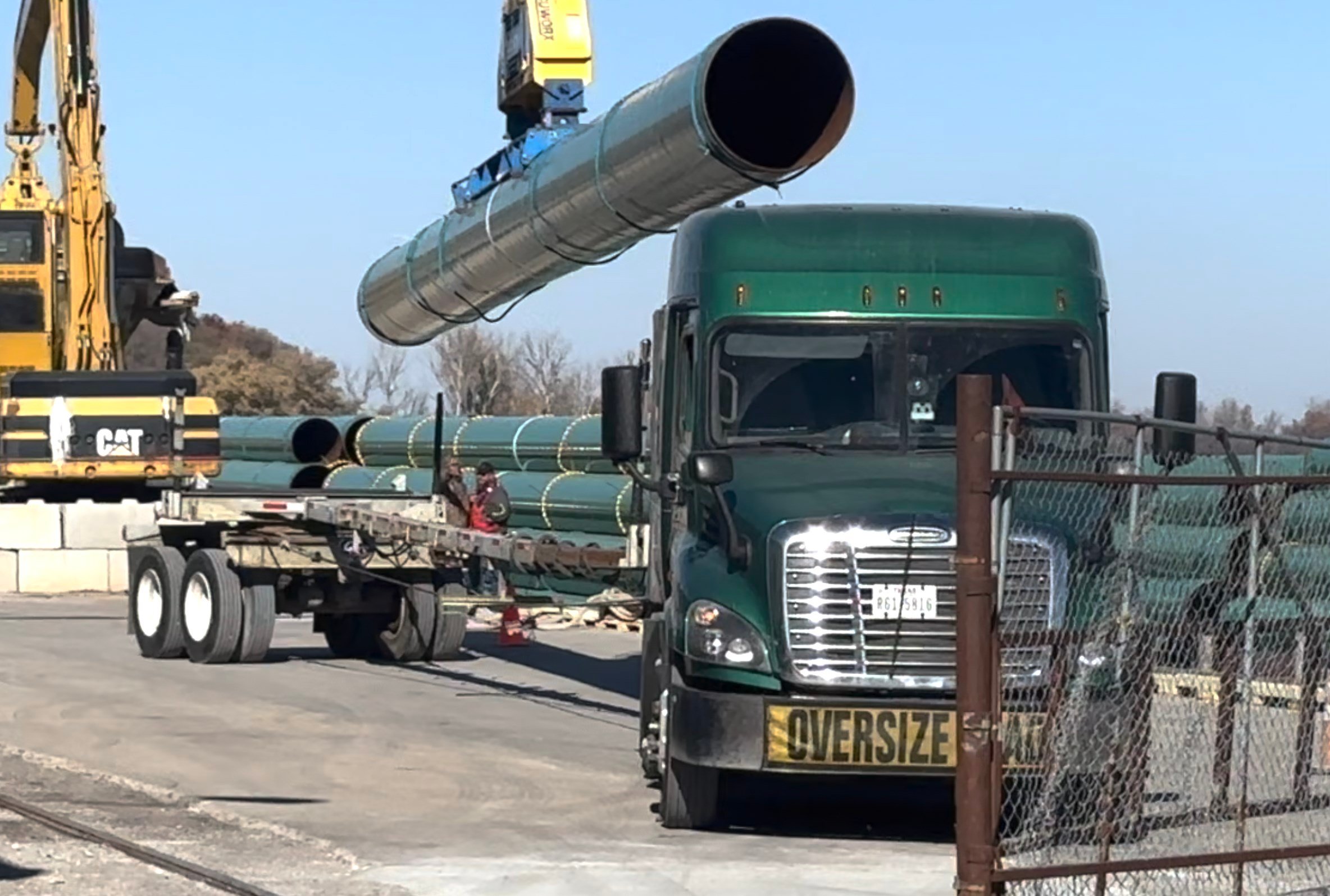 He said Nebraska has two important freighting terminals, at Omaha and Nebraska City, and said oversized loads can be a logistic obstacle in the metro area.
Messing: "If you will imagine these long pipes that they have today on special trucks. Can you imagine them trying to unload them at the Omaha terminal and going through all metro Omaha and going down through the interstate system. I think we have a very unique intermodal system here not only with the railroad, but with they highways we've got – the four-lane to Lincoln."
Monte Van Wyk, director of agronomy at Heartland Co-Op, said he is optimistic about river transportation in the future. He said as barge traffic picks up momentum, more barge companies will be drawn to the 734 miles of navigation from St. Louis to Sioux  City.
Van Wyk: "It's economics right? If you can rail cheaper than you can put it on the water, then you're going to run rail. If the water is better economics then you're going to run water. For our personal business it goes both ways. We've unloaded a lot of fertilizer barges out here and this next season it may be more economical to run the rail, or truck."
Commodities coming through the dock recently include fly ash and fertilizer.