News
Electric charging station planned at Larsons
City will give Kreifels Hills Subdivision to Nebraska City Area EDC
Sunday, November 5th 2023, 6:45 PM CST
The Nebraska City City Council is scheduled to meet at 6 p.m. on Nov. 6.
The agenda includes an $31,000 electrical car charging station at Larson Motors including a utility share of $16,160.
Electrical installations at the city's housing development  is estimated at $150,000 for materials and Geotech testing is $24,000. A JEO task order of $130,110 is also proposed for the housing project.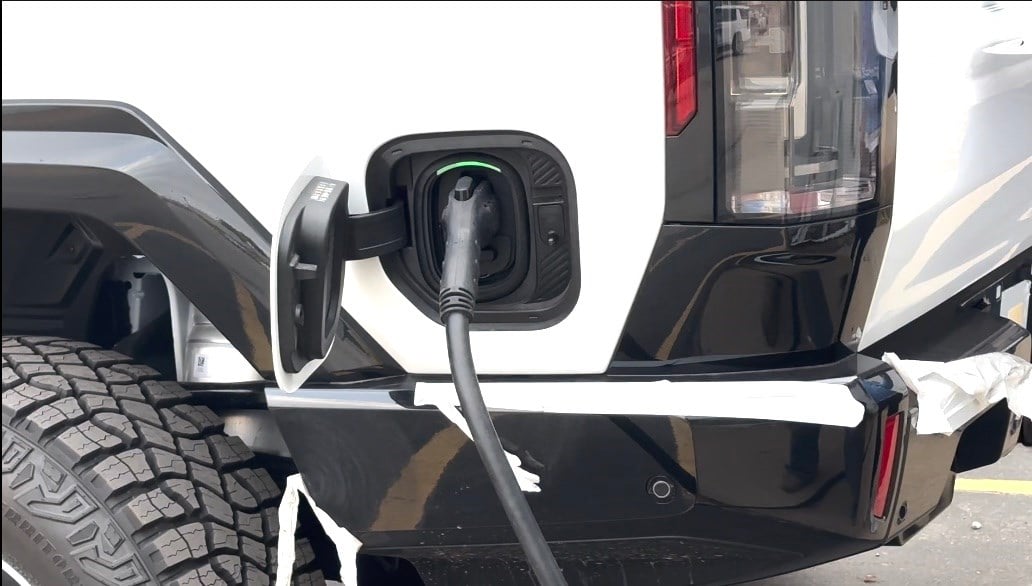 Photo: an electric Hummer on the lot at Larson Motors Nebraska City
Commissioners will consider vacating a portion of 13th Corso between blocks 75 and 86.
Discussion is also planned regarding the Creative District, step pay correction for a police officer and the city's reserve funds for equipment.
The council plans to transfer the Kreifels Hills Subdivision, identified as the Kriefels Hills Subdivison on a municipal warranty deed, to the Nebraska City Area EDC.
Veterans Day Proclamation

WHEREAS: Across our great nation and throughout the world, Americans will pause on November11, 2023at 11:00 am to honor the men and women who for more than 247 years have courageously preserved our freedom through their selfless, and dedicated service;

 And WHEREAS: We recognize that all veterans, regardless of their service and the era in which they served, have paid the price for our cherished liberties and have given a piece of themselves to defend the constitution and framework of this great country;

 And WHEREAS: Our veterans have courageously defended our United States, our interests, and our allies through both the best and worst of times and have done so tirelessly while seeking neither favor nor fame. They answered a calling, a call to arms for the preservation of a country they simply love. They rallied to the battle cry of freedom, freedom of each person's unalienable right to life, liberty, and the pursuit of happiness sand for this we are in their debt;

And WHEREAS: At all times but especially today, we should all hold in the highest regard our fellow citizens who have honorably worn the uniform of this great nation. I urge all of us to personally reach out to veteran with a word of thanks or to at least take some time in our day to reflect on our veterans' willingness to serve, to fight, and if need be to give their all—to lay down their lives to defend the freedoms we hold so dear;

And WHEREAS: To all our veterans we have no means to repay the debt we owe but offer a simple yet heartfelt message-ThankYou, al lof you, for your service. It is our hope that your example will serve to inspire others to follow in your footsteps.... to emulate your selfless-service in peacetime and in war, here in this nation and throughout the world;

NOW THEREFORE: I Bryan Bequette, Mayor of the City of Nebraska City, Nebraska do hereby proclaim Nebraska City's gratitude and esteem for all Veterans and encourage all Nebraska City residents to recognize, in whatever means possible, our Veterans and their service on Saturday  November 11, 2023. And further, after this date, to continue to support our Soldiers, Sailors, Airmen, and Marines in thought, word, prayer, and service if called