News
Bob Ross, Disney Villains win costume contest
Families display creativity at Plattsmouth
PLATTSMOUTH – From Dumbo to Bob Ross there was plenty of opportunity for individuals to distinguish their costumes at Plattsmouth this weekend, but families festooned the plaza.
Toy Story costumes were named top family and Danielle Drewes and her family won best group. In previous years they've dressed at Batman villains and Nightmare Before Christmas walking on stilts, but this year they presented Maleficent, Dr. Hook, Cruella and others.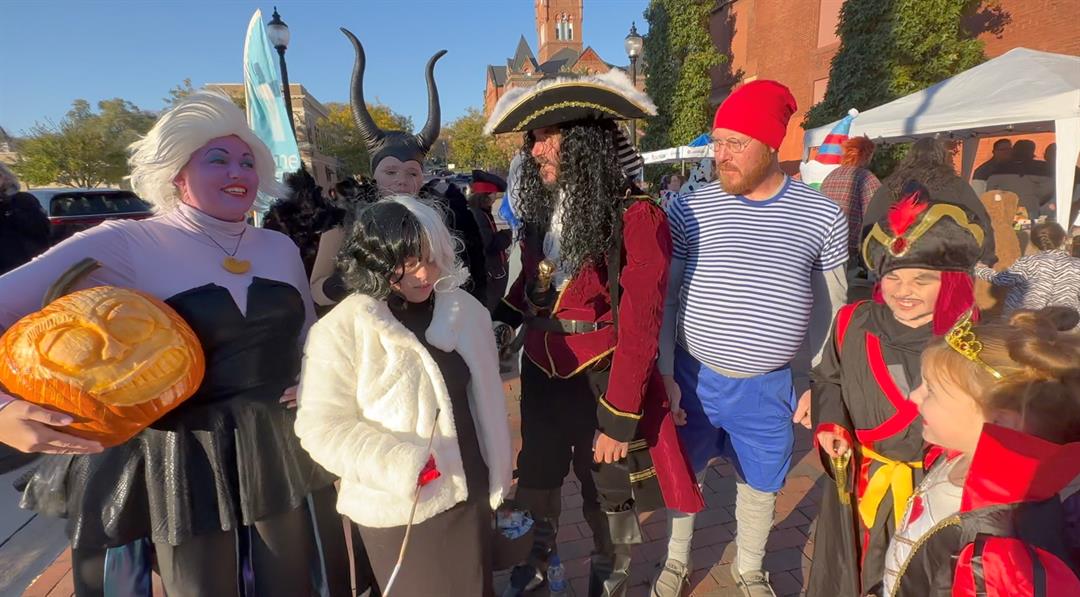 Drewes: "I am Ursula and we are all Disney Villains."
Eight-year-old Sebastian Ibarra-Moore of Plattsmouth says he saw iconic artists Bob Ross on Youtube in the meme section of a  battle simulator and the Shark Puppet featured the revolutionary artist.
Sebastian: "I didn't expect a historical person that's not fiction to win in a costume contest where almost everyone in the thing was fiction."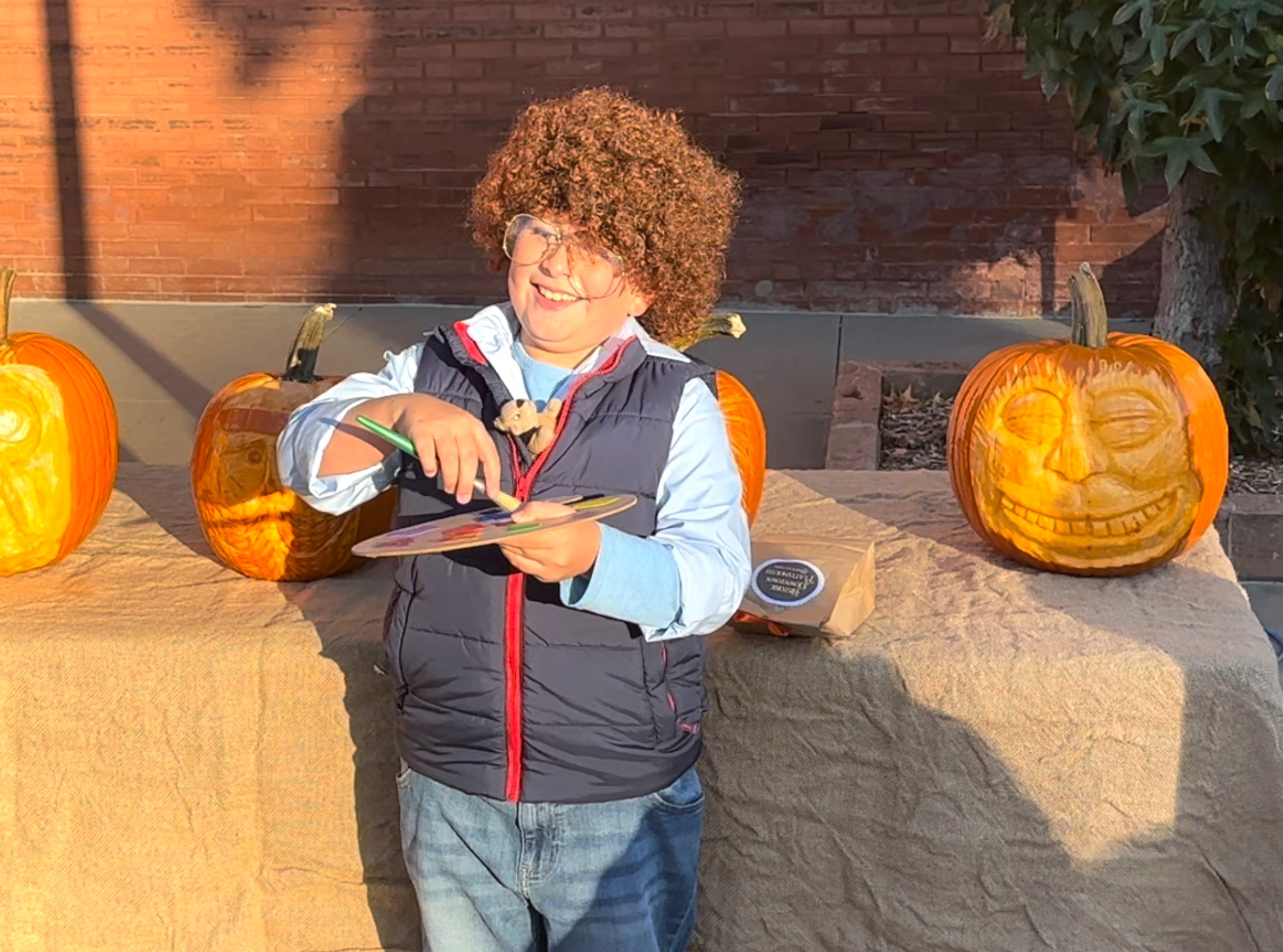 Misty Stine, president of the Historic Downtown Plattsmouth Association, said Dumbo won the toddlers, and the excavator driver won two to five-year-olds. The skeleton bride won the 12 plus age group.
Stine: "It's just amazing to me how creative our community is and how everybody comes together with these wonderful costumes. We get so excited about giving out the great prizes for them."
Stine: "We think it's important to do a family costume award to encourage families to come out as a group and get into the program together. That's really what that's all about to get the families coming out and doing something together creative."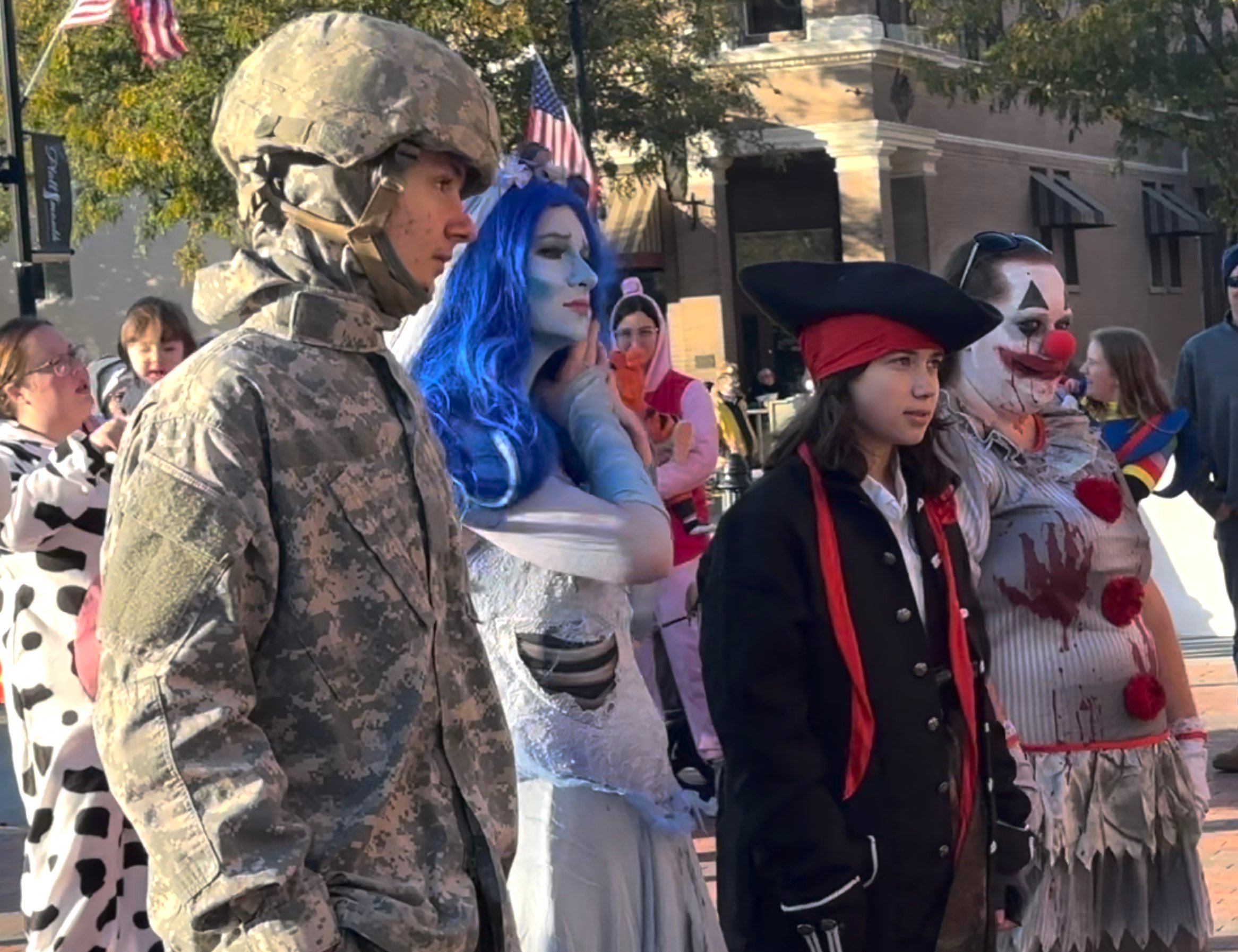 Toddler                 Dumbo
2-5                         excavator driver
6-12                      Bob Ross
12+                        the skeleton bride
Group                   Disney villains
Family                   Toy Story