News
Johnson-Brock volleyball advances to finals
Johnson-Brock comes back to win sub-district
Wednesday, October 25th 2023, 4:39 PM CDT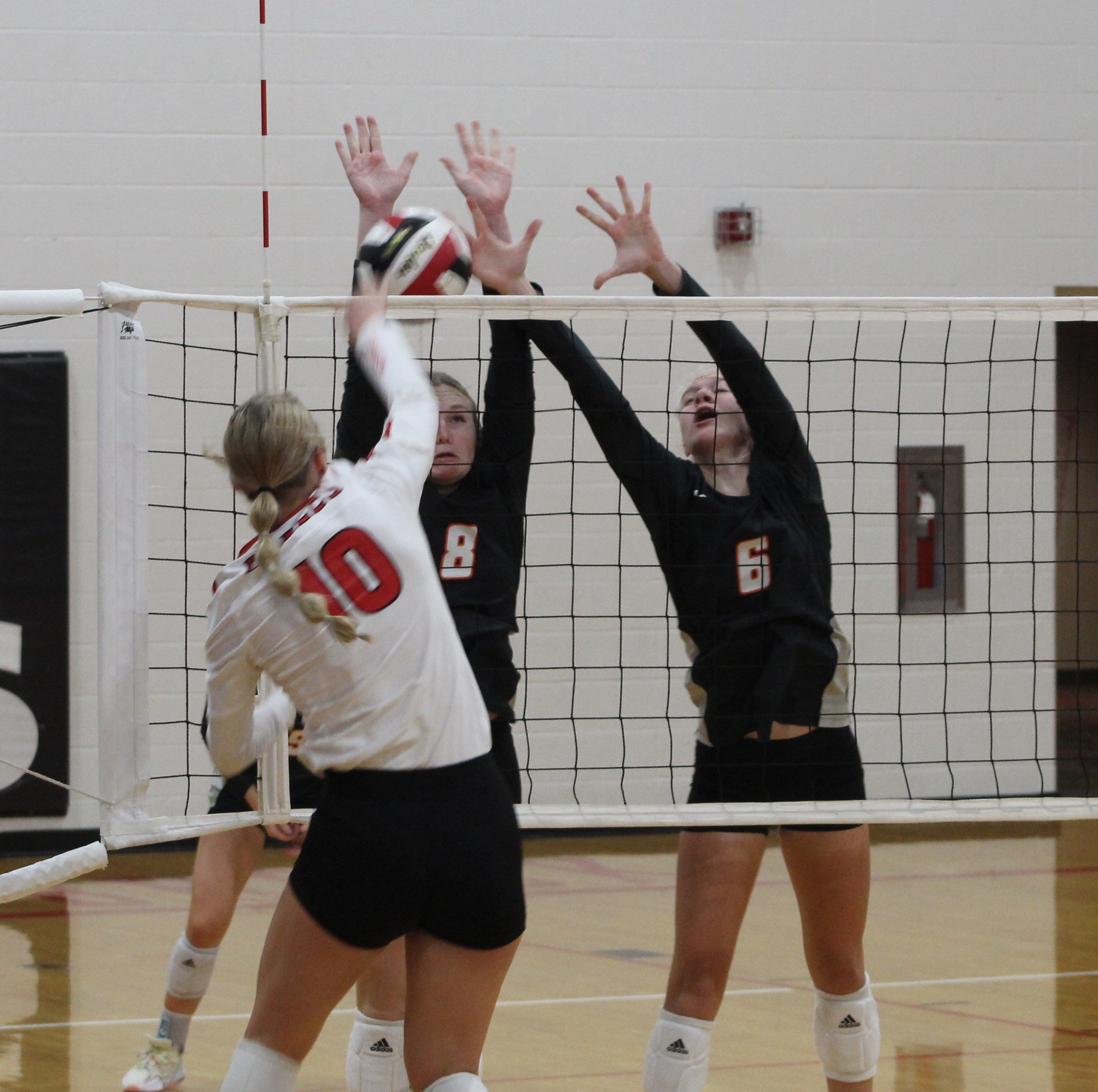 Photo: Natalie Knippelmeyer swings hard to push the ball through a DO block.  Knippelmeyer ended with a team-high of 19 kills
JOHNSON - Tuesday night, the Johnson-Brock Eagles hosted the Diller Odell Griffins in the Sub-District finals match-up in Class D1-1. 
The Eagles came out strong to win the first set 25-17.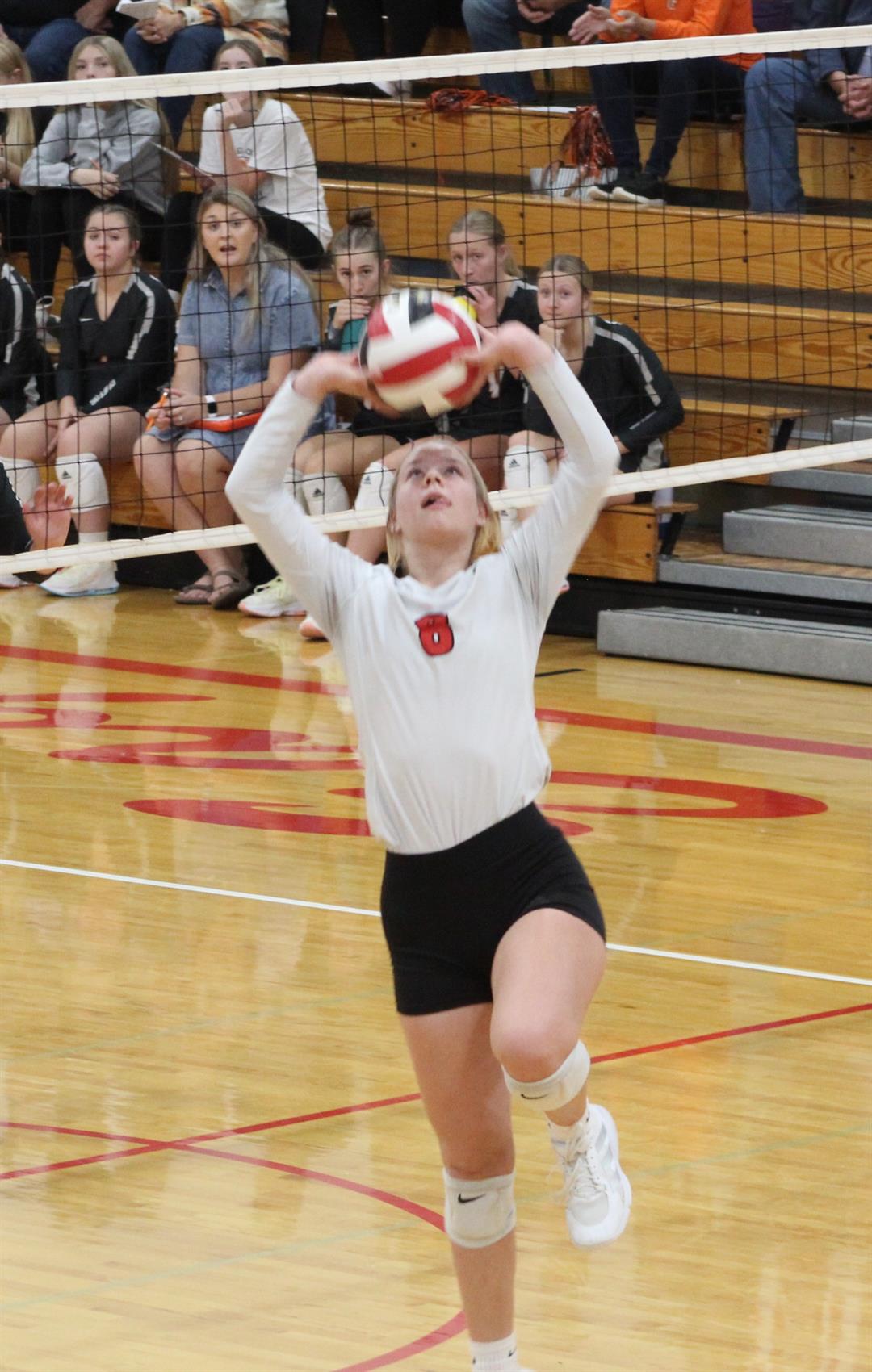 The Eagles fell to the Griffins in set 2 and 3, but regained their composure and confidence to take the fourth set in dominating fashion, 25-15.
Set 5 was a back and forth battle the whole way.  Each team would go on short runs to gain the advantage. 
Johnson-Brock found itself down 12-14, nearing match point for the Griffins. Serving, hustle and teamwork proved to be the keys to success for the Eagles going on another run and tying up the game 14-14. 
After multiple long rallies, and incredible defensive plays, Johnson-Brock's senior captain, Natalie Knippelmeyer, put the match away with a hard kill from the outside. 
 This was only the second five-set match JB has played all season.  The Eagles, now 23-6 on the season, advance to the district finals on Saturday, as they continue on their quest to make the state tournament in Lincoln next week. 
"Being behind 2 sets to 1, it was a little discouraging.  However, we are not a team to just give up," says Freshman right side, Daley Pelican.  "We stayed together as a team, and came from behind to win.  Not only does this victory feel good, but having to battle to come from behind gives us more experience, momentum and confidence going into the District Finals on Saturday."