News
Nebraska City strolls in new creative district
Artist event called an excellent, successful start
Wednesday, October 25th 2023, 1:13 PM CDT
NEBRASKA CITY – Nebraska City showed off its new state-certified creative district Saturday with 25 artists and demonstrations including stained glass, weaving, pottery and painting.
Hanna Demma of the Kimmel Harding Nelson Center for the Arts called it an excellent start for the new creative district.
Demma: "There's so many unique businesses. It's all small businesses, so it's really neat to be able to showcase that and all the creative people that make their home here."
There was wood burning at the Veterans Memorial Building, Jeff Smith demonstrated art with stained glass at Cornhusker Beef and Barbara Egr set up at Self Expressions Gallery with a water color demonstration using her grandmother's 1947 dictionary.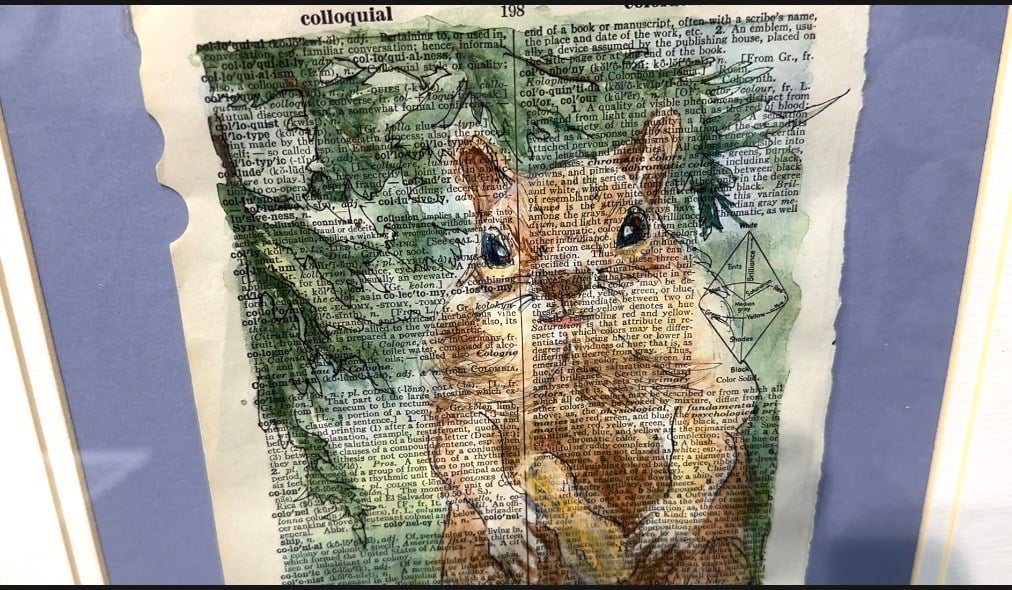 Photo: watercolor by Barbara Egr
Egr: "In our family she would open it up find a little image, a little line drawing, she would say to me, why don't you draw this? She would give me a pen, ink, water and piece of paper and that's how it all started."
Jodie Leibee of Lincoln said her experience began after her kids got her pottery lessons for her birthday 10 years ago. Leibee was intrigued after her first lesson with potter Kathleen Grossman.
Leibee: "The satisfaction is what hooked me. I remember the first time I took a piece out and I said did I do that? So that kind of hooked me in."
She demonstrated pottery by making flower pots.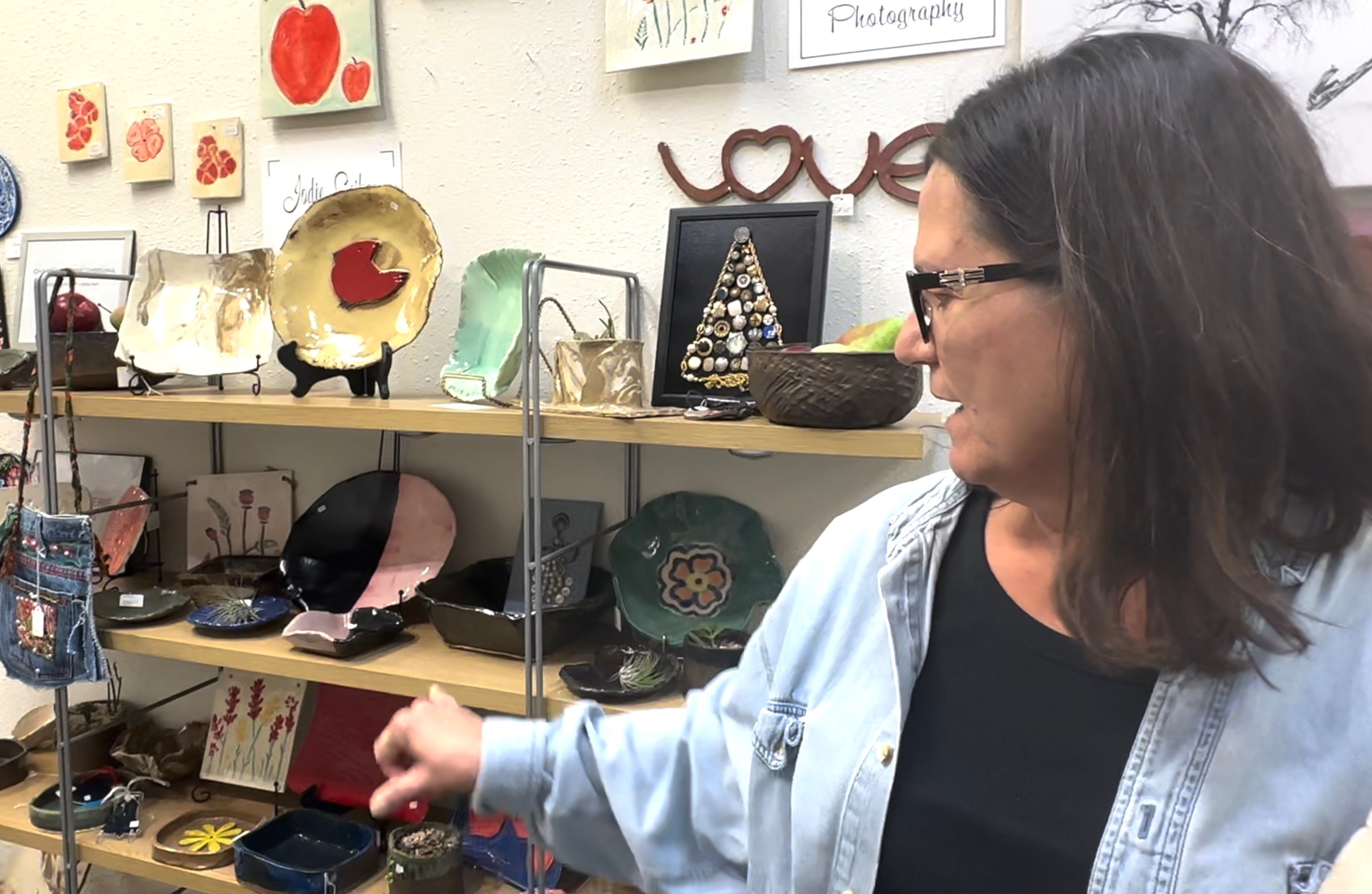 Leibee: "This is my retirement job and I want to be able to show people my work and sell it and make other people happy and me happy too."
Demma said the Creative District executive board is considering holding two artist walks per year.
Demma: "It seemed like the artists really loved it. And also the business owners were very happy to have people coming in."
There was also a winter farmers market and live music at the Memorial Way.