News
Town Hall: invest in early childhood education
Panelist says quality child care 'hanging on a thread'
PERU – The Nemaha County Future Fund hosted an early childhood education town hall meeting Wednesday at Peru, where panelists and care providers agreed that workforce and economic development issues across rural Nebraska are linked to available and affordable child care.
Jodi-Renee Giron of First Five Nebraska said partnership and collaboration is a consistent characteristics of successful communities.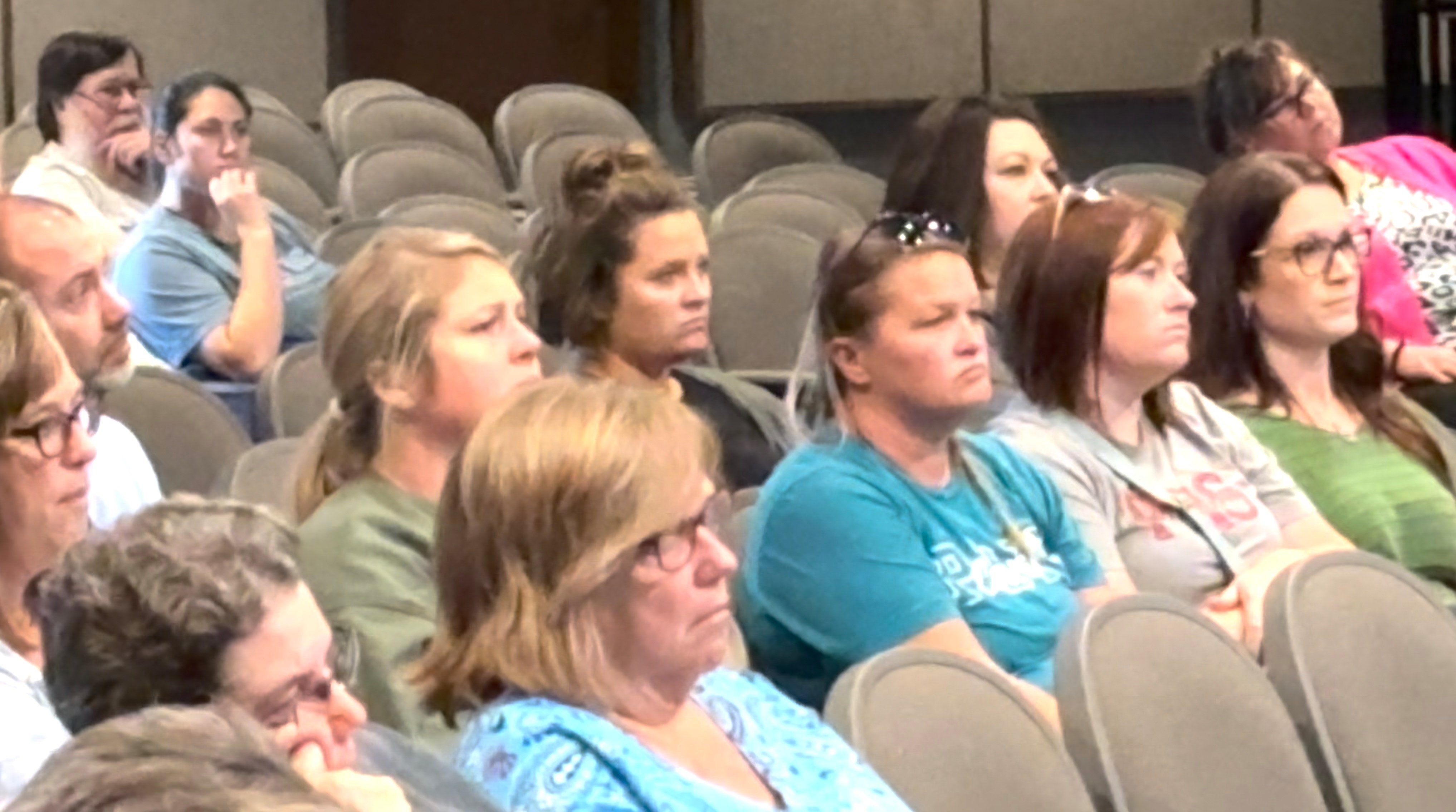 Giron: "In a thriving community the people who are calling the shots, who hold the money, hold the power, the influence, they understand how early childhood touches every single aspect of keeping a community thriving and functioning."
The panelist included Dr. Michael Evans of Peru State College and Auburn School Superintendent David Patton, as well as Stephanie Renn from Nebraska Children and Families Foundation.
They noted the inability to recruit employees if child care is not available and moderator Tyson Wessels said the Nemaha Future Fund recognizes that communities grow and develop when they have institutions that support young people.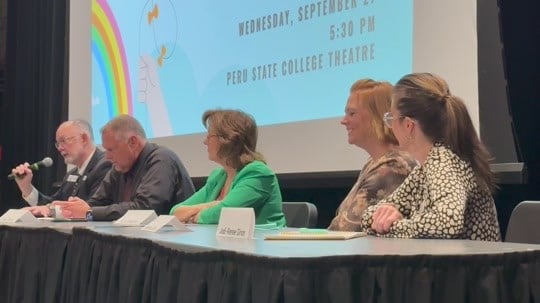 Giron: "Rural communities have children that they want to keep there and we need to invest as a state in the infrastructure of early childhood and not just assume small communities can get everything done themselves."
Giron: "I genuinely believe one of the things we need to plan for, advocate for and push for is the greater government subsidization of early childhood. If we're going to subsidize things, lets really create infrastructure and build into that then."
Kate Gallagher of the Buffet Early Childhood Institute said many Nebraska communities are experiencing the effects of having good, quality early childhood education, but wages and benefits are not sufficient.
"The fact of the matter is it's hanging on a thread. The quality we rely on, we are not supporting financially and its reaching crisis proportions."
Susan Johnson, Falls City Sixpence Coordinator, said a quote she heard earlier in her career has stuck with her.
Johnson: "Put your money in the playpen, not the state pen."
Of Nemaha County's 7,000 residents, 400 are children under the age of five.