News
Peru State announces hall of famers
Five individuals and the 92-93 women's basketball team honored
Hall of Fame Adds Five Members, Team
 The Peru State College Athletic Hall of Fame selection committee has announced its 2023 Hall of Fame class. which includes five individuals and one team. This will be the 31st class to be inducted into the College's select group since its inception in 1986.
Jim Callender, the late John Gibbs, the late John S. Gilmore, Kurt Hasley, and Fred Marisett will be inducted as individuals. In addition, the 1992-93 women's basketball team will be honored as a team selection.
Hall of Fame will be held Oct. 13-14, with a banquet Friday evening and formal induction at halftime of Saturday's football game against Graceland University in the historic Oak Bowl.
"We are thrilled to honor Peru State College's outstanding former student-athletes and coaches in this way," President Michael Evans said. "Each of these individuals has made a significant contribution and lasting impact on our athletic programs and in their communities that will not be forgotten. Their talent and determination have greatly contributed to the College's long and proud tradition of athletic excellence."
The following is a brief biography of each honoree.
Jim Callender led Peru State volleyball to its first-ever NAIA national tournament experience in the fall of 1993.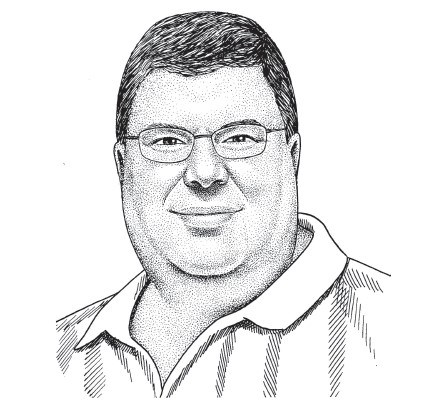 While leading the Bobcats for five seasons, Callender finished with a 162-92 record, the most wins ever by a Peru State volleyball coach. Under Callender's tutelage, the Bobcats went to two national tournaments – 1993 and 1995.
After leaving Peru State, Callender continued to have a remarkably successful coaching career as he led Western New Mexico University to two national tournament experiences.
The late John Gibbs was the men's basketball coach for 22 years, resulting in Gibbs being the winningest coach in Bobcat history as he amassed 287 wins. He was known to be a relationship builder as he pushed for success in academics, athletics, and careers.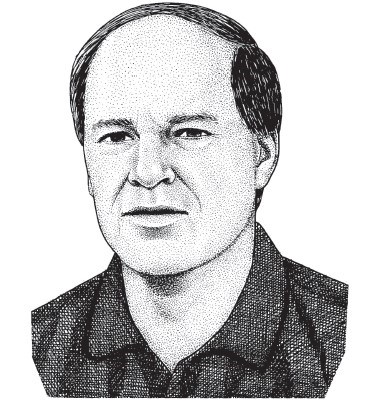 Gibbs led the'92-'93 men's basketball team to the NAIA Division II National Tournament, the first time in 27 years that the Bobcats had competed at the national level. His '96-'97 team also made it to the national tournament. The 27 wins by the '92-'93 squad is still the top mark today and the '96-'97 team's 25 wins is tied for second.
Several of Coach Gibbs' players earned national, regional, and all-conference honors. Gibbs himself was twice named as the District or Regional Coach of the Year.
John S. Gilmore – Student-Athlete
A Farragut, Iowa, native, the late John S. Gilmore is being inducted in part due to his "60-minute-player" prowess on the football field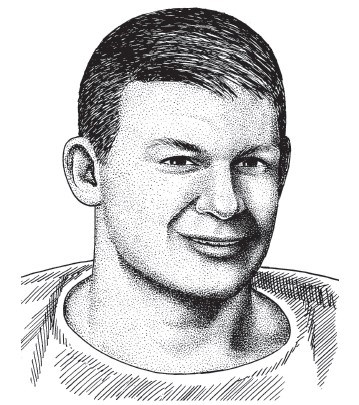 Gilmore was the first Peru State football player to have been drafted into the National Football League, as he was selected by the Buffalo Bills in 1968 as a defensive tackle. While in a Bobcat uniform, Gilmore played on both sides of the ball as either an offensive tackle or defensive guard/tackle.
He was a three-time All-Nebraska Conference selection and in 1967 was an NAIA All-District 11 pick. In addition, he earned recognition by both of the state's major papers for his play on the field.
Kurt Hasley – Student-Athlete
 A member of the one and only national championship team for Peru State, Kurt Hasley of Plymouth, Neb., was a football stalwart on the defensive side of the ball.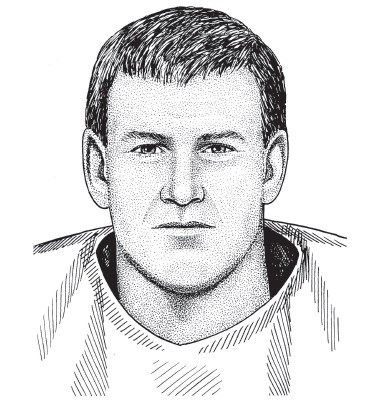 Hasley was an NAIA Division II All-America First Team honoree in 1990 following the national championship title win. The next year, he received honorable mention as the Bobcats made it to the national semifinals.
He helped lead Peru State to the nation's second-best rushing defense as the Bobcats only allowed 54.7 yards per game in '91.
He is still tied for third for the most sacks in a single season with 12.
Fred Marisett – Student-Athlete and Meritorious Service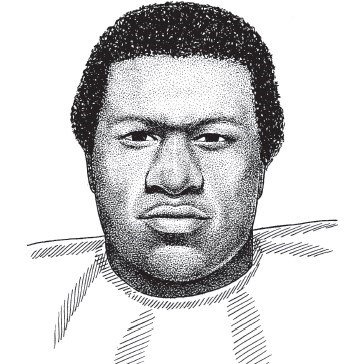 A decorated two-sport student-athlete in football and wrestling for the Bobcats, Fred Marisett, originally hailing from Hammond, Indiana, followed up his athletic career with a highly successful teaching, coaching, and leadership career.
Marisett was a three-time national wrestling tournament qualifier and earned a sixth-place finish in the NAIA tournament in 1976, earning an invitation to the 1976 Olympic trials. He was a three-year letterwinner in football as a guard/tackle on offense and a linebacker/nose guard on defense, gaining all-conference and all-state honors in 1977.
Later, Marisett taught and coached football, wrestling, and track and field in the Omaha Public Schools for 24 years.
1992-93 Women's Basketball Team
The 1992-93 Peru State Women's Basketball team was the first-ever women's hoops team to earn a berth to the national tourney. The Bobcats claimed the NAIA Division II District XI Championship title over Dana to earn the trip.
The 16th-seeded Peru State team won their first game in the NAIA Division II Tournament with a victory over the 24-5 St. Joseph's College of Maine. The Bobcats fell in the second round to the defending and eventual national champions Northern State (S.D.).
Peru State finished the season 21-9. Many single season and career marks set by individuals on that team still rank among the best in the record books.
The team won ten games in a row which is still the top mark and tied with the 1993-94 for most consecutive wins.
Lora White, Tamir Anderson, Angela Wilson, Becky Fisher, Amanda Nannen, Janelle Henderson, and Sheila Sughroue are all still listed in the record books in numerous single-season and career categories.
Dr. Wayne Davidson, an individual member of the Peru State Hall of Fame, was the head coach for the Bobcats. Vince Henzel served as the assistant coach.
Athletic Hall of Fame – 31st Year
When the Al Wheeler Activity Center was dedicated in 1986, the Peru State College Athletic Hall of Fame was established. The purpose of the Hall of fame is to recognize, honor, and preserve the memory of those individuals and teams whose contributions have enhanced Nebraska's first college.
Candidates can be nominated in one of four categories: coach, player, team, or meritorious service. A selection committee, made up primarily of Peru State alumni, make the selections annually each spring.
Nominations can be submitted to PSC Athletic Hall of Fame, c/o Foundation Office, Peru State College, PO Box 10, Peru, NE 68421-0010. The nomination form is available on the Hall of Fame website at https://pscbobcats.com/honors/hall-of-fame. For additional information, call 402-872-2304.