News
Deputy Merwin retires after five sheriffs
Current sheriff preaches proactive law enforcement
FALLS CITY - Richardson County Sheriff's Deputy Roland Merwin says he has learned from each of the five sheriff's he has worked with over the past 22 years and is proud of the positive impact they have made on society.
Merwin began working as an investigator for the Richardson County Attorney's Office and says his investigative skills grew under Sheriff Keith Hayes. He worked as investigator for four sheriff's and learned to adapt to the leadership styles of Vernon Buckminster, Randy Houser, Don Pounds and finally Sheriff Rick Hardesty.
The Richardson County Board appointed Merwin as interim sheriff in 2019 and later as chief deputy. He left that role to become the county's first resource officer at Humboldt Table Rock Steinauer school.
Merwin: "Every sheriff that I've worked for has made an impact for the good of the county. Every sheriff that I've worked for has tried to do their best."
Merwin retires this week at the age of 63 with a sense of satisfaction in his career and in the ardor of the young deputies in the office now.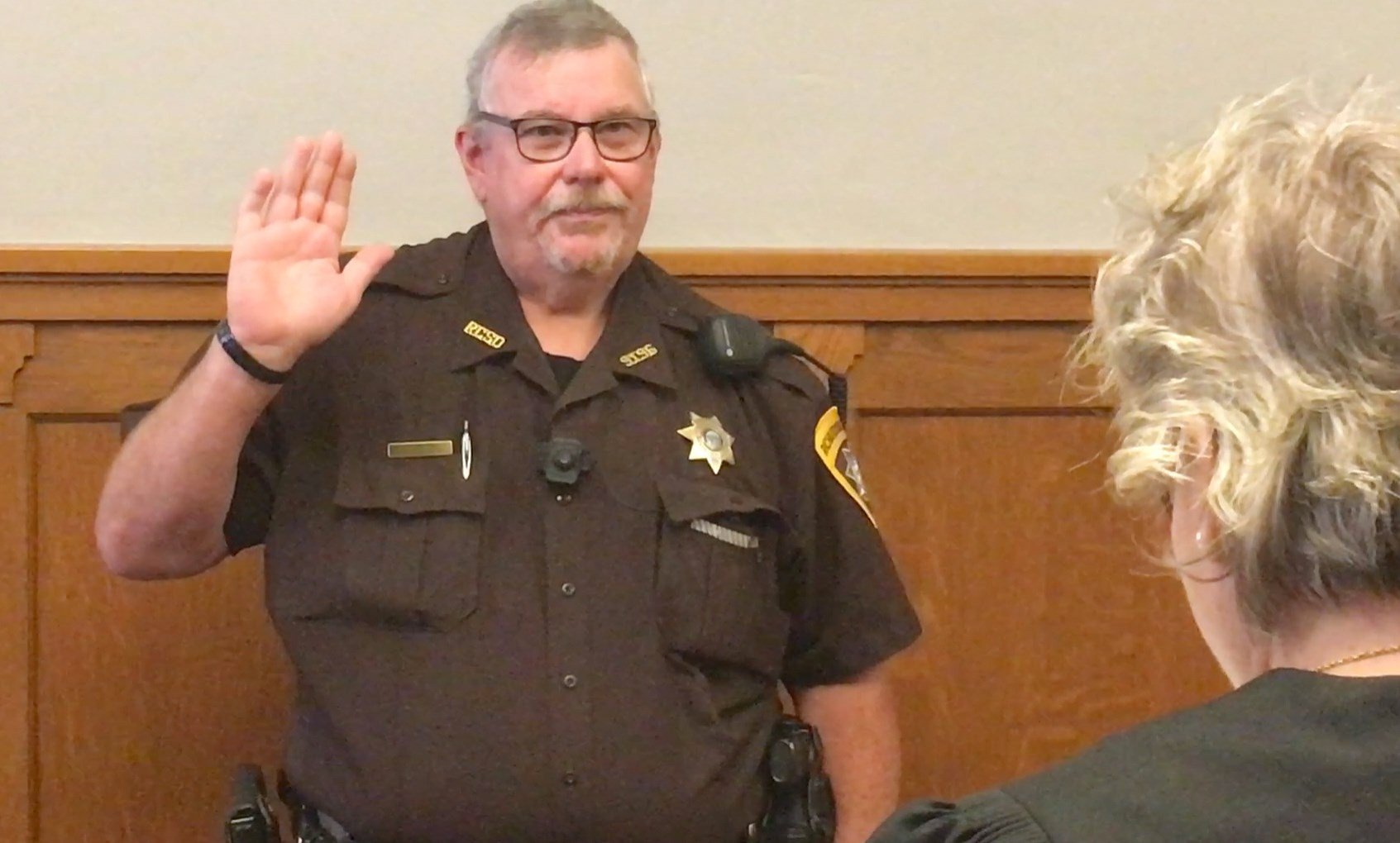 Over a grant enforcement from Aug. 16 to Sept. 4, including the Labor Day weekend, there sheriff's office reports 480 traffic stops.
Statistically, that's one traffic stop per hour and 48 stops per deputy working overtime.
There were also 22 arrests, about one every 21 traffic stops and indicative of a packed court docket.
The Richardson County court has 510 criminal charges filed by Sept. 13. That's equivalent to almost two per day, every day for 256 days. There are also 118 felony cases in the first nine months of the year.
Sheriff Rick Hardesty speaks about being proactive.
Hardesty: "Vigorous enforcement fights crime without have to take people to jail because they know the sheriff's office is out there."
The sheriff says it's better to prevent a crime because there is no victim at that point.