News
UPDATE: Palmyra bus struck on morning pickup route
Witness helps children out of emergency exit
Tuesday, September 12th 2023, 10:17 AM CDT
PALMYRA, Neb. -– A Palmyra school bus was involved in a Highway 2 collision Tuesday morning east of Palmyra.
The Nebraska State Patrol does not expect to have an accident report available today, but Otoe County Sheriff Colin Caudill said each of the nine students on the bus were taken to a hospital in Lincoln.
He said preliminary reports indicate that the bus was westbound on the highway and slowed down to turn into a driveway to pick up more students. Just as the bus was turning into the driveway it was struck from behind by the Ford pickup.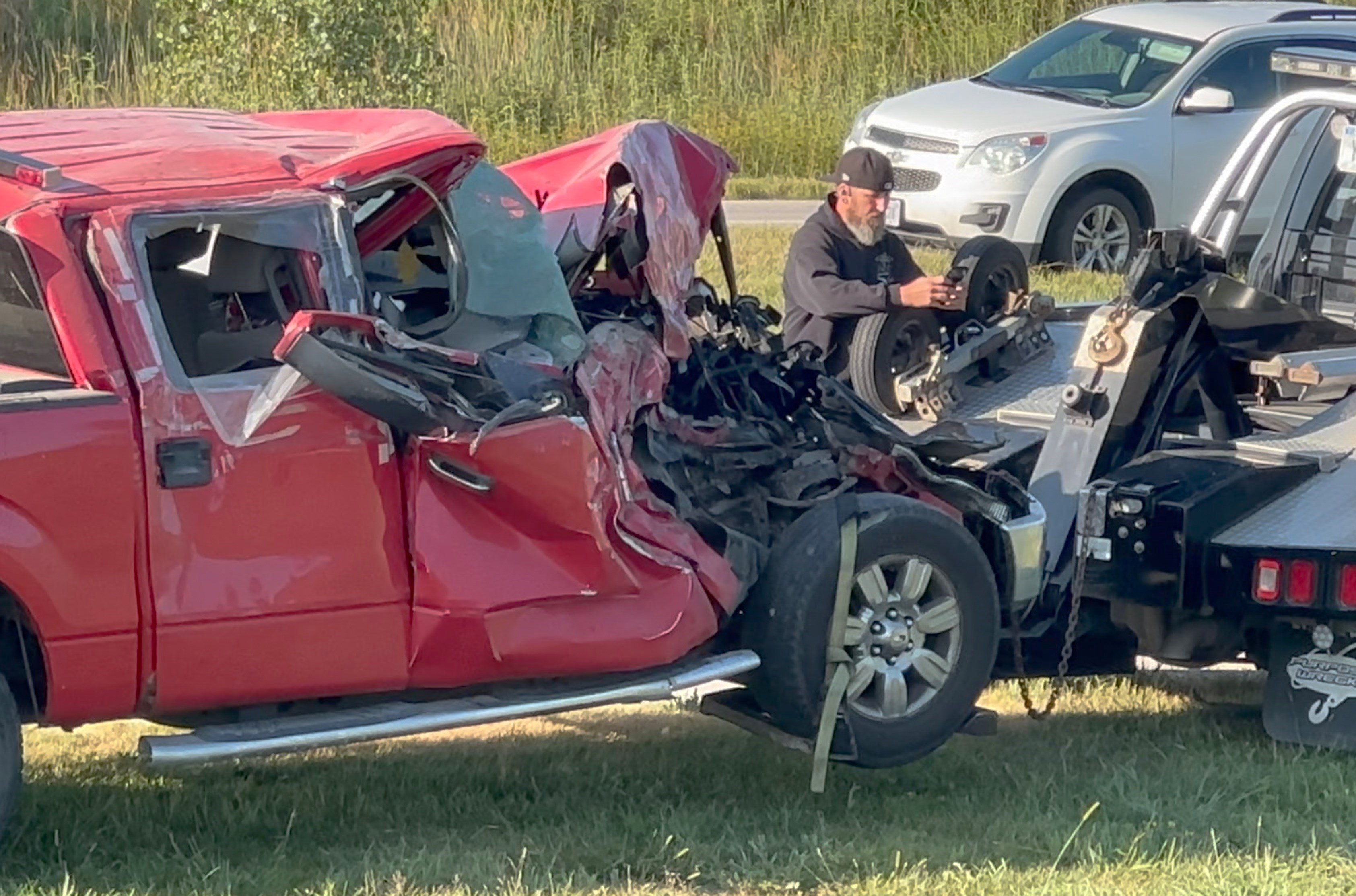 Both drivers were also taken to the hospital. Investigators at the scene said the injuries can be described as minor to serious, but are not suspected to be life-threatening.
Resident Steve Olson said he and his grandchildren were waiting at the end of their driveway for the bus. He said the school bus driver slowed down and signaled her turn into the driveway. He said she had just turned her front wheels when the red pickup struck the back end and turned the bus over.
He described the scene as scary, but he and his family helped the students get out of the bus. He said most of the students were able to go out the back door by themselves.
The sheriff says school staff had responded to the hospital and parents of students were directed to the hospital.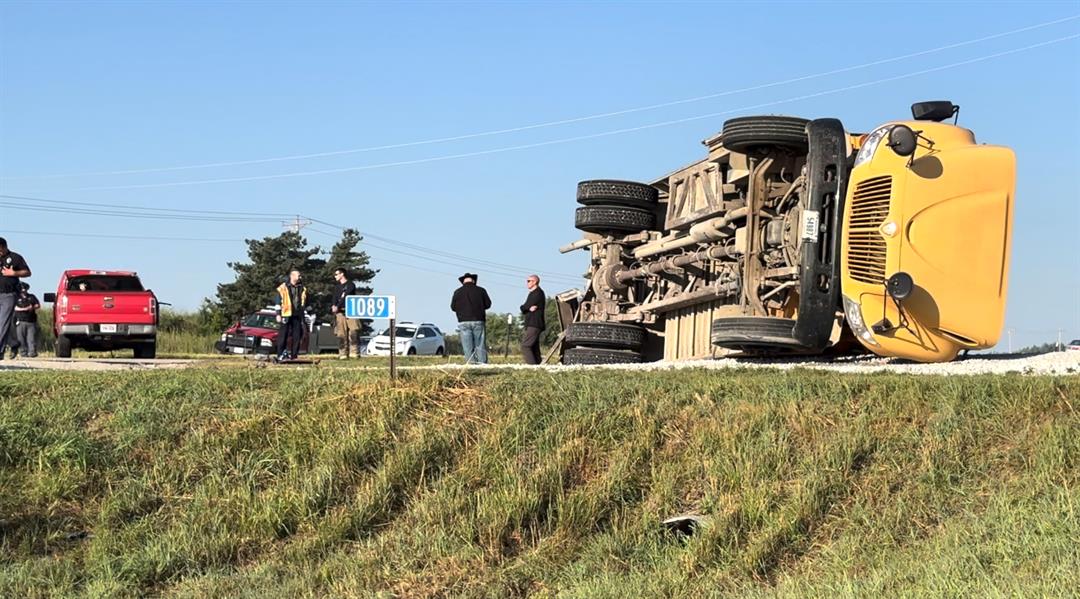 NSP Troopers, Otoe County Sheriff's deputies, and rescue crews from Palmyra, Douglas, Syracuse, and Nebraska City all responded to the scene.