News
Ford accused of absconding probation
Proseucutor says Ford only reported to probation on the day of sentencing
NEBRASKA CITY -Kyra Ford, 22, of Nebraska City has been arrested on a warrant after she failed to appear in court in May on a motion to revoke her probation.
Ford was sentenced to 18 months probation for attempted possession in 2021. She was arrested after her Pontiac struck a Nebraska City Street Department worker fixing potholes on 11th Street.
In a motion to revoke her probation, the county attorney's office alleges that Ford only reported to the probation officer on the day of sentencing. Prosecutors say she has not reported for testing and has absconded as of April 22, 2022.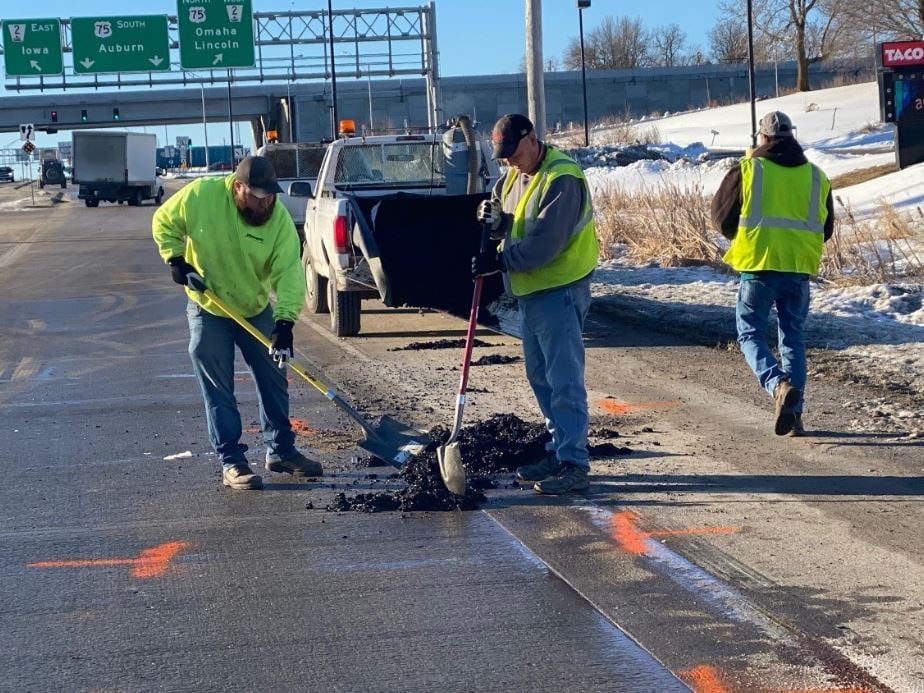 Photo: Nebraska City street crews finish the job in an accident scene marked by orange paint.
https://rivercountry.newschannelnebraska.com/story/45743504/probation-ordered-after-pothole-worker-hit-by-car