News
Nemaha County Fair sheep show
Andrew shows champion lamb
AUBURN - Aca Andrew is the intermediate sheep showmanship champion and showed the grand champion lamb.
Andrew: "The funnest part about showing is getting to show with your friends and being able to watch them, as well as yourself, win."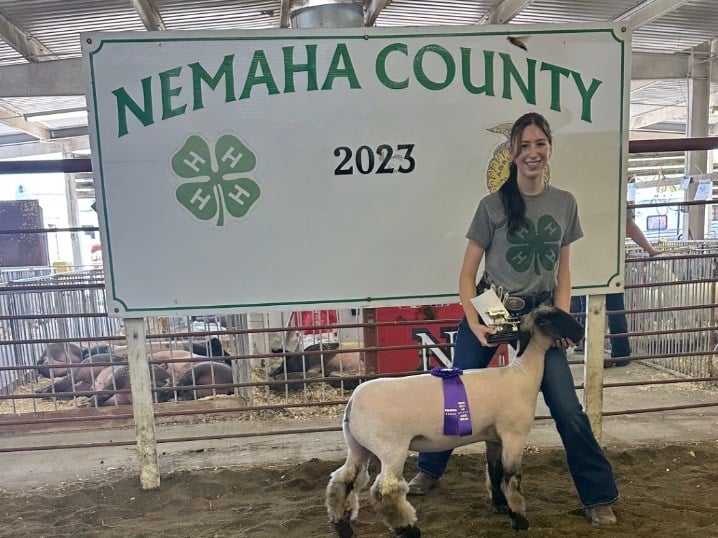 Andrew: "The hardest part is definitely getting them ready to show. I work with my sheep every day, and I make sure they all get what they need separately."
Andrew: "I want to win the majors, like the state fair, the American Royal, Aksarben, and to place in showmanship, market and breeding."
Kinsley Oestmann champion sheep showmanship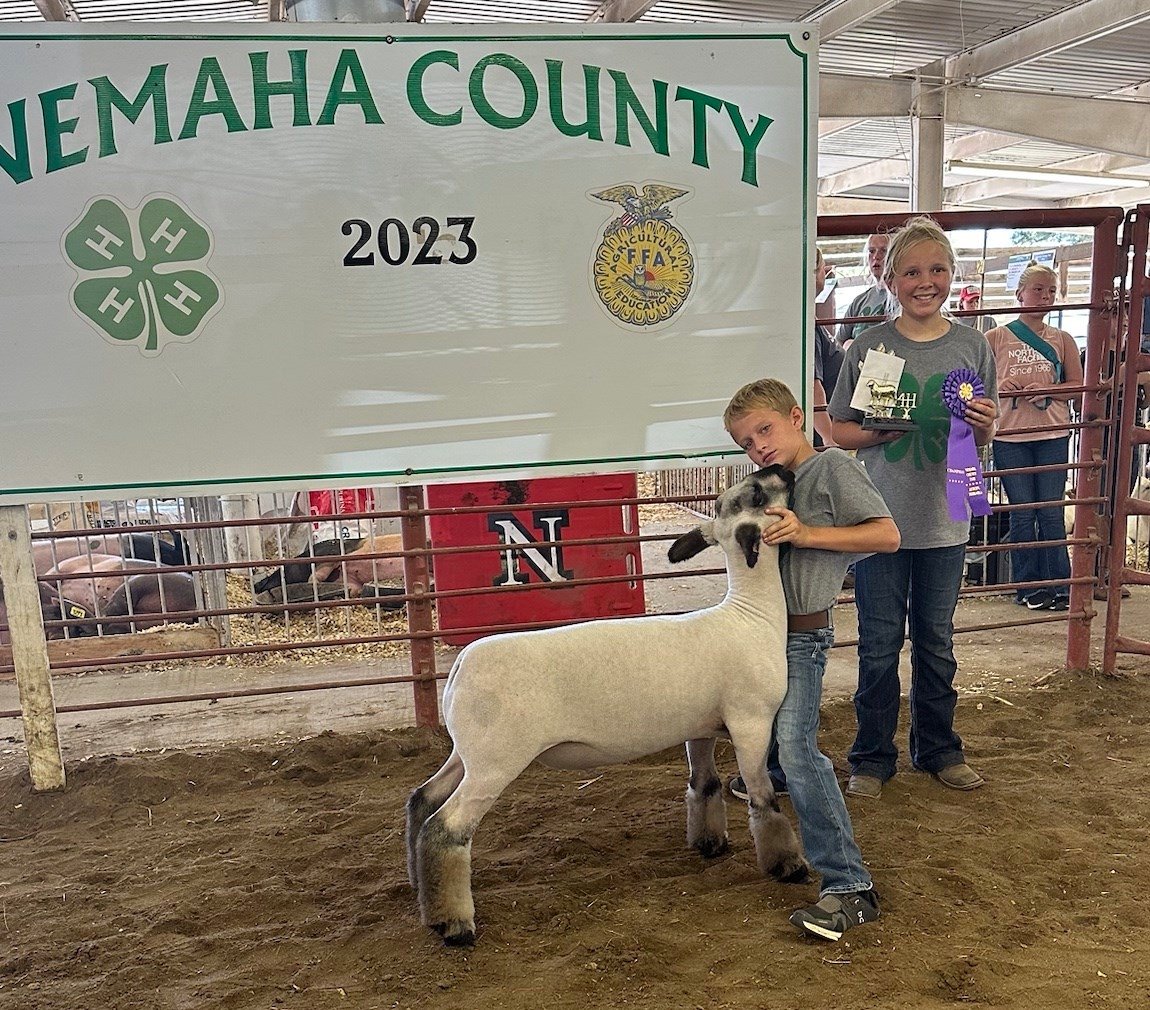 Blake Greene is junior showmanship champ.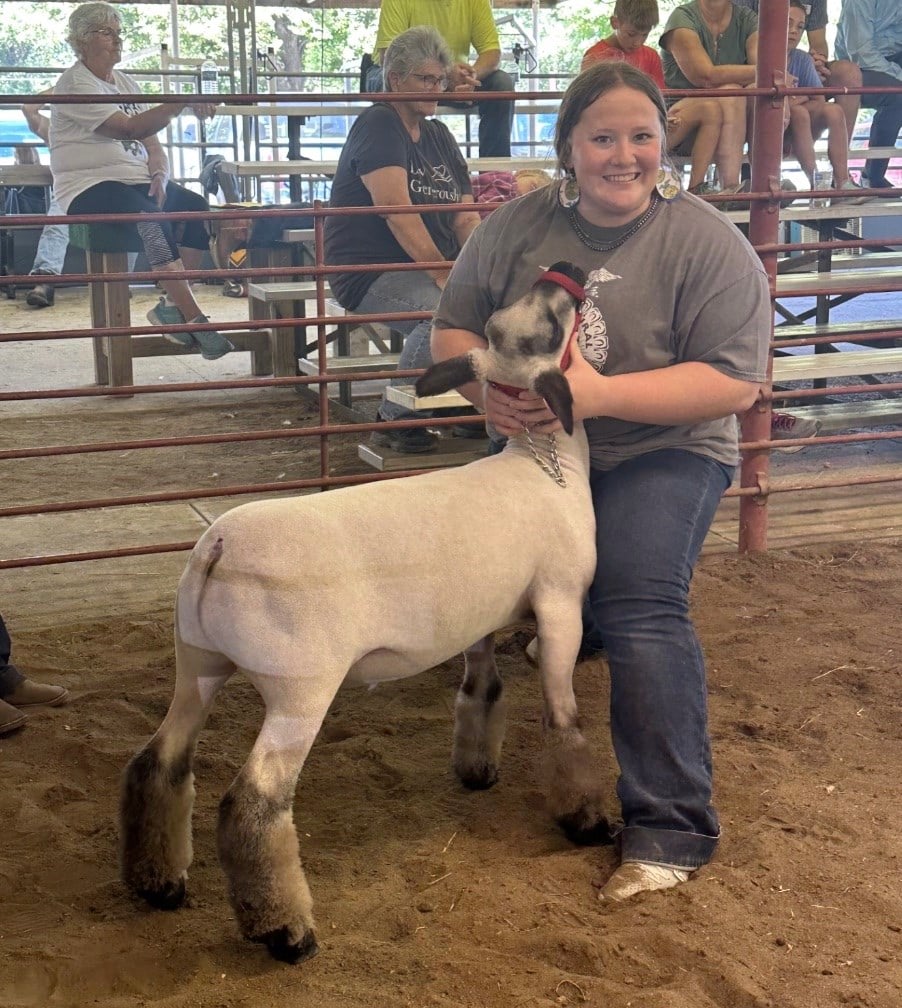 Abby Hodges, an FFA state officer, shows sheep in open class.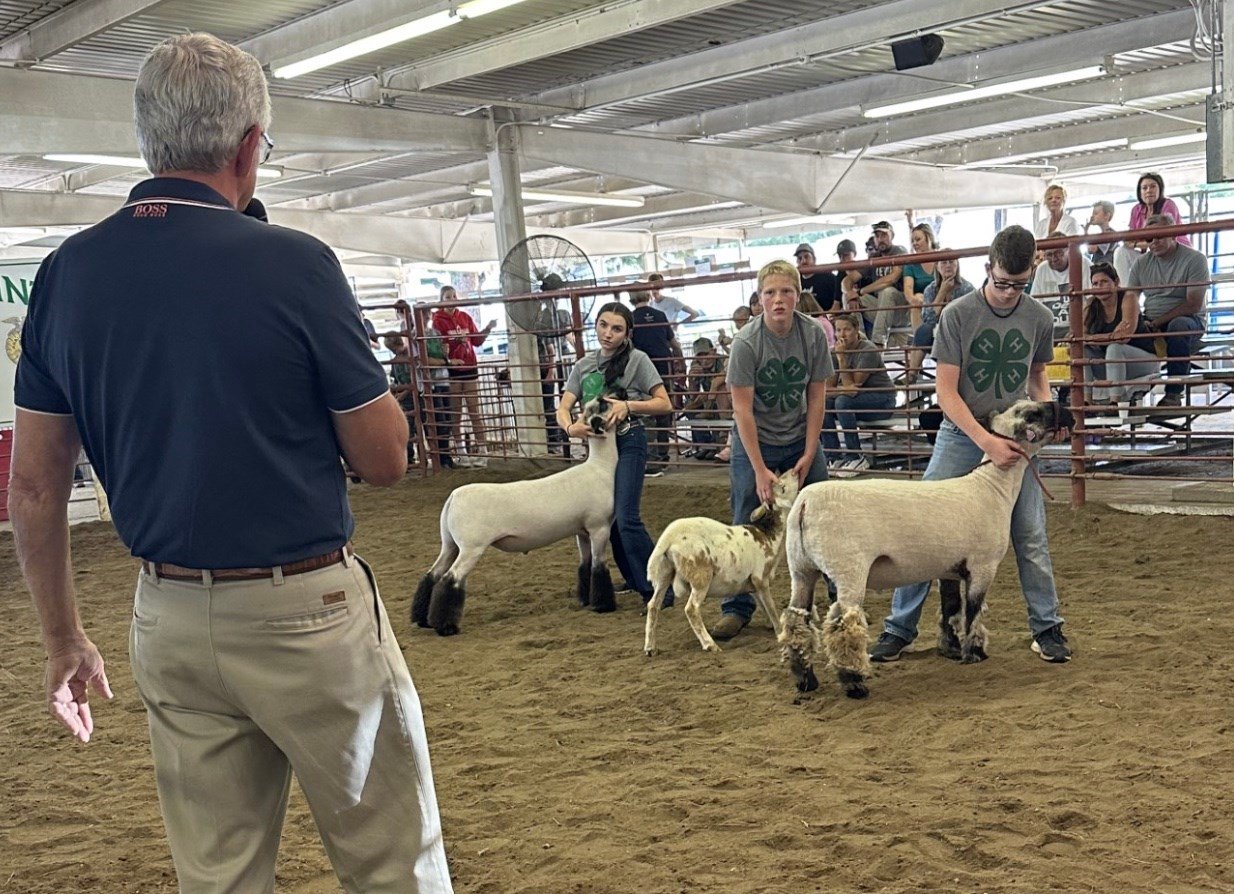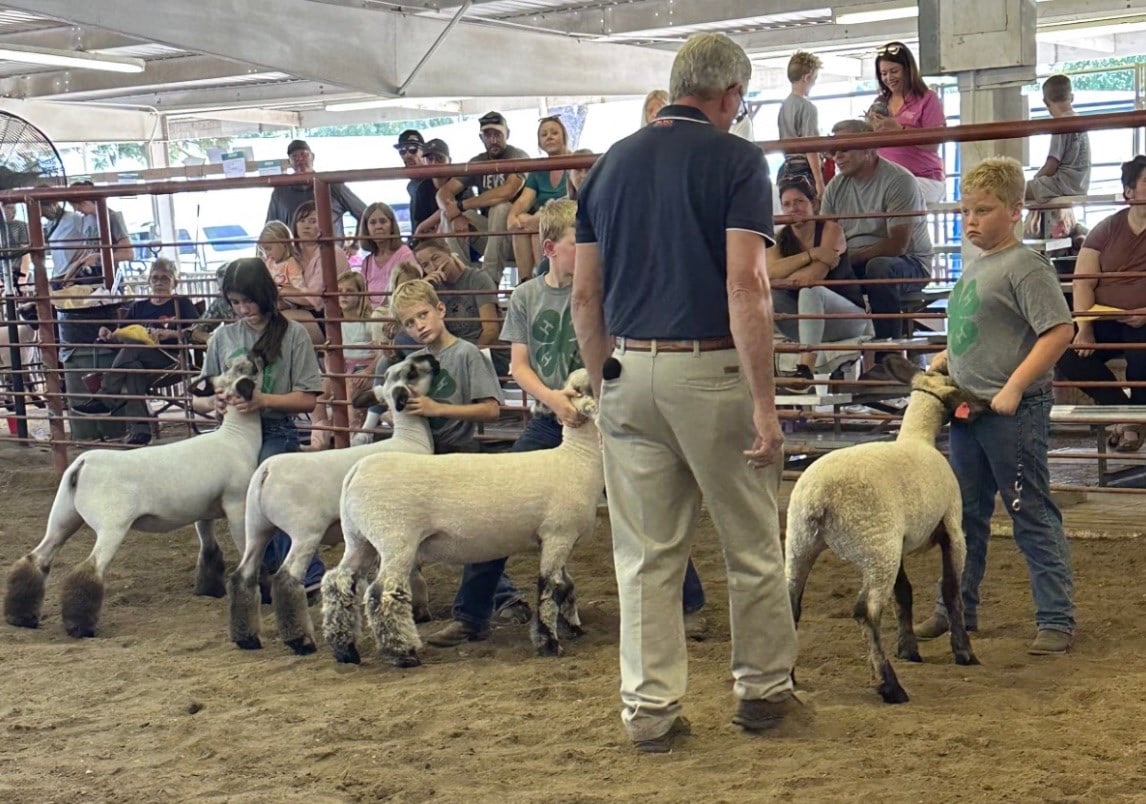 Wren Andrew, Blake Greene, Will Knipe and Grayson Leedom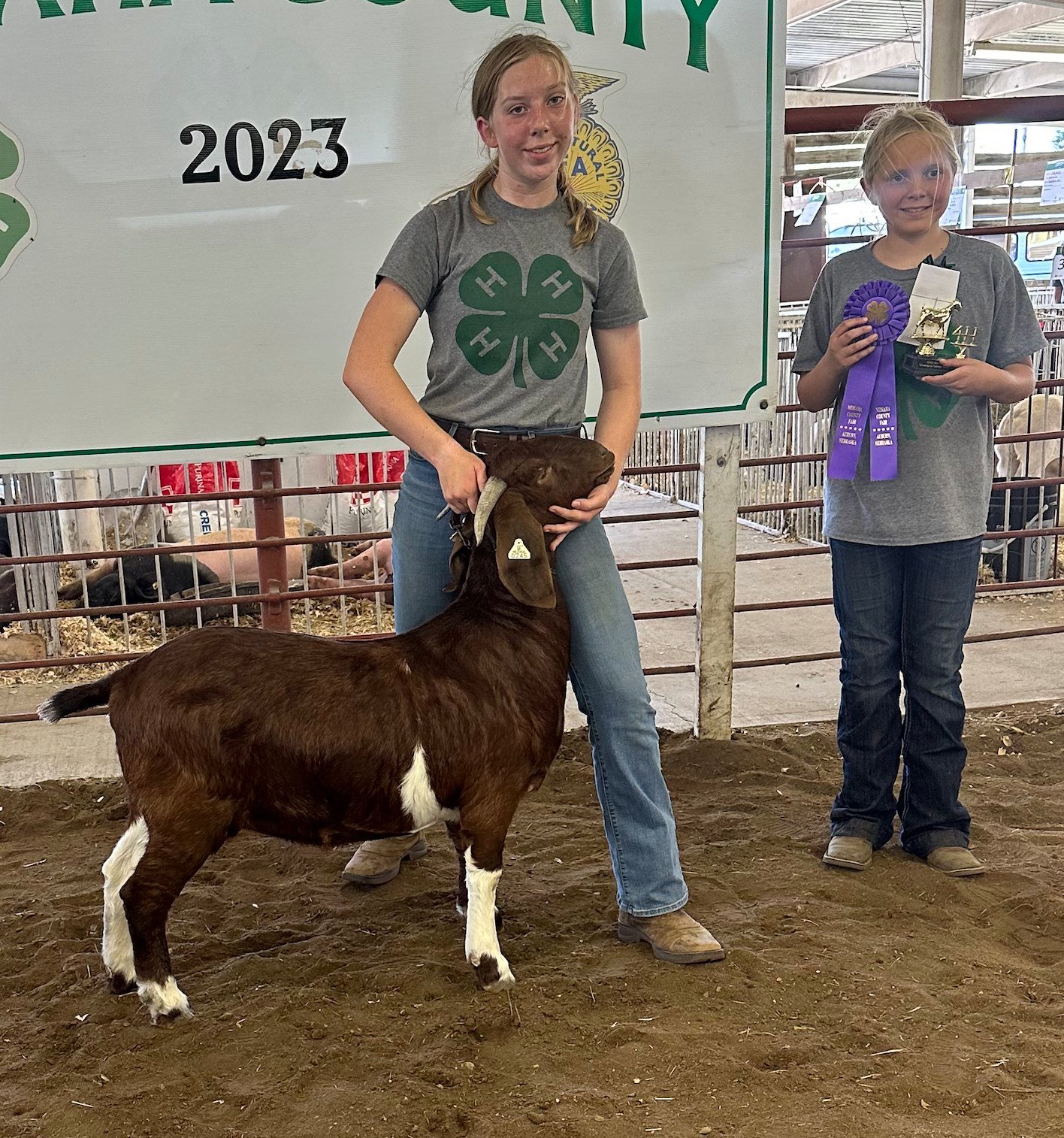 Charlotte Metschke won senior showmanship for goats