News
Tecumseh woman sentenced for pedestrian fatality
Family calls for changes to state's motor vehicle homicide laws
Monday, August 7th 2023, 11:31 AM CDT
TECUMSEH – The family of 22-year-old Logan Ascheman said Monday's sentencing of a woman convicted for failure to render aid after a traffic accident shows changes are needed in Nebraska's motor vehicle homicide statutes.
Judge Rick Schreiner sentenced Chelsy Kress, 36, of Tecumseh to three to four years in prison for failure to render aid and an additional three years for motor vehicle homicide on March 16. With Nebraska's "jam out" laws, the judge said she would be eligible for 36-months of post release supervision after three years.
Schreiner: "It is not the order of the court that your sentence be cut in half. It is the state law."
Chuck Ascheman, Logan's father, said the maximum sentence handed down by the judge is not enough.
Ascheman: "She took 60 to 70 years of his life. It's not fair."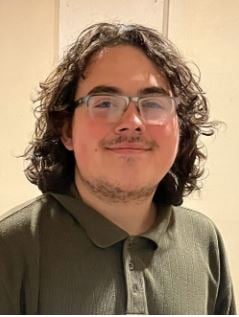 Court records say Kress called sheriff's deputies about four and a half hours after her car hit Ascheman on the public roadway near Smart Chicken. Ascheman, a 2019 Johnson County Central graduate, worked on the security team at the factory.
An arrest affidavit says Kress did not stop to render aid, but drove home in Tecumseh and called her mother. The sheriff's office received a court order to take a blood alcohol sample from Kress 7 ½ hours after the 10 p.m. accident.
At sentencing Judge Schreiner questioned Kress's willingness to change. He said he sees no reason by her character or attitude to believe she would not commit another crime.
Ascheman said law enforcement and the court did all they could in the pursuit of justice, but said the sentencing laws are flawed in light of the suffering motor vehicle homicide causes.
Ascheman: "It's day by day for us. Every day is painful, but we have no choice but to keep moving forward."
https://rivercountry.newschannelnebraska.com/story/48784569/motor-vehicle-homicide-charge-filed-in-johnson-county?fbclid=IwAR1KHxTSKSRHg7E8RkfI66RVWvPARs7c6K5im1jx3fpAYYkQkd9C4NhZWKM