News
Fremont County celebrates 60 years of cherry pie contest
Fair's first winner announces 2023 champs Cooper Avey and Emilia Moody
SIDNEY, IA – The Fremont County Fair held its 60th annual cherry pie contest and auction Saturday with an introduction of this year's contestants and pie baking legends of the past six decades.
The contest's first champion ever, Carole (Brown) O'Riley, was introduced at the pie auction.
The original contest demanded that the pies were baked with lard, but O'Riley had no problem departing from her normal Crisco.
O'Riley: "It was pretty easy. I grew up on a farm. We did a lot of the cooking, my sister and I. My mother was a 4-H leader and she encouraged us to be in the contest."
She credits the almond extract and pie crust for putting her over the other 40 girls that entered in 1963.
O'Riley: "Sometimes everything just goes right and mine just went perfect that day."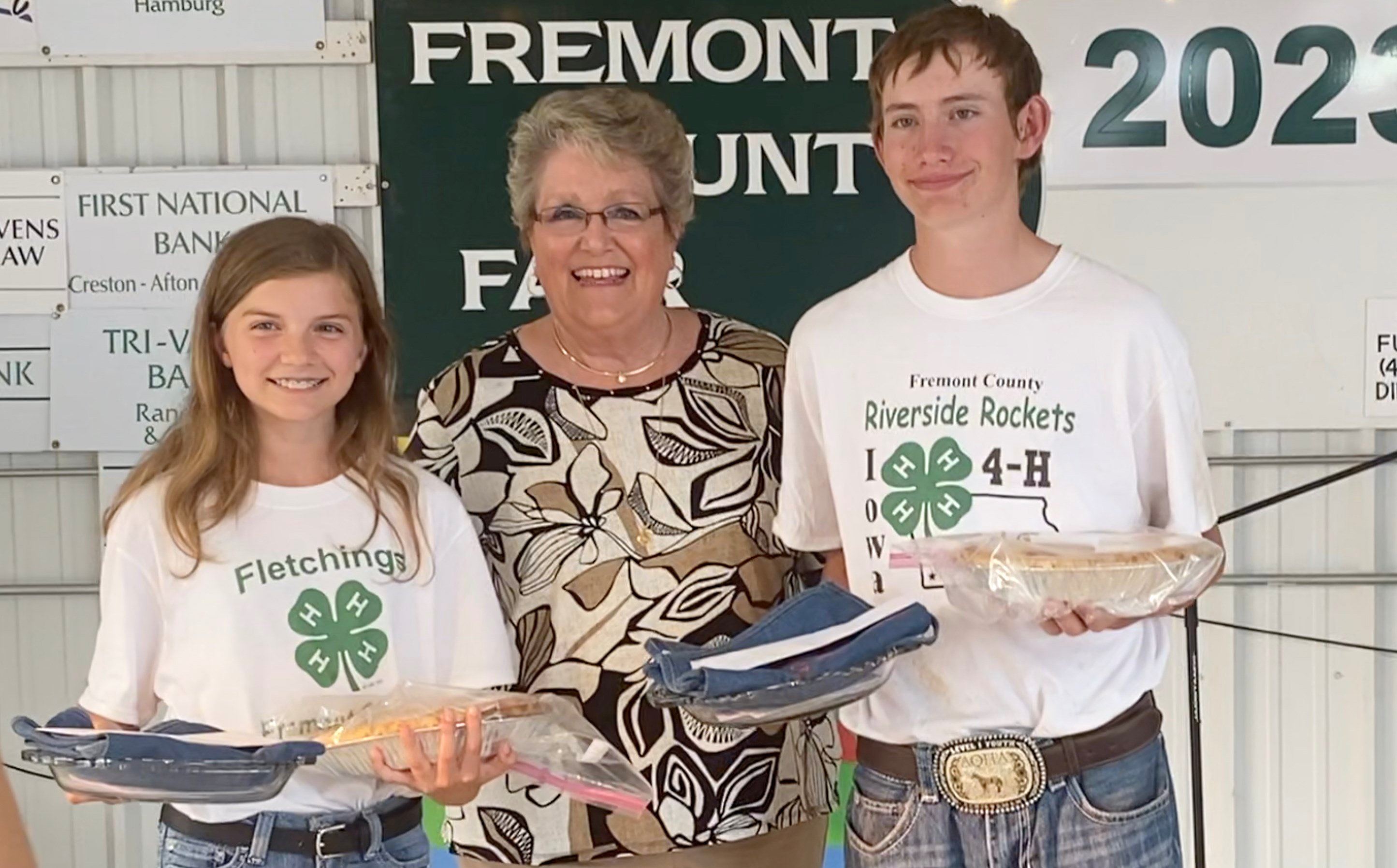 The 2023 grand champion, Cooper Avey, won an engraved pie plate. The reserve champion is Emilia Moody of Hamburg.
Her pie brought $1,000 at auction from bidder JSM Farms.
Moody: "I'm still kind of surprised. I was not expecting that at all."
Do you think it's worth $1,000?
Moody: "I would'nt … yeah!"
Proceeds from the pie auction go to support the 4-Hers' trip to Washington, D.C.