News
Howe 'reins' as trail champion
Fremont County Fair 4-H horse show
SIDNEY, IA – Lillian Howe, 16, Thurman was the Fremont County Fair's trail riding champion Thursday with a near perfect score.
She said she memorizes the patterns at the beginning so she can focus the rest of her day on her fellow 4-Hers and her 15-year-old, half-Appaloosa horse named Geronimo.
Howe: "I love the community of it. Everyone is happy to be here and we all have fun together and we all know each other."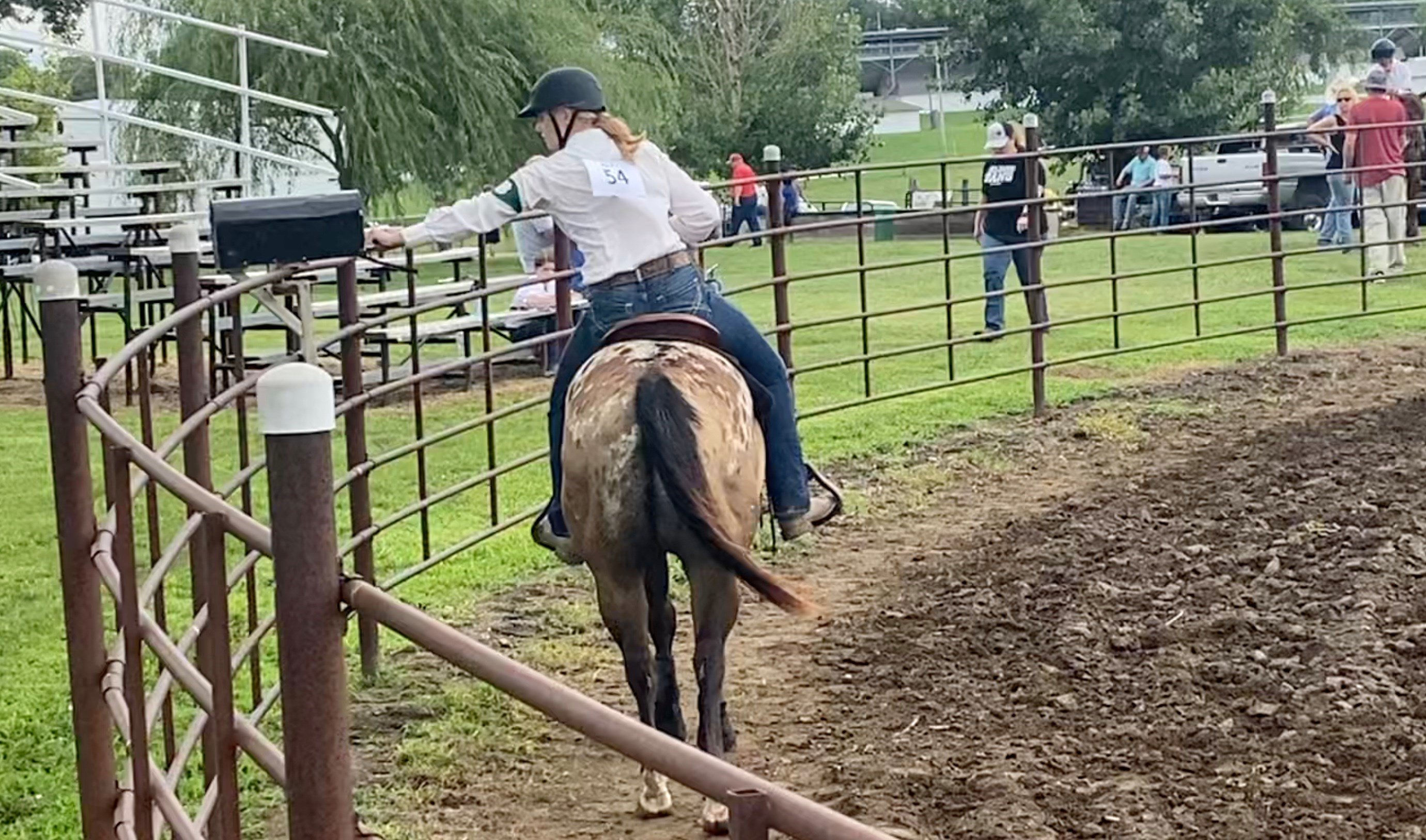 She earned the top ribbons in bareback horsemanship, senior western showmanship and reining. Judge Jennifer Hunter of Plano, Iowa, said she had a near-perfect score in the trail competition.
Howe said she has never actually got the mail with Geronimo, but she has crossed bridges and jumped over logs.
Howe: "Having trust with  her horse and working with them at home, so making sure they aren't scared of those different obstacles and working with them on the trail too, not just in the arena. Getting them out of the arena and letting them see different things."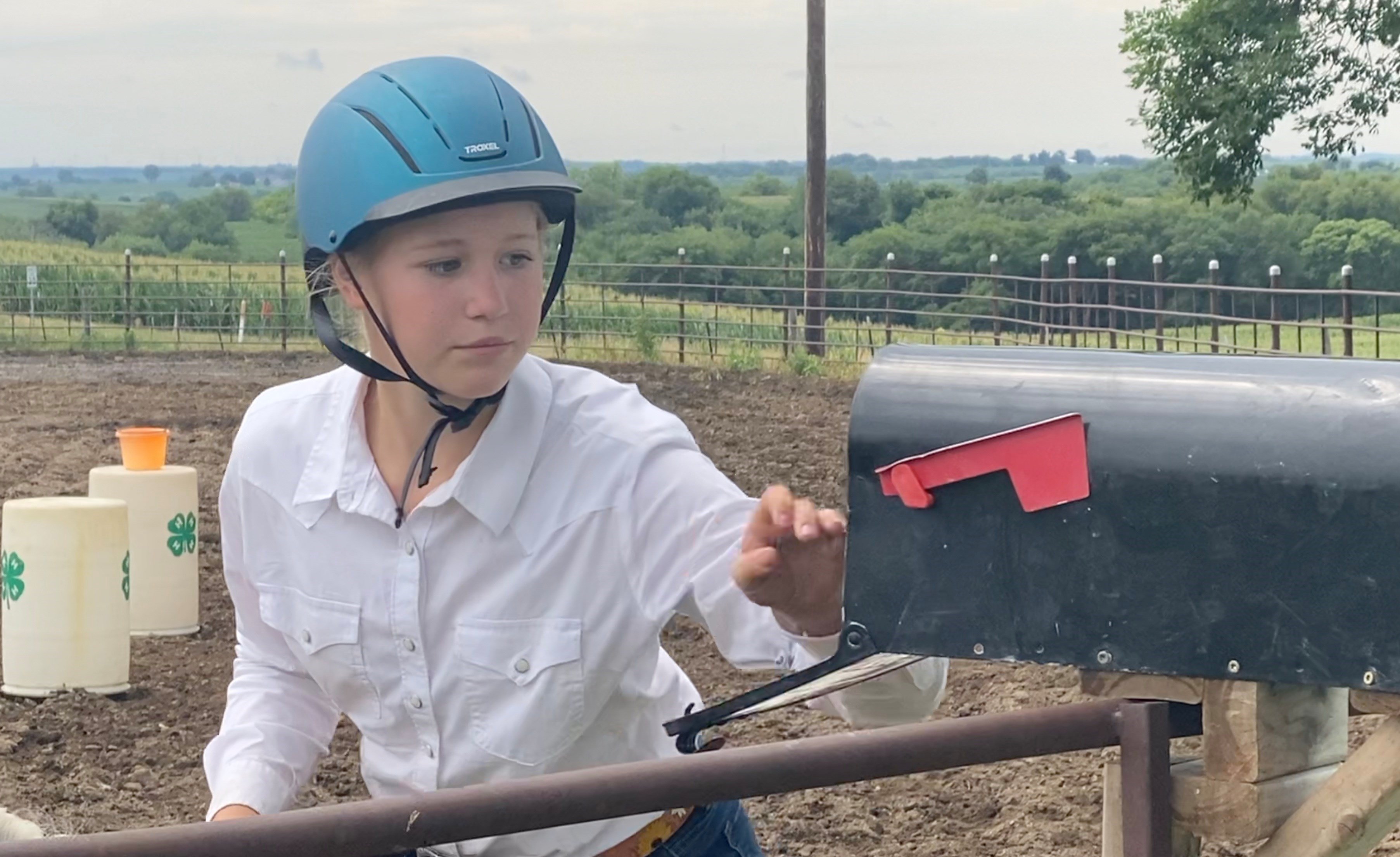 Her sister Katherine Howe earned the top ribbons in horse walk/trot and intermediate western horsemanship.
Howe: "She's only shown horses for two years now and she's had this horse for just a few weeks, so she's really working well with her horse and learning more about her."