News
Nebraska City approves rate hike for natural gas, sewer
So-called flushable wipes costs the city $55,000
Monday, July 3rd 2023, 7:38 PM CDT
NEBRASKA CITY – The Nebraska City City Council approved rate increases for the city's natural gas and sanitary sewer customers.
Utility Manager Jeff Kohrs said the average residential customer will pay $3.67 more per month for sanitary sewer and $4.22 more per month for natural gas.
He said actual natural gas bills may be lower because of the spike in excess of $8 per thousand cubic feet last July compared to a cost of $2 this year year.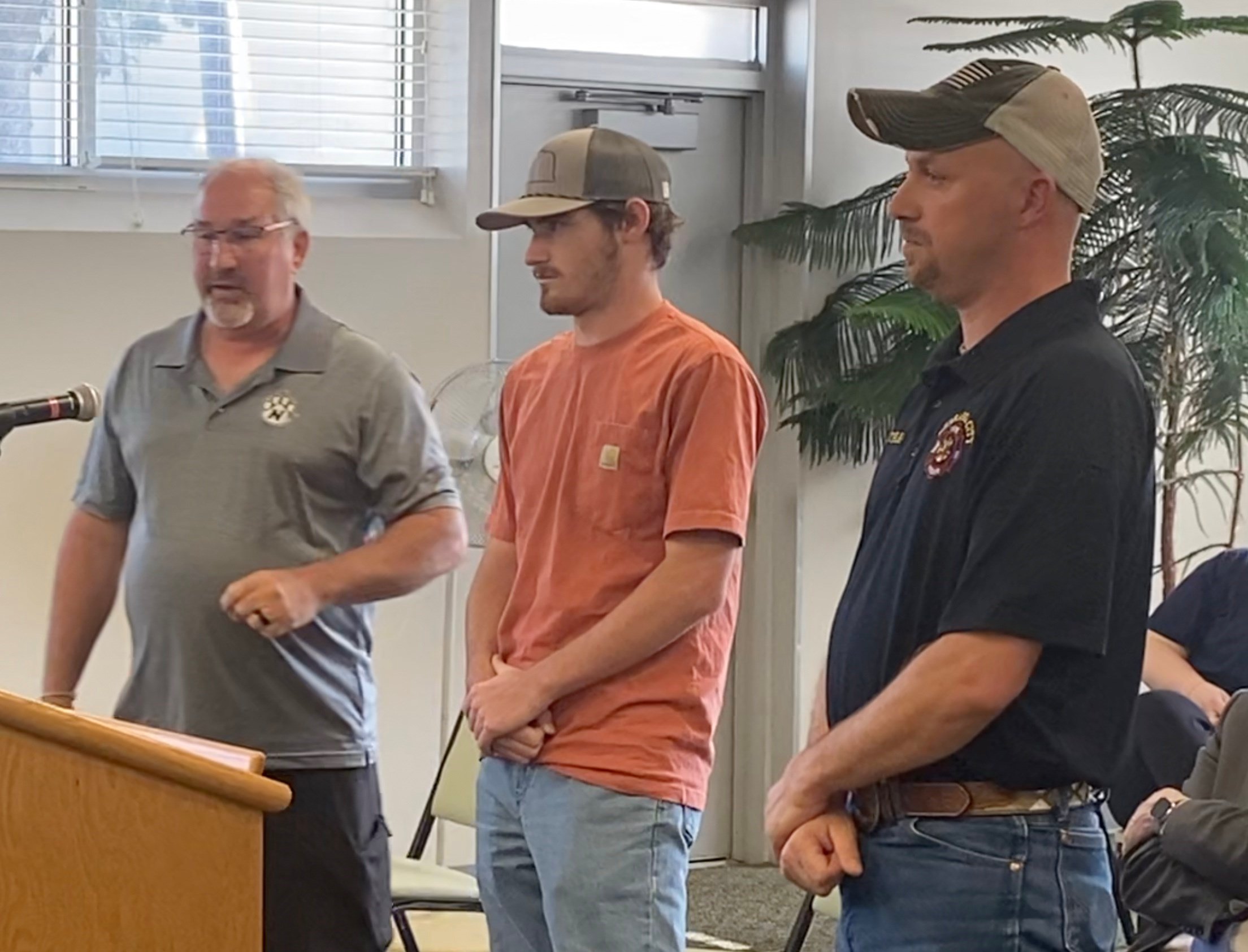 Fire Chief Rob Schreiner introduces new firefighters Thomas Krisko and Cory Clark
The rate increase follows a study conducted by Andrew Ross. Kohrs said it is the first rate increase in four years.
City commissioners  held a 12-minute executive session regarding its lawsuit against the Nebraska Railroad Museum and held another closed session regarding negotiations with the police officers union.
The city tabled the elevator maintenance contract with TK Elevator. Attorney Drew Graham said the proposed contract capped the company's liability to the dollar amount of the service contract.
The city also approved a $55,000 expense to erect a grinder  to prevent 'flushable' wipes from plugging the system.
Kohrs said the wipes are sold as flushable in stores, but they are not flushable. He said the wipes are a problem for the city utility. An in-line grinder will be proposed to state regulators.
City commissioners approved Mayor Bryan Bequette's appointment of Dan Swanson to the Nebraska City Dock  Board to fill the unexpired term of former chairman Dan Patton. The term expires in March of 2025.