News
Nebraska City defends utility fee to pay for housing development
While Nebraska City has not grown for a century, Mayor says rural cities may not always be in role in land developer
NEBRASKA CITY – The costs of building new houses on undeveloped land and the cost of doing nothing clashed Wednesday at a town hall meeting in Nebraska City, where city officials defended a franchise fee on utilities.
Construction and Facilities Manager Marty Stovall said market forces are a reality for rural housing that can not be wished away.
Stovall: "If you're waiting for the developer to come into rural Nebraska to develop and build some houses, if you're waiting for them to come, you can guarantee they are not coming."
Business owner John Palmtag said he is convinced the city could find the $155,000 in its budget without raising utility bills.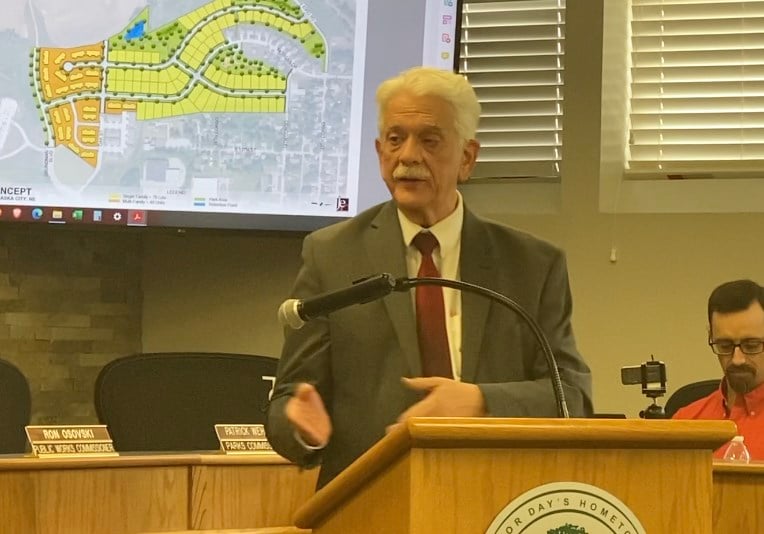 Andrea Hincapie, a community organizer from the Heartland Workers Center, said many in Nebraska City are already struggling to pay high utility bills. She said the largest percentage of Nebraska City households can not afford higher utility bills.
Mayor Bryan Bequette asked if there were changes in market forces that have put cities in the role of housing developers.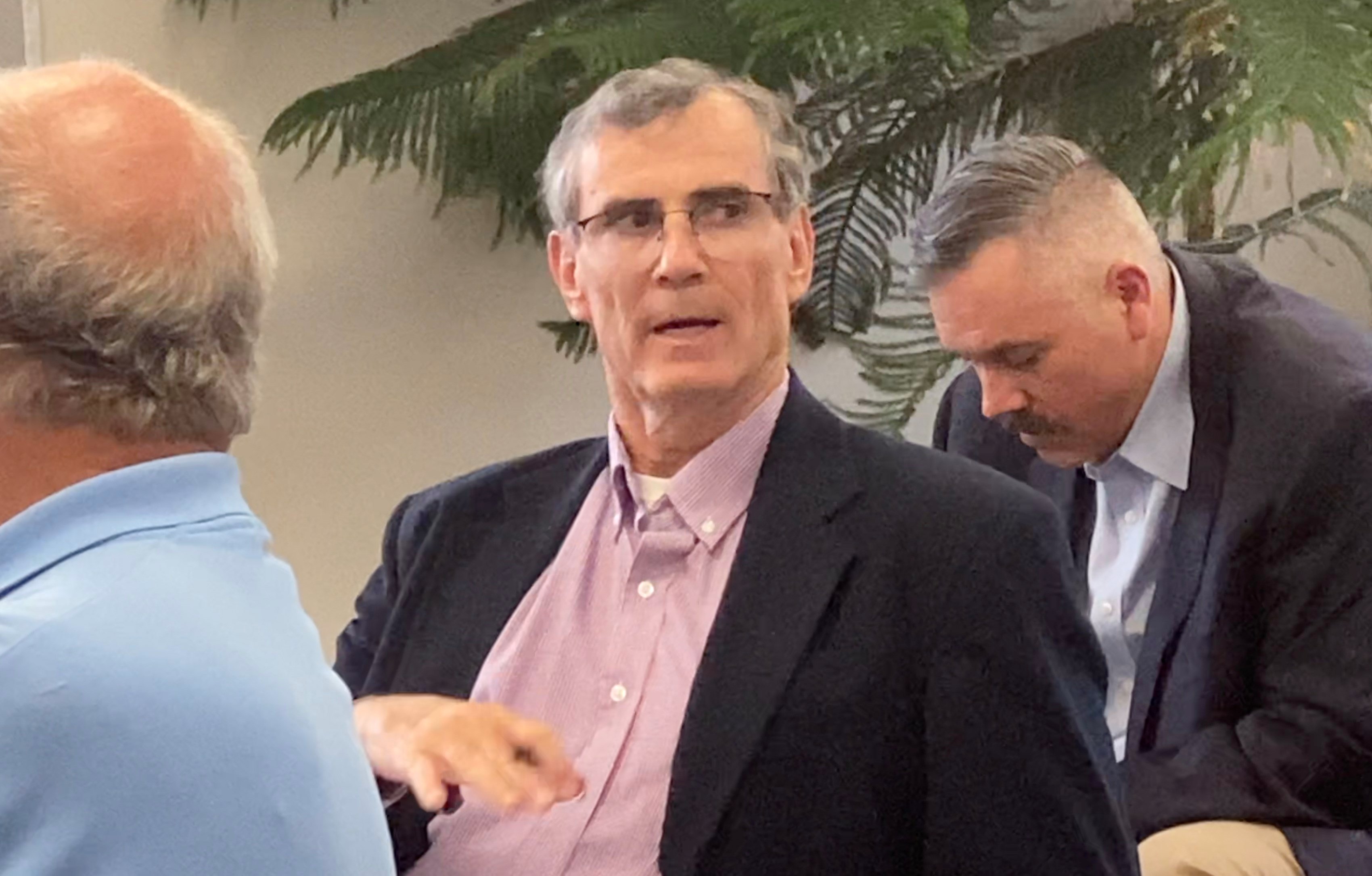 Bequette: "Now it seems like the model is the community has to take it all the way to the curb or the developer won't come. Did something shift?"
David Young of Nebraska Investment Finance Authority said all of Nebraska's housing stock is in decline.
New home constructed peaked beginning in 2008 with about 8,000 units a year, but the state is now down to about 3,000.
Young said there are about 900,000 houses across the state and one percent age out each year. The decline is 9,000 a year while construction is only at 3,000.
Nebraska City's housing study says the city needs to build 20 houses per year, but only four or five are actually constructed.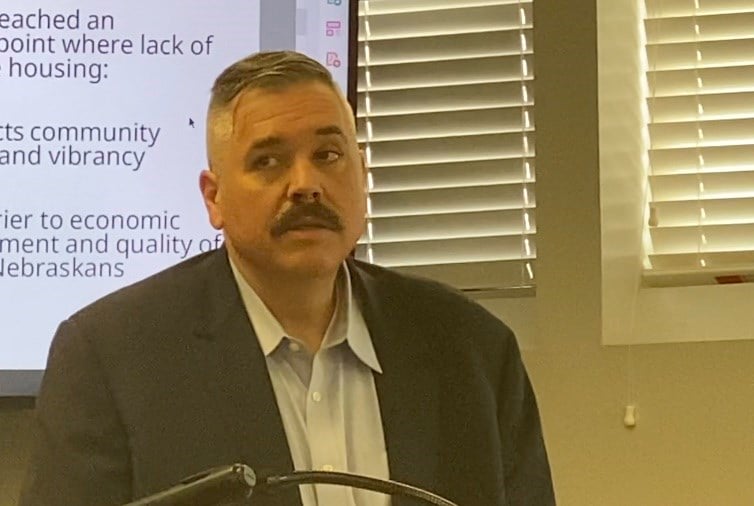 Young said the cost of housing in Nebraska has outpaced earnings by as much as 30 percent, so Nebraskans are paying a higher percentage of income on housing.
He said communities developed lots with streets and infrastructure after World War II and then sold those lots to developers, which is what Nebraska City is pursuing now.
Economic Developer Dan Mauk pointed out that the city expects to spend $2 million to buy the land and put in infrastructure before a single house is built. He said developers might accept a $2 million risk upfront in high population areas because they can expect a profit within a year or two, but the same can not be said for rural Nebraska.
The says a half cent sales tax will be eliminated this spring with the pay off of the aquatic center bonds.