News
Motor vehicle homicide charge filed in Johnson County
Investigators say driver notified law enforcement 4.5 hours after pedestrian was hit in Tecumseh
Tuesday, April 25th 2023, 2:43 PM CDT
TECUMSEH – The Johnson County Attorney's Office has filed an information charging a Tecumseh woman with leaving the scene of an accident without rendering aid and motor vehicle homicide in the March 16 death of Logan Ascheman. 
Ascheman, a Johnson County Central graduate who worked on the security team at Smart Chicken, was found dead near the factory. 
Court records say 36-year-old Chelsy Kress called the Johnson County Sheriff's Office about 4.5 hours after the accident to report it. 
An arrest affidavit alleges that Kress was north on First Street around 11:04 p.m. when the headlight area of the passenger side hit the pedestrian. 
The affidavit says a passerby found a hat and glasses around 11:30 p.m., but the pedestrian was not discovered until after Kress called authorities at 2:32 a.m.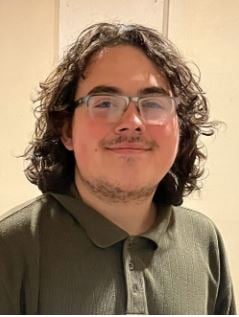 Logan Ascheman, 23, is survived by his Tecumseh parents and several siblings, grandparents and a great-grandmother.
He was a 2019 graduate of Johnson County Central