News
Is this a tornado? Seeing is believing
National Weather Service says no rotation at Nebraska City, but Sidney woman captures compelling images
Thursday, April 20th 2023, 4:33 PM CDT
Video credit: Ruth Gregory of Sidney, Ia
NEBRASKA CITY - A famous 17th Century quote says "seeing is believing" and, for a time Wednesday, Otoe County storm spotters believed a tornado was forming at Nebraska City. 
Video taken by Ruth Gregory west of Sidney, Ia., shows the storm approaching. She captured images through the light-obscuring rain clouds with the help of flashes of lightning just after 8:21 p.m.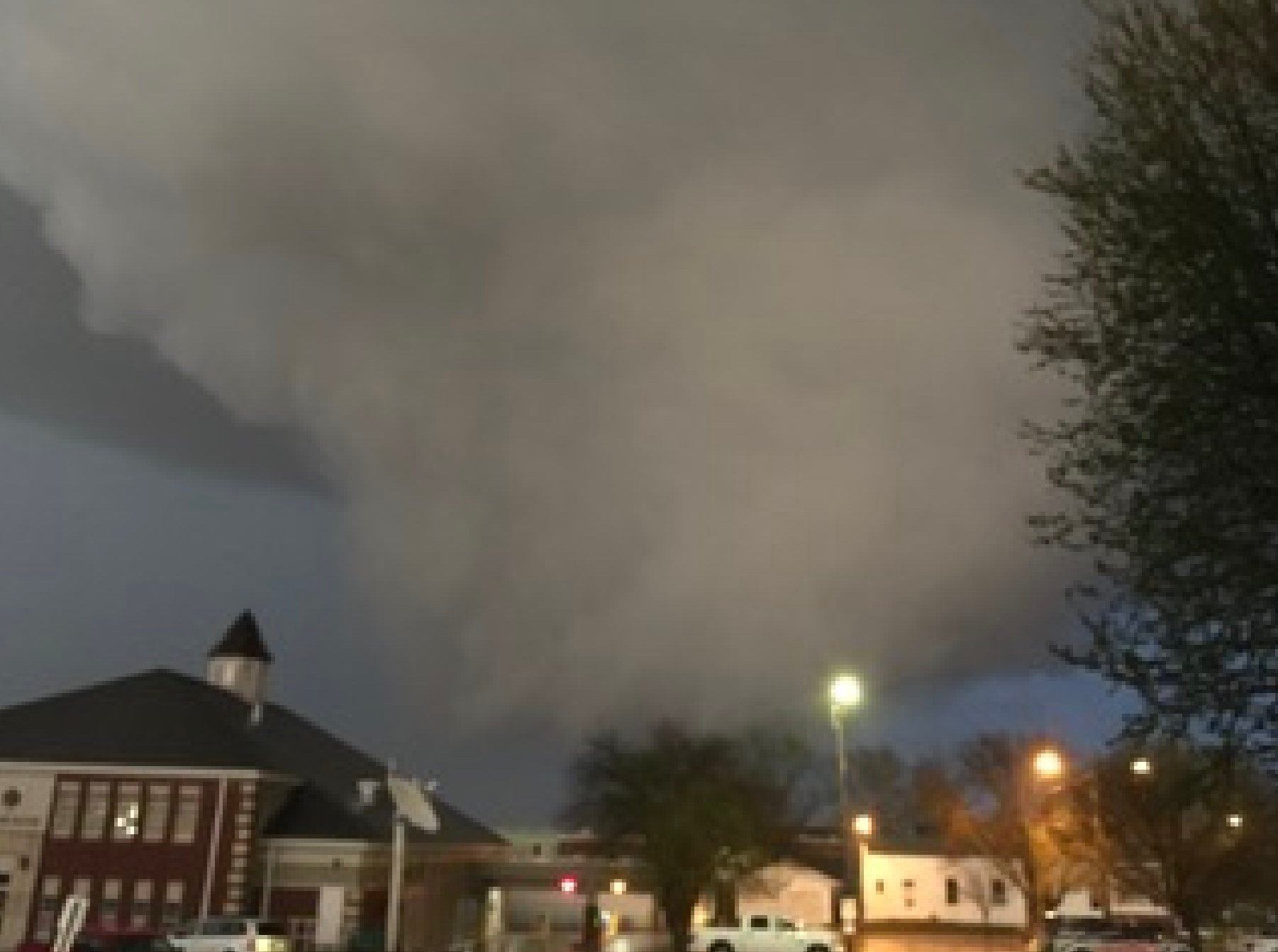 Responding to asymmetric air flow, the National Weather Service issued a tornado warning for Nebraska City at 7:48 p.m. Radar, looking at clouds 4,000 feet in the sky, showed a storm capable of producing a tornado. 
Photographs taken around that time, including one from a storm spotter at the Nebraska City Airport, show a wall cloud dipping lower and lower. 
In a matter of seconds, Otoe County Emergency Management notified the Otoe County dispatcher and the tornado sirens were sounded. 
A photo was taken from outside of the emergency management office within a minute later. It showed the wall cloud as it moved northeast. 
Emergency Manager Gregg Goebel said what what they saw confirmed that they had been right to sound the sirens. Goebel called the Nebraska City mayor to keep him informed.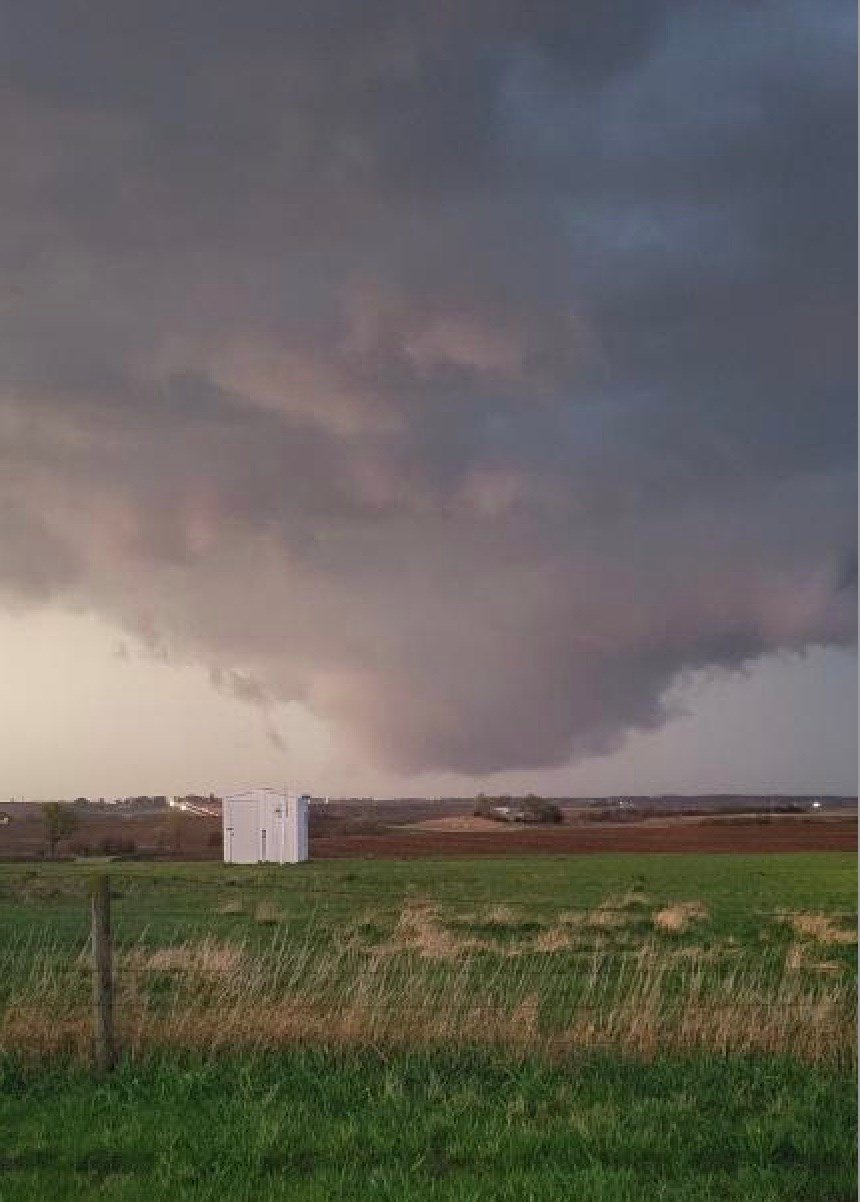 In the tense moments that followed, storm spotters realized there was no damage, not even a strong wind. Intense hail had battered property in Nebraska City, but the National Weather Service confirmed that radar did not indicate any cloud rotation. 
Goebel: "I truly believe, if our temperature would've been 10 degrees warmer, that it would've been a tornado, not just a wall cloud." 
The Nebraska City Airport recorded a temperature of 70 degrees at 11:30 a.m. and 77 degrees by 3:15 p.m., but the temperature began to decrease. 
He said the thunderstorm cell had enough energy to form a wall a cloud, but not quite enough to drop a funnel. 
Radar says the storm was moving at 35 mph when it was spotted three miles south of Nebraska City and Gregory's video shows the storm about 30 minutes later.