News
Housing, workforce, healthy living top Falls City priorities
Southeast Nebraska Community Action holds town hall
Thursday, March 30th 2023, 5:51 PM CDT
FALLS CITY – Sherry Huddleston, family development specialist for Southeast Nebraska Community Action Partnership, says priorities highlighted at Thursday's town hall meeting are things she works with every day.
Falls City priorities like housing, affordable child care and child care for children who are out of school sick were part of the discussion.
Economic Developer Lucas Froeschl said Falls City's 2021 housing study showed 250 worn or worn out properties and identified 73 houses with no utilities hooked up.
He said the city is looking for opportunities to patch together small residential lots  into buildable spaces to encourage new housing projects of 20 units or more.
He said 2020 legislation allows the city to create a land bank that would hold properties for future use without paying taxes. Falls City would need to make an agreement with another city or village to create the land bank.
He said the city is also seeking solutions to expand the workforce by reaching out to high school students about career opportunities in their hometown.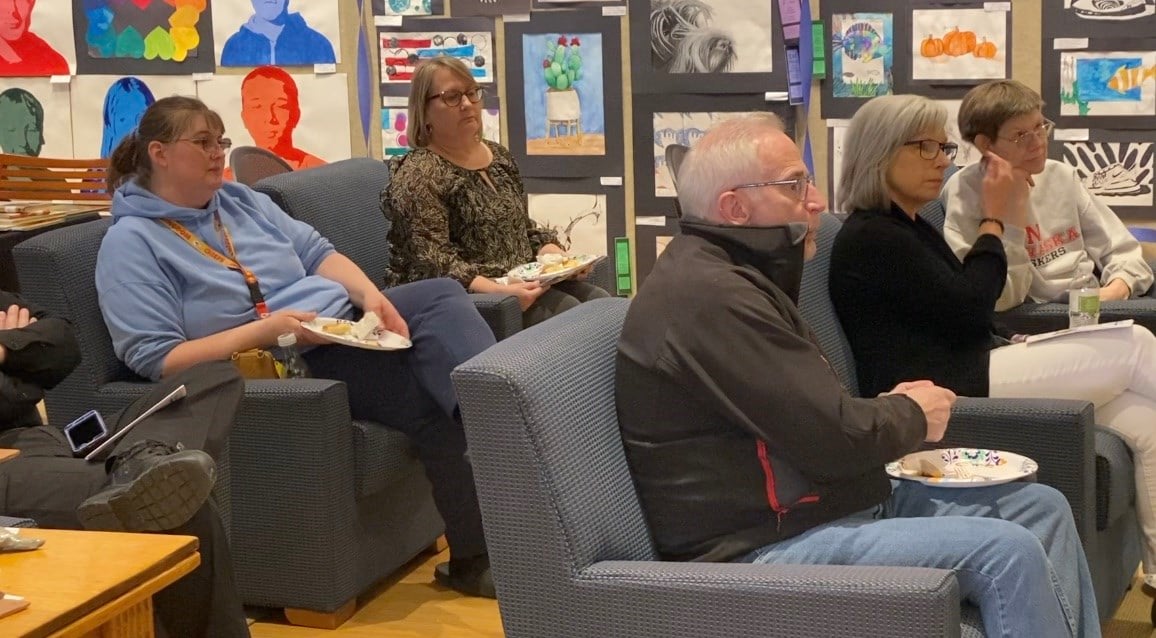 Froeschl: "Our best way to bring workforce to Falls City is the ones who were raised here and want to stay. It's a lot more difficult to recruit outside.
"But to recruit outside, we've had conversations with Lutheran Family Services, Catholic Family Services and an outfit out of Omaha about refugee programs. I don't know if Falls City is a fit for that. I don't know if our school system can take on non-English speaking families, but we're having these conversations. We're seeing if it's an option. We don't have anywhere for them to live though."
Amber Holle of Falls City Area Chamber and Main Street said a larger workforce available would help out on issues like day care.
Listed among the strengths of the city is the Community Medical Center, which is expanding its mental health offerings and establishing healthy living facilities like a walking trail.
The library, Prichard Auditorium and schools were also listed as strengths.