News
Bobcats rally to the cause
Students Active in Leadership donate 302 rolls of toilet paper
PERU - In honor of National TRIO Day, SAIL (Students Active in Leadership) focused on a project for the homeless. 
National TRIO Day is celebrated during the last week of February. A tradition of student members of TRIO programs is giving back to their communities through acts of service.  SAIL addressed urgent needs of the Open Door Mission like collecting toilet paper for their homeless which houses 917 safe shelter beds.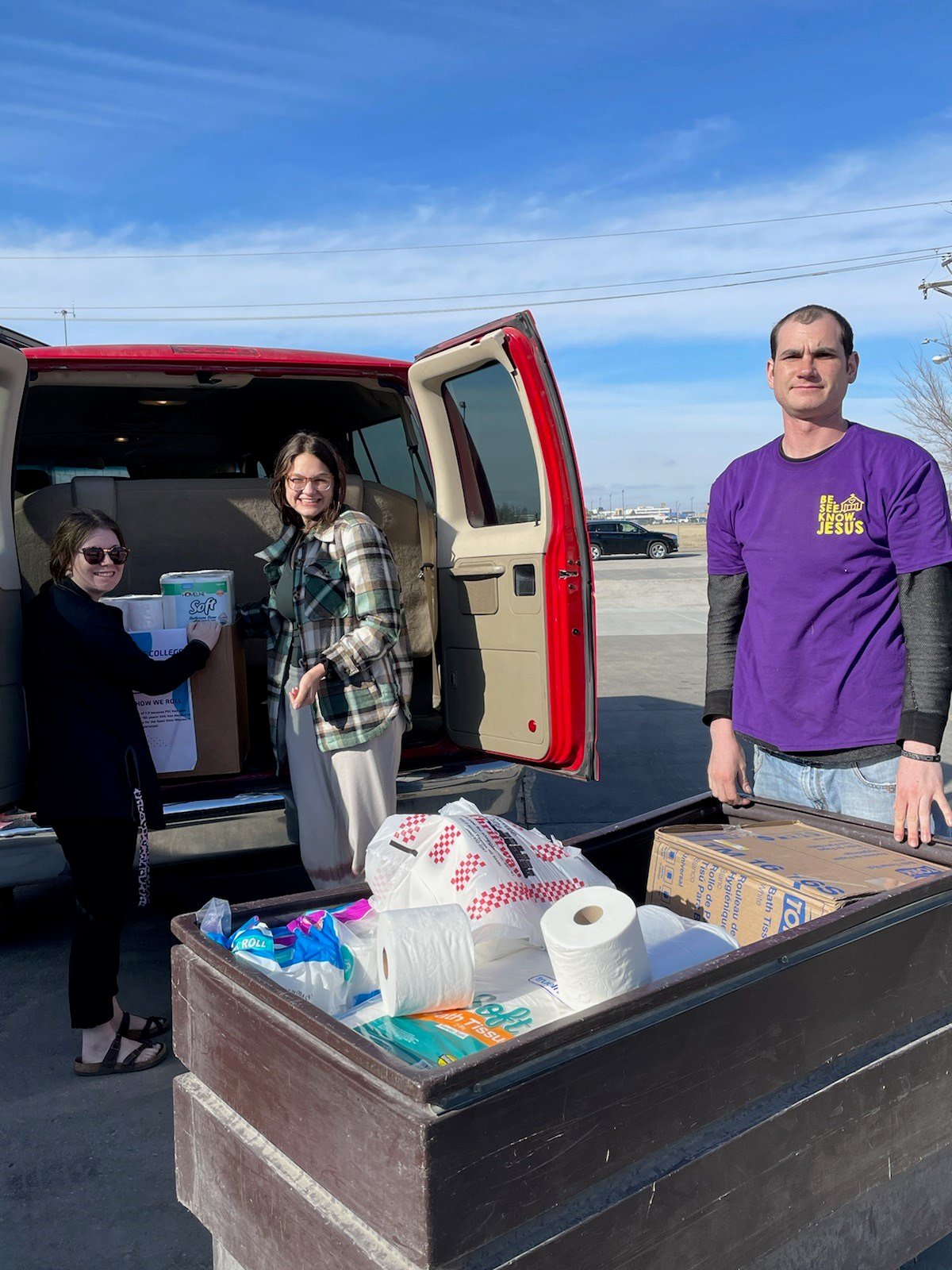 SAIL members set a goal of collecting 155 (the age of Peru State College) rolls of toilet paper to deliver to the Omaha shelter.  Peru State Bobcats rallied for the cause and ended up collecting 302 rolls.  Peru's Student Success Services (SSS) supports eligible students in completing their college degree.
Nestled in the hills of historic southeast Nebraska, Peru State College offers a mix of innovative online and traditional classroom undergraduate and graduate programs, including online graduate degrees in education and organizational management.
Established in 1867 as Nebraska's first college, Peru State has transformed over the past century and a half into a state-of-the-art institution offering diverse, multifaceted educational programs annually to nearly 2,000 students.