News
Helicopter transports ejected passenger from Highway 75 rollover
Sheriff says car was in wrong lane in the path of a freight truck
Wednesday, March 15th 2023, 11:45 AM CDT
Update to include official accident report:
NEBRASKA CITY – An Otoe County Sheriff's Office report says a Lexus that rolled on Highway 75 Wednesday was in the wrong lane in front of an oncoming truck and semi-trailer.
An accident report says 53-year-old Tonda Davis of Emporia, Kan. was attempting to pass a vehicle in a no passing zone. The driver of Nebraska Department of Roads vehicle saw an accident about to  happen and locked up the brakes.
This allowed Davis to swerve the Lexus back into the southbound lane out of the way of the truck. The accident report says Davis lost control of the Lexus and it rolled multiple times, ejecting the passenger, 41-year-old Keona Marie Slocum Carter, also of Emporia.
Carter was taken by medical helicopter to UNMC and Davis was taken by Nebraska City Rescue to the hospital.
NEBRASKA CITY – A medical helicopter transported a passenger who was ejected after a Highway 75 roll-over Wednesday morning north of Nebraska City.
The Kansas-plated Lexus left the southbound lane and rolled, ejecting the passenger, who was able to talk with first responders. The woman driving was taken by rescue squad to CHI Health St. Mary's in Nebraska City.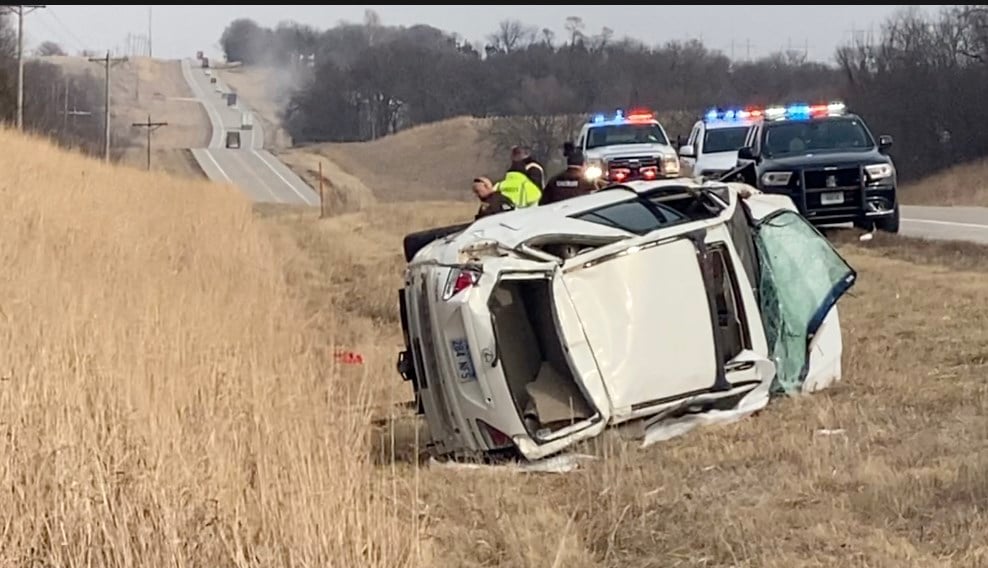 Witnesses told Otoe County sheriff's deputies that two dogs were seen running from the crash scene. One was a smaller white Chihuahua-type dog and the other a medium-sized brown dog. Authorities are searching for the pets.
Both lanes of Highway 75 were closed briefly during the helicopter transport. 

The Otoe County Sheriff's Office is investigating.