News
Mader offered Nebraska City administrator's job
Mitchell city administrator submits resignation
Sunday, March 12th 2023, 6:10 PM CDT
NEBRASKA CITY - A Scottsbluff Star Herald report says Perry Mader has submitted his resignation as Mitchell city administrator to accept a position at Nebraska City.
Mader, a former parks and recreation director at Scottsbluff, has been city administrator for four years.
Nebraska City commissioners interviewed two city administrator candidates on March 6.
Meeting minutes say Mader and William De Roos were among 14 people that responded to the city's job opening.
City commissioners held at two-hour closed session following the applications.
Mitchell has a population of about 1,623. The city has lost population since 2000, but median household income has risen by over $17,000 since 2000. By comparison, Nebraska City's median household income has risen by only $13,000 over same time period.
The city hired GovHR for the hiring process following the resignation of Lou Leone in November.
GovHR cut the applications to seven for Zoom interviews. Those seven were narrowed to three and two were interviewed.
The city council also agreed to new signage after city officials met with Roseanna Kellett of Nebraska City.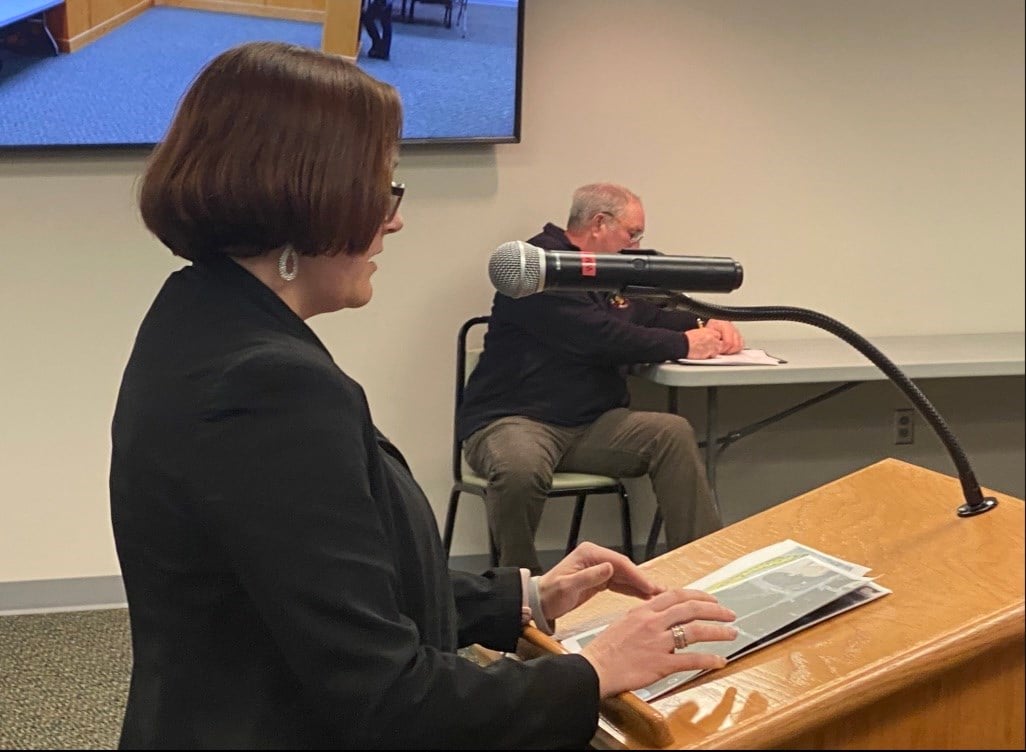 Kellett suggested a four-way stop at the current three-way stop at 15th Street and south 63rd road and a stop sign at 15th Street and Industrial Road.
Interim City administrator Marty Stovall advised a yield sign for the Industrial Road traffic because of the railroad tracks crossing both the west and north parts of the intersection.
City commissioners approved the four-way stop.
https://rivercountry.newschannelnebraska.com/story/47728294/leone-resigns-city-administration-post-in-nebraska-city