News
Girls Basketball: District final pairings
Schools from Class A all the way through Class D2 will be competing for a spot Friday night in next week's girls state basketball tournament as district finals begin.
Friday, February 24th 2023, 10:49 AM CST
NEBRASKA CITY - With the regular season and subdistricts concluding over the last two weeks, it's now time for the girl's district finals as schools from all six classifications seek a ticket on the bus leading to next week's state tournament in Lincoln. 
The usual suspects are in the running to play in Lincoln next week across River Country with some new schools sprinkled in. Falls City Sacred Heart (22-3) is in the midst of another stellar season, securing the No. 1 overall seed in D2 after last season's state championship. The Irish last won back-to-back titles in 2017 and 2018 while finishing second in 2019 and 2021. 
FCSH will once again be the team to beat in 2023 should it advance. 
In C1, Syracuse (12-13) takes on No. 3 Adams Central (23-1) for a shot at state. The Rockets knocked off Falls City in the C1-3 subdistrict final last week to earn their spot in a district final.
Syracuse seeks its first state appearance since 2021 and third overall. But to advance the Rockets will have to get through on of the best teams in C1 as Adams Central has won 9 straight and its only loss came by a single point to GICC.
Sticking in C1, Kevin Freeman's Platteview Trojans (13-10) have won five in a row since a three-game skid. The Trojans will have to travel to Malcolm Friday for a tough road game as Syracuse found out last season.
Platteview's ability to shoot from distance could be the difference here as it looks for its first state appearance since 2020.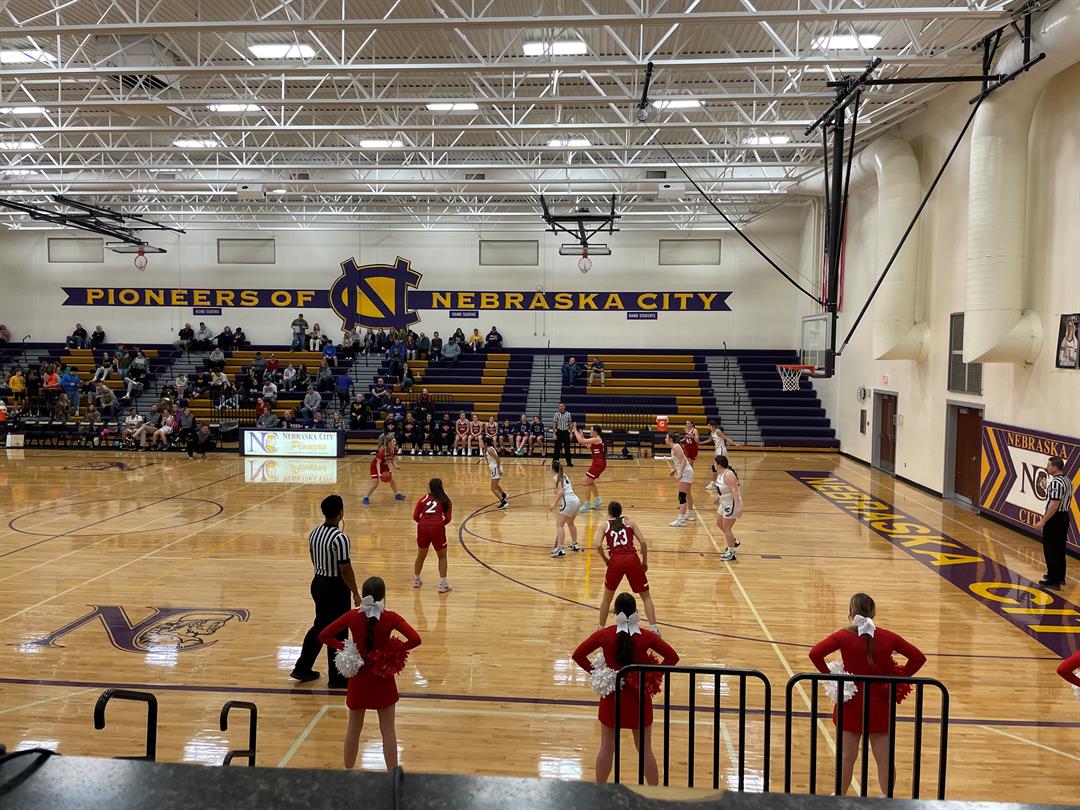 There are three teams to watch in D1 with two of them playing each other. Elmwood-Murdock (20-5) is eager to get back to Lincoln after a first round upset to Cedar Catholic a season ago as the No. 1 seed.
The Knights have won five straight, but standing in their way is Sterling (17-6). Sterling is led by Macy Richardson (20.2 ppg) and finished third at last year's state tournament, but it's coming off a loss in the subdistrict final.
One of these really good teams will be stuck at home watching this season.
Johnson-Brock girls and boys both have eclipsed 20 wins and have a chance to make a run in Lincoln should they advance. It's been a magical season in Johnson and the Eagles (20-5) have won four straight including a 43-41 win over Sterling in the subdistrict final.
JB will get to play in front of its s home crowd as well when the No. 10 seed BDS comes to town Friday night.
With a win, the Eagles will snap a 29-year tournament drought. JB's last appearance came in 1994 where it finished as runner-up in C2. 
The state tournament begins next Wednesday, March 1 and runs through Saturday, March 4.
Below are the district final pairings. 
C1-3 @ Adams Central, 6 p.m.
No. 3 Adams Central vs No. 14 Syracuse
No. 6 Malcolm vs No. 11 Platteview
D1-5 @ Elmwood-Murdock, 7 p.m.
No. 5 Elmwood-Murdock vs No. 12 Sterling
D1-7 @ Johnson-Brock, 7 p.m.
No. 7 Johnson-Brock vs No. 10 BDS
D2-1 @ Falls City Sacred Heart, 7 p.m.
No. 1 Falls City Sacred Heart vs No. 16 Osceola