News
Hospital talks with Richardson County about services for jail inmates
Hospital shifting resources to meet demand for behavioral health
Tuesday, January 24th 2023, 3:46 PM CST
FALLS CITY – A month after announcing its intention to stop providing medical services to inmates at the Richardson County Jail, Hospital CEO Ryan Larsen told commissioners he is optimistic a new staffing arrangement can be found.
Larsen said he and the Community Medical Center Board support law enforcement and recognize the need for services at the jail, but workforce limitations prodded the hospital to look for ways to cut back.
Larsen: "One of the things we noticed is that a lot of inmates have behavioral health needs and so the practitioner and the staff we had assigned to work with the jail, in addition to having medical expertise --   nursing expertise -- had certifications in behavioral health, and that worked very well."
A hospital employee is moving to full-time behavioral health and is booking patients out over a month in advance, so there is a question as to how much time she would have available for jail patients.
Larsen: "As the number of inmates has increased and probably even more so as the sheer amount of behavioral health needs in the community has gone up coming out of Covid, it's just been a challenge. The demand for behavioral health, whether depression, anxiety, substance abuse, is like nothing I've seen in my 20-year career in the community and so we realized we needed to start figuring out where to best use those resources."
County commissioners met Jan. 11 with nurse Sarah Bangert about the possibility of her providing medical services as required by Nebraska Jail Standards.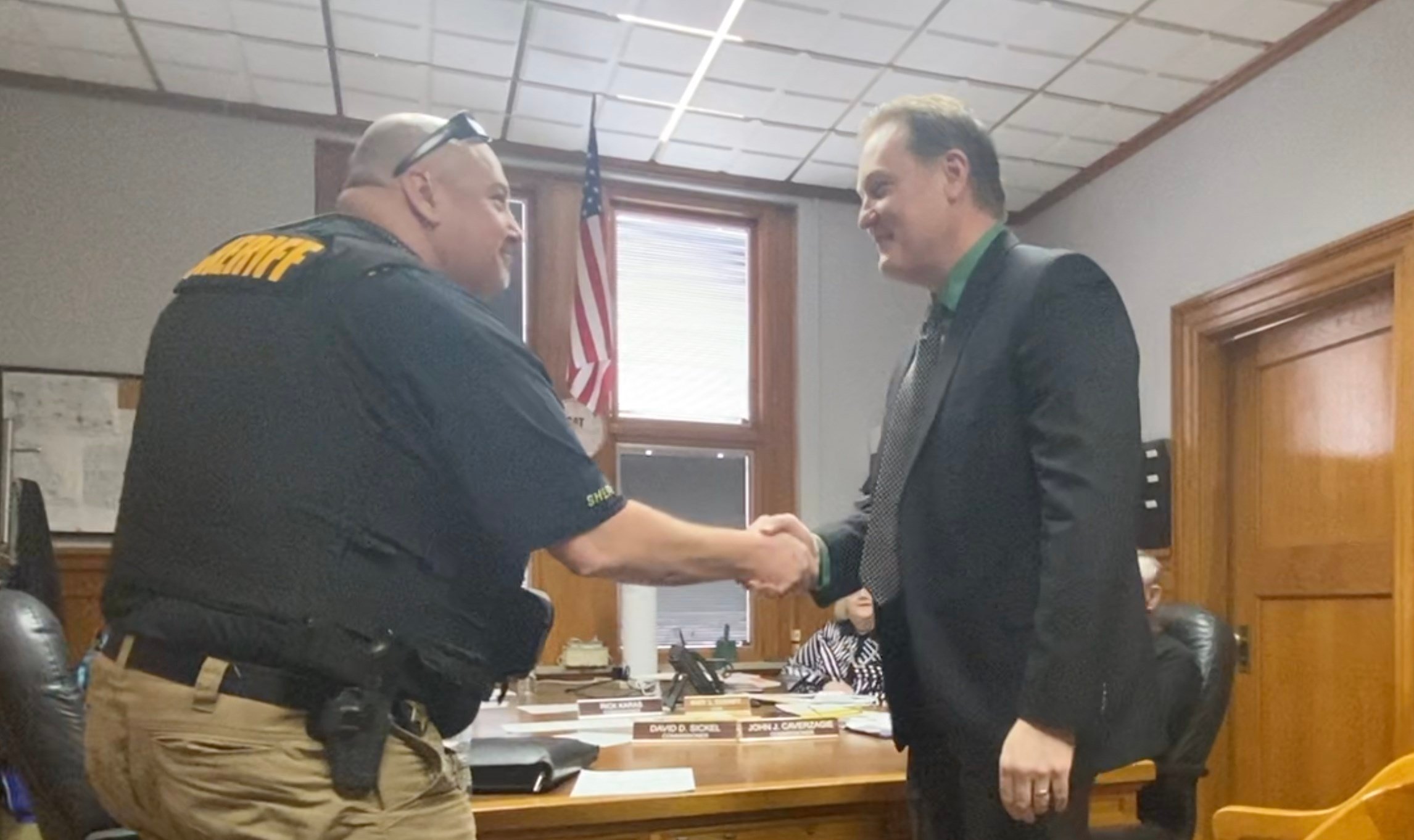 The hospital extended its contract with the jail until March. On Tuesday, Larsen said the hospital is looking for a second, full-time psychiatric nurse practitioner and is reaching out to Blue Valley Mental Health Services to try and find additional behavioral health hours.
He said the December decision to stop the jail service was based on staff shortages, rather than finances. He is optimistic if the staffing question is solved, the county can count on the hospital to continue services for inmates.