News
Platteview buries Nebraska City in girls and boys basketball
The Platteview girls and boys basketball teams combined to hit 22 3-pointers during two dominant wins over Nebraska City.
Wednesday, January 18th 2023, 9:27 AM CST
NEBRASKA CITY - Turnovers left and right coupled with a barrage of 3-pointers from all over the court help the Platteview Trojans come away with two victories on the road over the Nebraska City Pioneers Tuesday night.
Girls: Platteview 67, Nebraska City 39
The Trojans were far too much for the shorthanded Pioneers early and often Tuesday night as first year head coach Kevin Freeman's team knocked down 11 3-pointers. In the first quarter, Platteview had a 15-point sequence in which it hit a 3-pointer, converted a three-point play and then hit three more 3s in a row to build a 24-6 lead after one quarter.
Platteview (7-7) started out cold from deep, missing its first five 3s before heating up. Freshman Hannah Marth operated the offense well for Nebraska City, but the 5-foot-8 guard picked up her third foul midway through the second quarter which crippled its offense. 
With three minutes left in the first, Platteview's sensational sophomore point guard Lilly Stobbe went on a personal 8-0 run knocking down two of her game-high six 3-pointers in the process. She had 11 first half points, as the Trojans led 39-11 at the break.
The Pioneers (2-10) turned in a solid third quarter, putting up 18 total points with an impressive screen-and-roll game. Sophomore forward Tarryn Godsey was terrific rolling to the basket and finishing at the rim. She finished with 18 points to lead Nebraska City. 
Marth and senior Tierra Andrew each knocked down two 3-pointers as well, but Platteview's offense continued to operate at a high level leading 61-29 heading into the final quarter. 
Stobbe had 11 more points in the third quarter and the Trojans pulled their starters out, electing to play reserve players for the final quarter. The play of the game, though, came with under 10 seconds to go as Platteview turned the ball over to Nebraska City's Teegan Becker. Becker, a special education student and player, raced up the middle of the floor and knocked down a 15-foot jumper just before the buzzer sounded. 
The crowd on both sides rose to its feet to exclaim the loudest cheer and applause of the night in an extremely heartwarming moment for all who bared witness.
Stobbe led all scorers with 22 points. Baylee Tex and Emily Wiebelhaus combined for 28 as well for the Trojans, Godsey had 18 points for Nebraska City and Marth added 10. 
Platteview (7-7): 24, 15, 22, 6 - 67
Nebraska City (2-10): 6, 5, 18, 10 - 39
Boys: Platteview 77, Nebraska City 31
Platteview came out of the gates in a full court press, which routinely turned Nebraska City over leading to runouts and easy transition hoops. The Trojans (13-1) are one of the top teams in Class B and enjoy the luxury of having the states leading scorer at their disposal in senior Connor Millikan (26.6 PPG). 
The 6-foot-1 senior did his part early stealing passes and dishing to teammates for lay ups as Platteview sprinted to a 23-6 lead after one. It was a 7-0 run to start the second quarter for the Trojans as senior Alex Draper stole the ball on consecutive possessions, knocking down a 3-pointer and getting to the rim for a lay in to force a timeout. 
The Pioneers executed much better the remainder of the quarter offensively, putting up 16 points, nine of which came from senior Connor Causgrove down low in the post. Causgrove, an undersized player forced to play inside, used his physicality under the basket to grab offensive rebounds for easy putbacks. 
Defense was the bigger problem as Platteview's quick ball movement was too much for Nebraska City. The Trojans hit six 3-pointers, four coming from Draper to take a 45-22 halftime lead.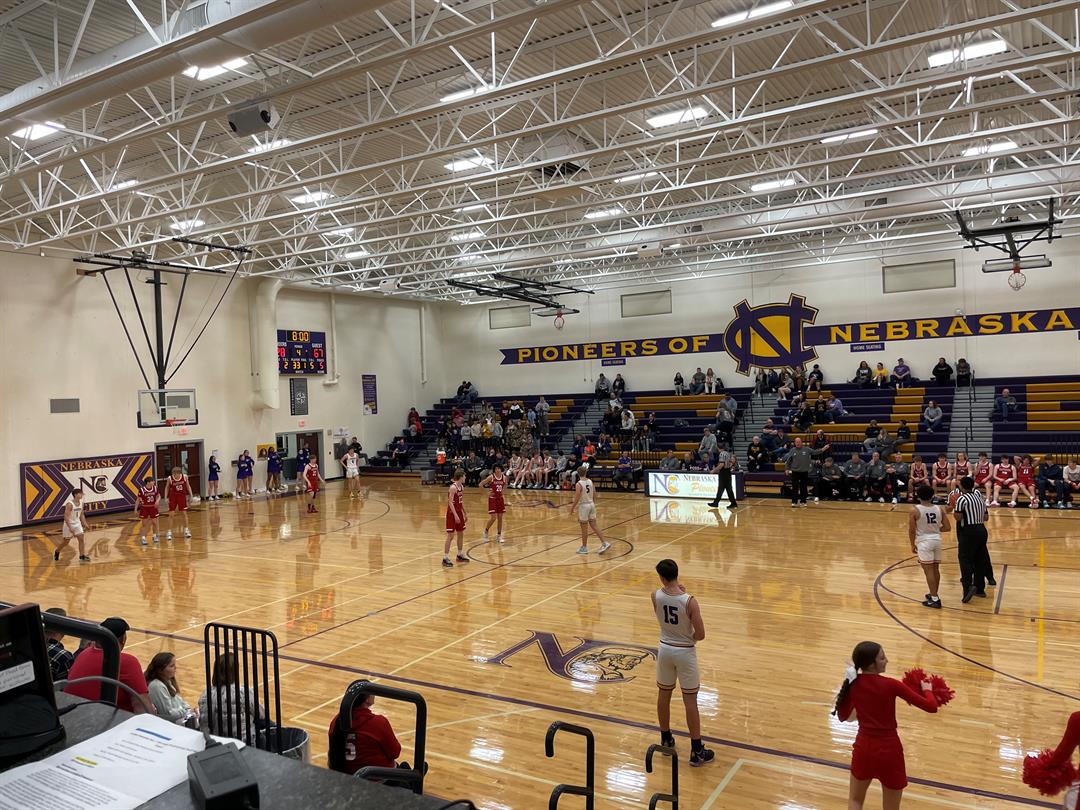 It was more of the same for Platteview in the second half as it pulled its starters with 2 minutes left in the third quarter outscoring Nebraska City 32-9 over the final 16 minutes of action for a 77-31 win.
Nine Trojans scored in the game with Draper leading the way with 22. Millikan had a quiet 18 points as he was more of a facilitator Tuesday night.
Platteview knocked down 11 3-pointers and Draper hit seven. Draper has gotten hot from deep before, having a game earlier in the season where he cashed in 10 3-pointers.
Causgrove was limited to just two points in the second half, but he finished with a team-high 11. Freshman Markus Nelson showed off nifty footwork on more than one occasion while proving he can finish around the rim on his way to eight points. 
Platteview (13-1): 23, 22, 22, 10 - 77
Nebraska City (0-13): 6, 16, 6, 3 - 31