News
Judge: malice not proven in defamation suit against Nebraska Republican Party
Former state Legislature candidate files notice of appeal
LINCOLN – Former state Legislature candidate and Republican Party donor Janet Palmtag has filed a notice of appeal after a district judge ruled she had not shown sufficient evidence of actual malice in her lawsuit against the Republican Party of Nebraska.
Palmtag was a Republican candidate in 2020 and filed the lawsuit after the Republican Party supported her opponent and published mailers falsely claiming she "broke the law" and "lost" her real estate license.
Palmtag told the court she suffered financial damages because of the false statements. She reported her real estate listings declined after the mailers went out. She said she averaged 20 listings per year in 2019, but had only seven in 2020 and 12 in 2021.
Judge Andrew Jacobsen ruled that although Palmtag produced evidence of actual damage and the political statements were false, the case should not proceed because the GOP Executive Director Ryan Hamilton did not know the statements were false.
The judge said a rational person could interpret the word "canceled" on the Iowa Real Estate Commission website as the same as "lost" as stated in the mailers regarding her Iowa license.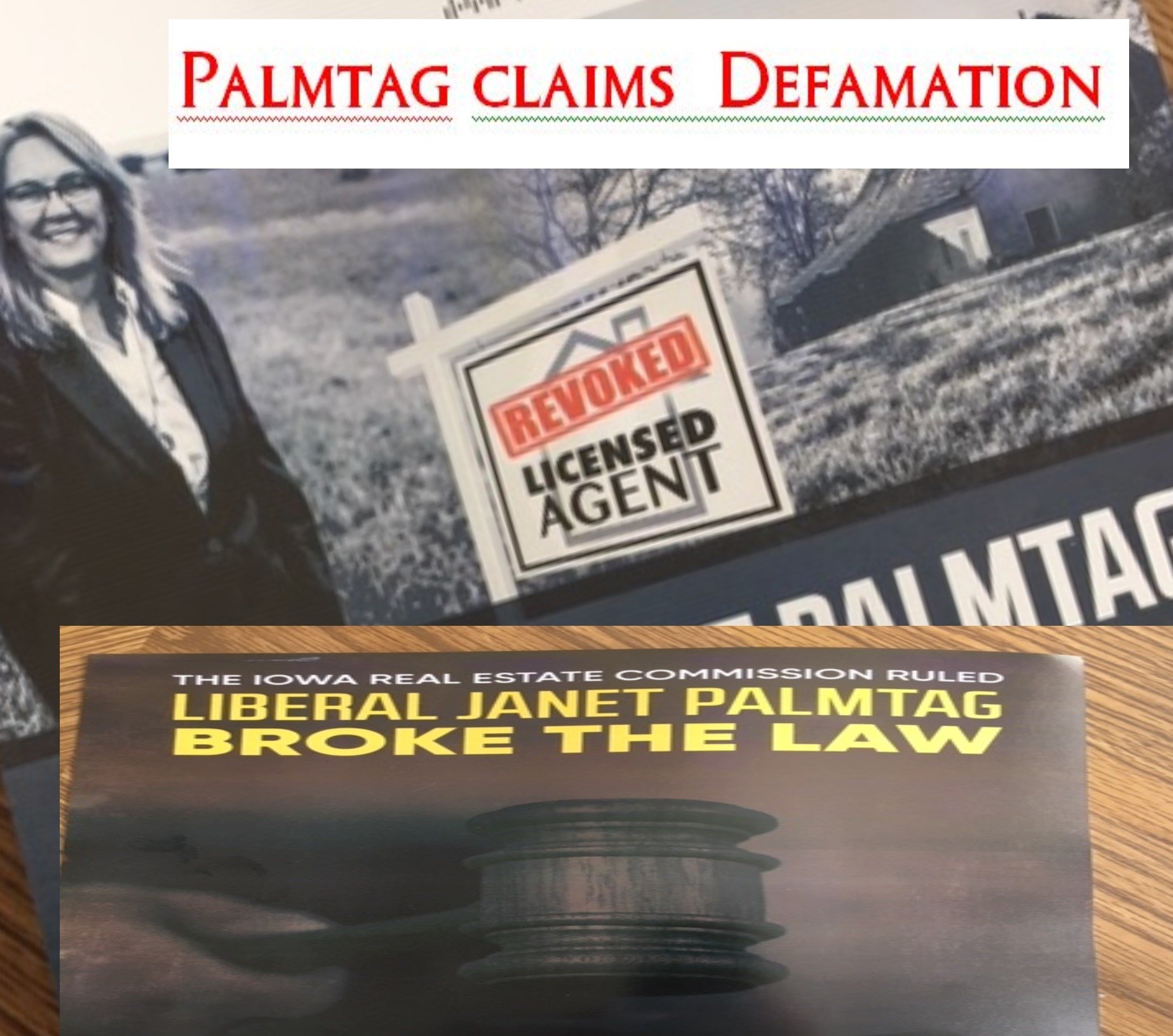 He said the Iowa commission took action against an agent working under Palmtag's supervision, but Hamilton thought the action was against Palmtag herself.
The judge noted that Palmtag voluntarily changed her status to "inactive"  and said online records say there was no disciplinary action against her.
However, the judge notes case law where the court held that a failure to investigate the truth of a matter does not prove malice.
Even if there had been more investigation, the judge said the real estate commission would have held information as confidential. It might have left the Republican Party checking for accuracy with Palmtag herself.
Court: "it would be a very strange rule that political parties have a duty to run their attack ads by the opposing candidate before publishing them."