News
Parents seek assurance of safety for Nebraska City life skills class
Mother can't get passed legal procedure in an attempt for harassment protection order for her child
Monday, January 9th 2023, 3:01 PM CST
NEBRASKA CITY – A Nebraska City family is still waiting for assurance that the life skills class at the Nebraska City High School is safe for their child.
A police investigation led to criminal charges being filed against a teacher and two paraprofessionals on allegations of abuse against an autistic student with a debilitating heart condition, but the child's mother wanted the court to hear Monday about an additional member of the staff that is expected to remain in the classroom.
High School Principal Brian Hoover testified as to employment at the school of the paraprofessional, who was identified in an Omaha World-Herald article as a relative of a school administrator.
The mother has sought a harassment protection order against the woman, but she could not overcome legal procedures and was not allowed to present an audio tape as evidence at Monday's hearing.
The woman's attorney, Michael Ziskey, declined comment.
The mother restated her demands of assurances from the school that the life skills class is safe.
Mother: "I would greatly like to have him go back to school, but there has not been a remedy to the situation to ensure his safety. There are still other people at the school that are directly or indirectly involved … either they witnessed and did nothing or were involved."
https://rivercountry.newschannelnebraska.com/story/48084656/life-skills-teacher-accused-of-intentional-abuse
She said the school has not provided adequate means for her son to continue his education.
The student has been in life skills with the certified teacher, 50-year-old Melissa Valenta, since middle school.
The mother says there have been moments of concern for her, but the situation intensified after the summer break in 2022. She said the boy's behavior changed. She said he came home with injuries, torn clothing, soiled clothing and many times wanted to go to bed right away out of exhaustion.
She said when she heard tape recordings made Sept. 13, Sept. 23 and Sept. 30,  she felt betrayed.
Mother: "I was devastated. My heart just really ached. … It was all day from the time he got to school to time he left or was forced to stay after school. It was horrible. … I couldn't believe it was all of them."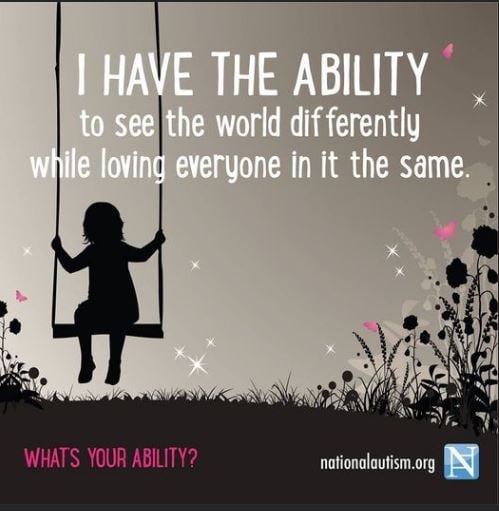 An affidavit from Police Ofc. Casey Fertig describes a situation where an administrator entered the life skills class to find the student on the floor.
The affidavit says Valenta talked loudly over the student when the administrator asked him questions about what had happened.
The police affidavit says the student had left a class assignment of stocking the concession stand. His request to go to the principal's office was denied and he was ordered to begin mopping.
His chair was tipped, reportedly to encourage him to stand up and begin mopping. He instead went to the floor, where his finger was accidentally stepped on.
The audio tape includes the administrator asking the student questions, including if he needed help, but the mother says the teacher talked over her son's answers.
She said the incident reveals how difficult it can be for vulnerable students to tell about abusive behavior.
Mother: "I worry that this is not an isolated event, that it's systemic. That they are allowing it to happen. All of those children are victims of the situation. They can't advocate for themselves, some are non-verbal."
 She said while the curriculum of the life skills class may include teaching of work skills like mopping a floor or stocking beverages in a cooler, she said pushing her son to fatigue despite his heart condition posed an obvious danger.
Mother: "They knew about his heart condition. He wore a heart monitor to school at the beginning of ninth grade. He uses a wheelchair when he has to go a distance farther than from the car to the front door at school because he fatigues so easily."
She said she understands the value of teaching the life skills for mopping and other tasks, but said the school staff was using the tasks as a punishment.
 "It was used as a form of torture, that's what it was."
The student has not attended class since last September. The mother said the school administration told her the life skills program may be discontinued, but recently announced her son could return to class.
She says the school agreed to tell her who the certified teacher is, but would not reveal the paraprofessionals. When she learned that one of the aides is a person who was present on dates when the recordings were made, she objected.
She said she does not know why her son was treated this way, but said there needs to be a measure of accountability to help make sure it is not repeated.
Mother: "The poor child has gone through so much in his life to know that his life has even been cut short. Genetically, his life is not going to a full life. I have no idea what would possess a person to do something like this."
The mother says she has been denied visits to the classroom from the beginning and suggests that the school board revisit its policies.
She said one of the stated purposes of the life skills class is to reinforce activities from home in the school. For her, it doesn't make sense to exclude the parents from the classroom experience.
The parents' allegations include the following:
Sept. 13: Throughout his day at school in the life skills class, he was threatened with physical punishment, left unsupervised, denied his lunch until it was deemed okay to eat. He was yelled at several times with threats, placed him in a harmful situation when balls where thrown at him. She tells another para she was going to sock him.
The para verbally attacks the student's disabled speech, mocking him. She accuses him of lying and continues to express her verbal disdain of the student and his parents. She harasses him for using a baby voice throughout his day making fun of his disabled speech. She physically pushes him to sit where she wants him to set.
She was restricting him from getting a drink of water until he used a "grown up voice" and only give him a few seconds to drink. She harassed him about wearing his support bin, teasing him in front of peers.  Harassing orders through the day.