News
SENCA hosts weatherization open house
PLATTSMOUTH - Southeast Nebraska Community Action weatherization specialist Joshua Nincehelser gave a demonstration on techniques to measure heat loss from homes at an open house in Plattsmouth Tuesday, where power companies and homeowners discussed the p
Tuesday, November 8th 2022, 3:01 PM CST
PLATTSMOUTH -  Southeast Nebraska Community Action weatherization specialist Joshua Nincehelser gave a demonstration on techniques to measure heat loss from homes at an open house in Plattsmouth Tuesday, where power companies and homeowners discussed the potential for budget-breaking heating bills this winter.
Nincehelser: "It's definitely a good time to get into the program. Get some help because – our goal – we want to reduce people's energy cost by at least 20 percent, so just that 20 percent can make a big difference."
Weatherization Director Gin Christiansen said households that qualify can get an energy audit to show where insulation or new doors and windows are needed.
Christiansen: "Every year you may see that 'oh, I've never used my gas or electric as much as I did last year, but my bills are higher.' Well, the cost is also going up on your gas and your electric and I don't foresee that coming down. It's going to go up.  Propane has gone up. So, if we can go in there and tighten up the house, then we're going to be able to save them a little bit of money."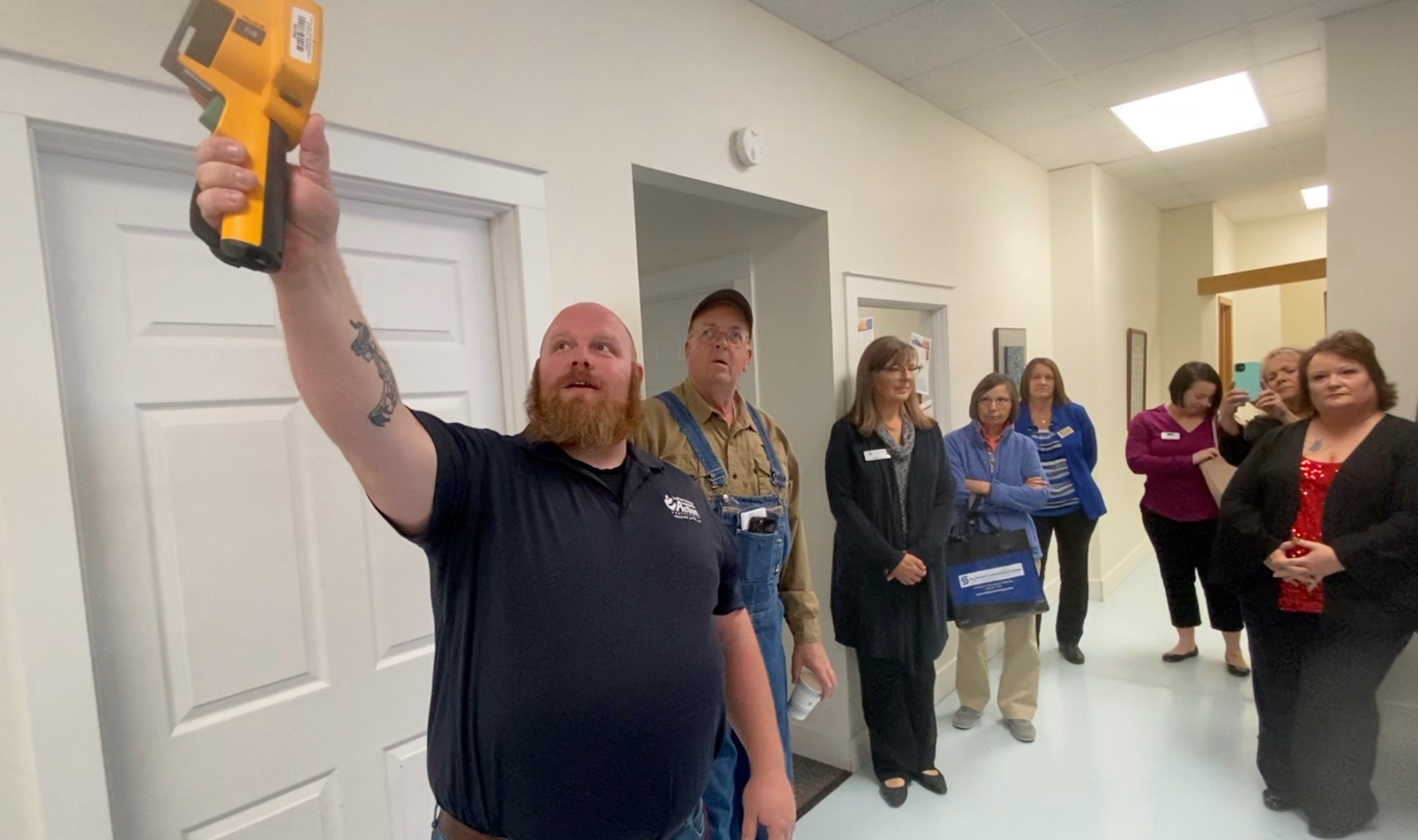 Jennifer Peters of Black Hills Energy said it's wise to have a weatherization mindset regardless of how much energy costs will actually rise.
Peters: "It's really hard to say. We've been really monitoring the gas prices as they fluctuate up and down. We have seen the reports from the U.S. Energy Administration that says heating bills can increase anywhere from 20 to 30 percent in some markets based on cold weather that is predicted."
Irene Ropp attended the open house with the message that she could not have weatherized her house without SENCA's help.
Ropp: "It's probably the best thing I've ever seen. I mean my house used to be real cold and my electric bills were out of sight, since I've had it done it's fantastic."
Her house received insulation and new duct work so that warm air could circulate to where it's needed.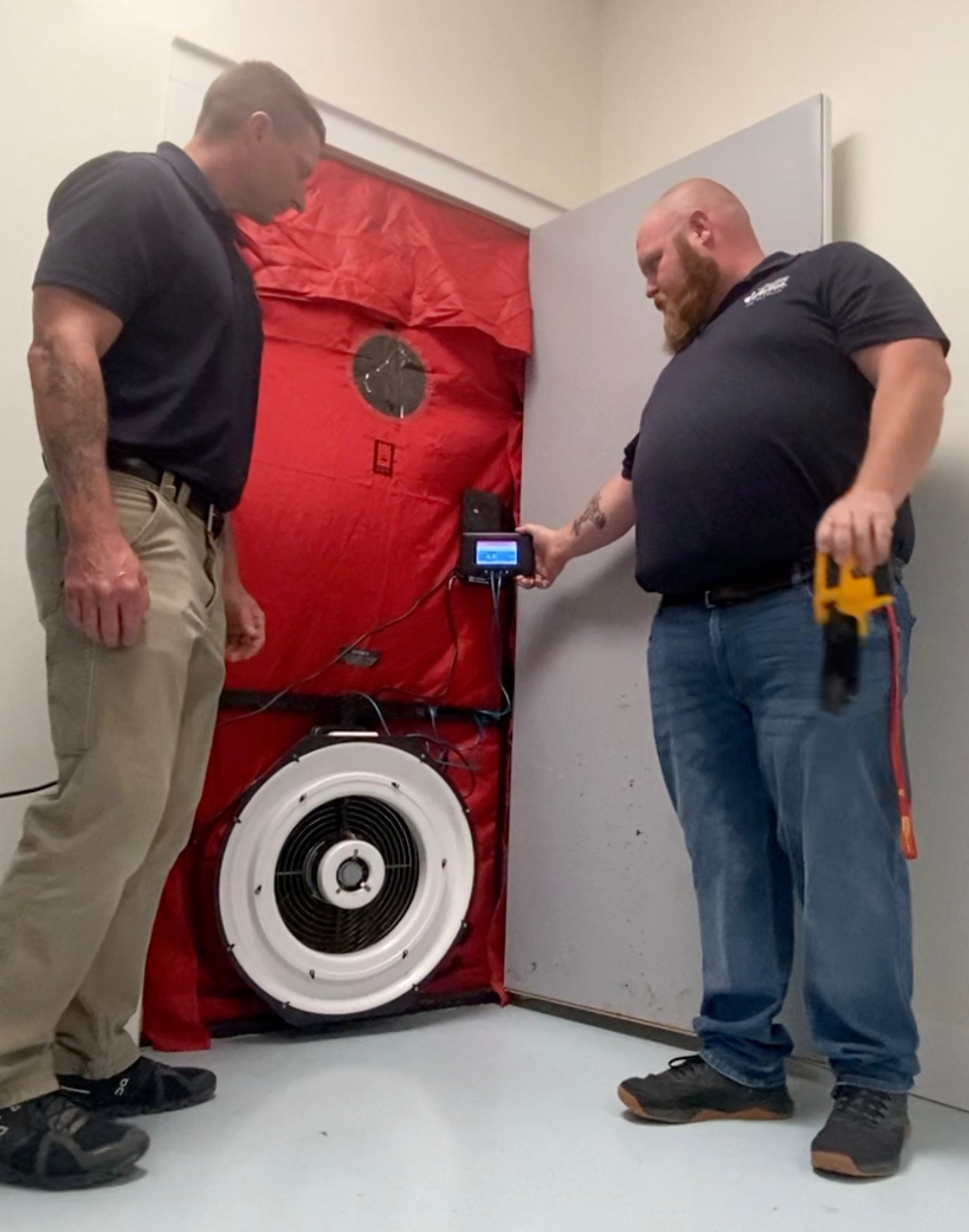 Nincehelser: "We measure every window and door in the home to the exterior. We deem what the thermal envelope is in the home, so pretty much what you heat and cool.
… It's all based on a savings-to-investment ratio of $1 or greater, how that work is every $1, I put into the home over the lifetime of that measure it's suppose to save you that amount or greater."
 SENCA says households that are 200 percent of the federal poverty level qualify for the program. So If the poverty level is $100 a year, a household with less than $50 would qualify.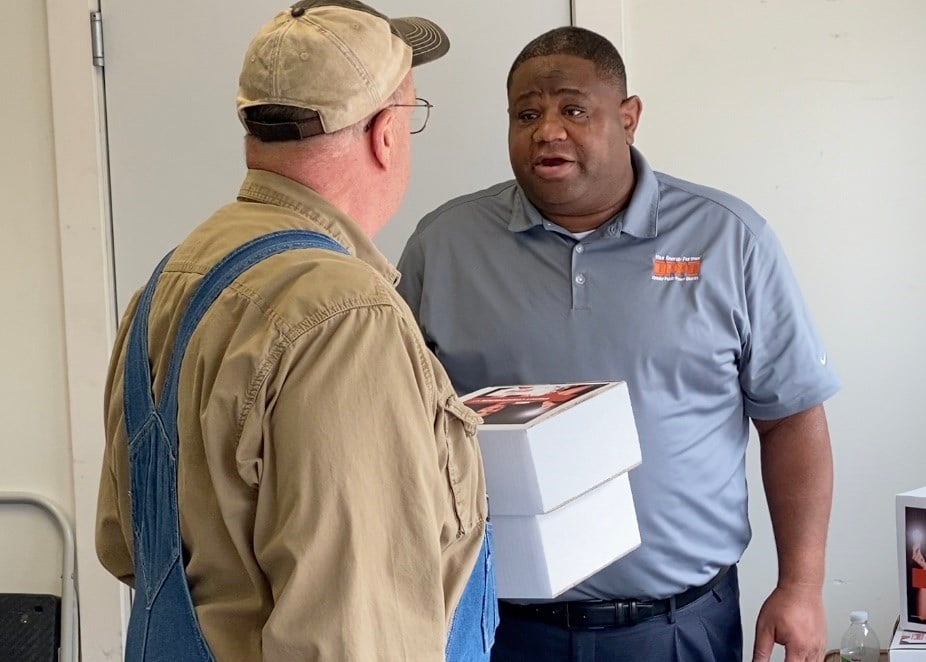 Eddie Clark of OPPD distributed energy conservation kits, that includes outlet insulators, LED lamps and even a window thermometer.