News
New fitness center opens at Johnson County Central
Gov. Pete Ricketts and Jake Steinfeld of Body by Jake encourage help open fitness center at Cook
TECUMSEH – Gov. Pete Ricketts and famed fitness icon Jake Steinfeld  cut a ribbon Friday morning for the opening of a new fitness center at Johnson County Central in Tecumseh.
The middle school was one of three selected in Nebraska for demonstrating leadership in getting and staying fit. Gothenburg elementary and Millard North Middle School were the others.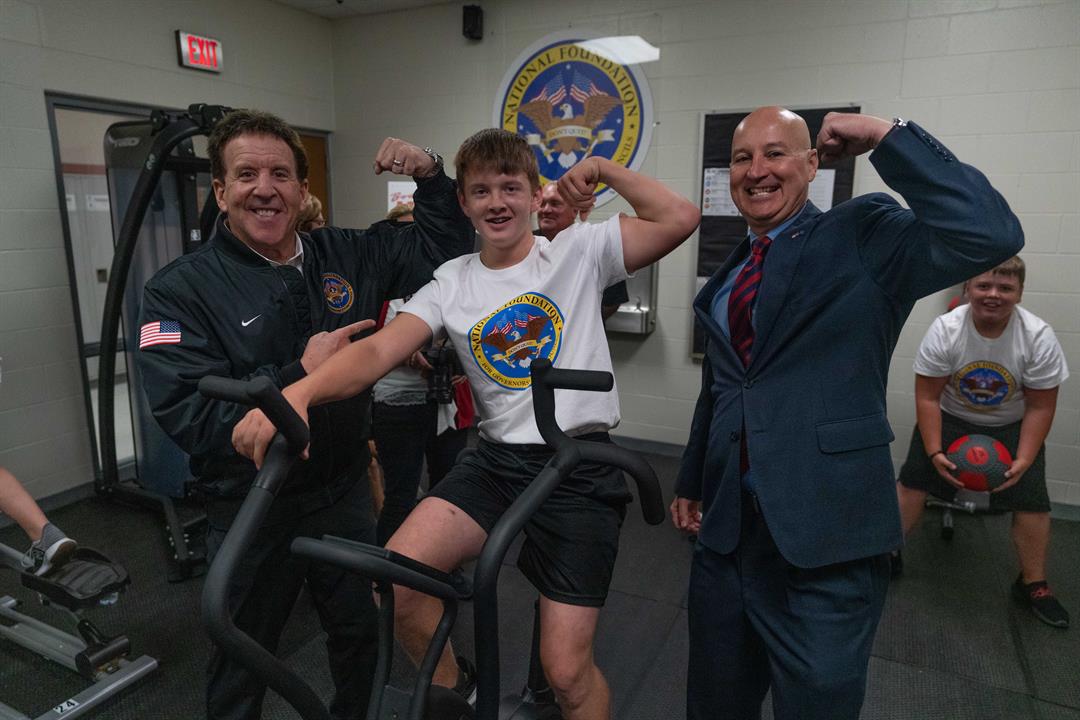 Gov. Ricketts signed a proclamation declaring October as "Don't Quit! Fitness Month."
Steinfeld originated the Body by Jake brand and started a 34-hour fitness lifestyle network. He has starred in television and movie productions.
He is chairman of the National Foundation for Governor's Fitness Councils.
Also attending were JCC Superintendent Jon Rother, principal Rich Bacon, PE teacher Ryan Haughton and educator Karen Hunzeker.
Students were invited to try out the new $100,000 fitness center for the first time.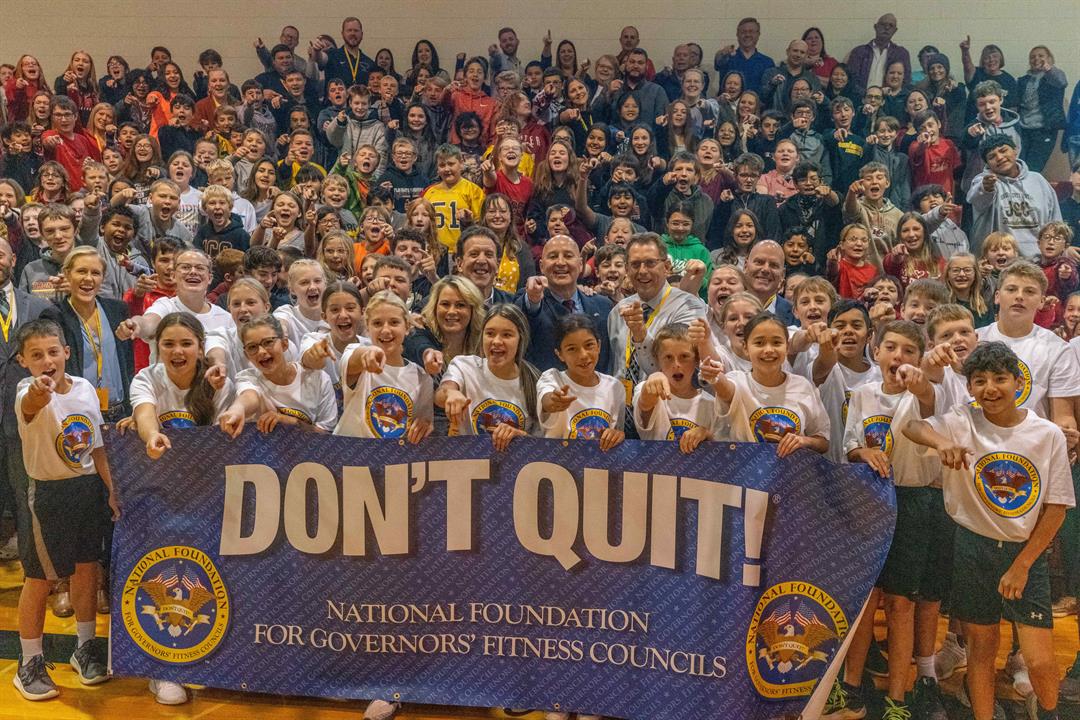 Photos courtesy of Me Communications