News
Kraus sentenced after Walmart shoplifting incident
Omaha woman and theft suspect found sleeping in stolen pickup
Wednesday, October 12th 2022, 9:58 AM CDT
FALLS CITY – Jamie Kraus, 37, of Omaha was sentenced Tuesday to 12 months probation for attempted possession of methamphetamine.
Richardson County sheriffs' deputies arrested Kraus after Nebraska City police reported that a man crawled beneath the divider at a Walmart dressing room and stole a jacket. She and the theft suspect were arrested while sleeping in a pickup truck alongside a Richardson County road. Deputies say the pickup was stolen and methamphetamine was found inside.
At sentencing, Deputy Richardson County Attorney Samantha Scheitel said she is concerned that Kraus will not take advantage of services offered by state probation because she says she doesn't have a substance abuse problem.
Defense Attorney Allen Fankhauser said Kraus was in custody 98 days and did not use.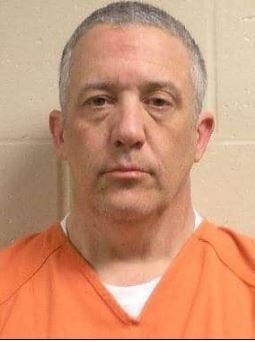 Christopher Jestrab, age 50, was sentenced earlier in Richardson County to three to five years in prison for theft.
An arrest affidavit says the vehicle Jestrab and Kraus were in had been stolen from Honda of Lincoln. The sheriff's office says a jacket stolen from the Nebraska City Walmart was found in the vehicle.
Jestrab had earlier served prison sentences in 1995, 1998 and 2009.