News
Big Red Buzz: Nebraska could play its way into giving Joseph a chance at head coaching job
Benning credits Coach Joseph for grit, details and emotional maturity
Thursday, September 15th 2022, 3:09 PM CDT
NEBRASKA CITY – College football analyst Damon Benning told a packed Big Red Buzz audience in Nebraska City Thursday that Nebraska could play its way so that Mickey Joseph has a chance of having his interim head coaching title made permanent.
Joseph was associate head coach and wide receivers coach at Louisiana State University from 2017 to 2021 and was named associate head coach at Nebraska in 2022. He was named head coach after the Sept. 11 firing of Scott Frost.
Benning said when he considers his check list for coaching – grit, detail orientated and emotional maturity – Joseph fits the bill.
He counted clarity of message among Joseph's strengths.
Benning: "Whatever his vision is, there will be no guess work. He is a guy that is really dialed in to what he wants to accomplish."
He said it remains to be seen how that manifests in terms of wins and losses, but he expects Joseph's players to have an opportunity to be dialed in and to compete.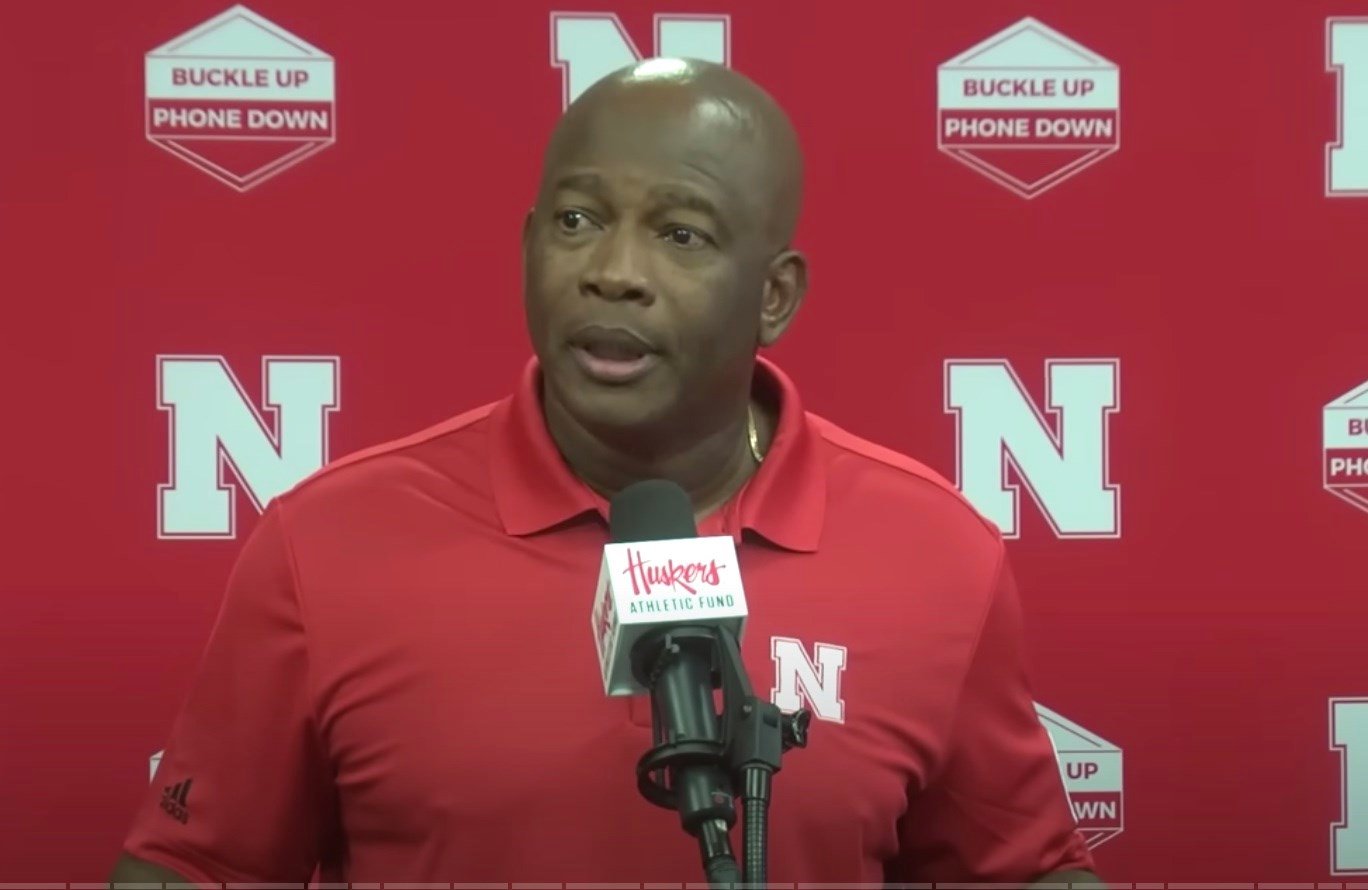 Interim head coach Mickey Joseph
How ever the national coaching search announced by Athletic Director Trev Alberts turns out, Benning said Nebraska should strive to keep Joseph on the staff.
He credited Joseph as a recruiter and suggested that Joseph could help Nebraska improve on its statistics pertaining to game-day production from scholarship players.
He cited the staggering numbers of Nebraska's scholarship players that  are no longer with the team and said 13 percent of those that remain are not contributing.
He said of the 41 transfers only 10 went to another Power 5 school, suggesting that Nebraska's talent assessment could "use some tweaking."
Benning talked about new assignments for emphasis among the defensive coaching staff and told his audience at Valentino's Italian Restaurant that he expects to see immediate dividends from the coaching change.