News
Ligouri recognized as fierce, prepared in public service
Nemaha County attorney prepares retirement from prosecutor's office
Wednesday, August 24th 2022, 4:58 PM CDT
AUBURN - Judge Julie Smith presented longtime county attorney Louie Ligouri with a plaque of recognition Wednesday saying she has learned a lot from him both as an attorney and as a judge.
 Smith: "Mr. Ligouri always does his research. If he wants a judge to rule in a certain way, he will show the judge why she must by bringing in the statutes and the case law. It's really very impressive. I know that the bar is going to really miss you. You're a wonderful person and a wonderful attorney."
Angelo Ligouri, who is a candidate to replace his father as the county attorney, said he wanted to work with his father after law school, but did not expect how impactful it would be.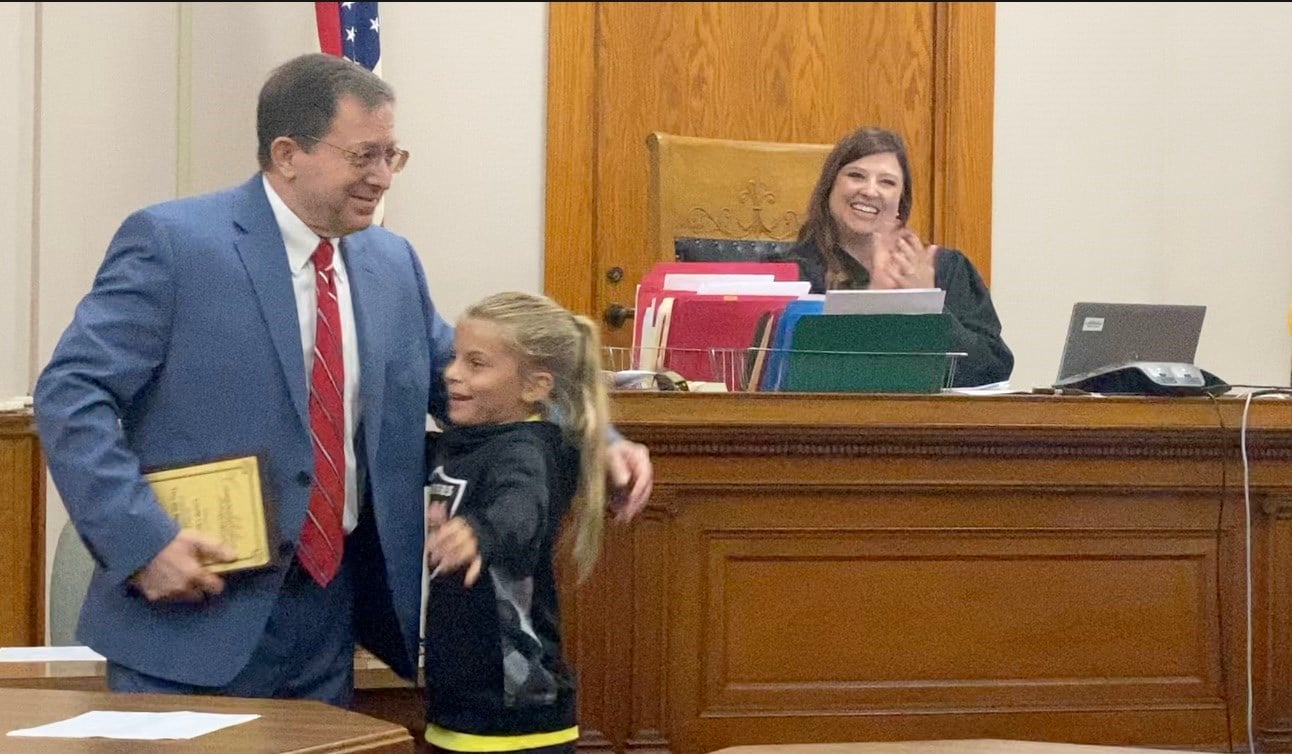 Ligouri: "I've learned a lot from him. It's made me a lot better person both professionally and personally. The judge is correct. He is one of the most feared attorneys around. He does do his research. It makes it hard to follow after him, but I'm glad he set such a high standard."
Allen Fankhauser said he and Ligouri have been on opposite sides of prosecution and defense for much of the past 40 years, but have developed a friendship.
Ligouri's  granddaughter addressed the court with a proclamation and a hug for the best grandfather.
Ligouri plans to continue in private law practice.