News
River Country football athletes and coaches are eager for the season
With fall practice beginning around the state, the pads will soon be popping, and the lights will turn on as football season arrives in River Country.
Monday, August 1st 2022, 9:26 PM CDT
ELKHORN - With the calendar turning to August, the heat turns up as the 2022 football season nears.
Practice for most schools begins next week with games set to begin Aug. 26. School begins shortly after, and area football programs met with the media Monday at Elkhorn High School to officially kickoff the season.
Head Coach: Ryan Thompson (15th season)
2021: 10-1, lost to Pierce 35-28 in second round of the playoffs
Perhaps the favorite to make a run in 2022 in Class C-1, the Bluejays won the season's first 10 games in 2022, posting three shutouts in the process before being knocked out of the playoffs earlier than anticipated. Ahland-Greenwood loses its top two receivers from last year's team who combined for 65 receptions, 1,075 yards and 13 touchdowns. 
The good news is the top five rushers return in the backfield including top rusher Nathan Upton who accumulated 898 yards and 11 touchdowns on the ground in 2021. The Bluejays also return junior quarterback Dane Jacobsen. Jacobsen tossed 19 touchdowns to just five interceptions in 2021.
Seniors Braxton Buck and Luke Lambert return on the offensive and defensive lines. Both are men of few words representing a clear businesslike mentality as fall camp approaches. When asked how the offseason training program went this summer, both said "pretty good" with a straight face. 
The schedule is pretty daunting to start the year, but coach Ryan Thompson isn't too worried about it. Instead, the 15-year head coach welcomed the challenge.
"We are excited for our schedule, it's very challenging to start out," Thompson said. "But as a coaching staff and as a team that's what we want. We would like to see how fair against some of the top teams in the state."
The tough schedule contains a number of playoff participants from Class B and Class C, including Columbus-Lakeview which won the C-1 title and Aurora which was the Class B runner-up. 
But for Thompson, all that matters is week one and the rest will take care of itself. 
"We want to make sure we execute at a high level," Thompson said. "That will be our goal for week one and from then on we will be able to learn about ourselves and hopefully progress throughout the year."
Thompson has had many teams over his career and has loved them all, but there is something about the attitude and leadership of his 2022 team that has him eager for the season to begin.
"They always leave a real good spot in my heart," Thompson said. "This group is very unified and they're a lot of fun to be around. When they're ready to work they go to work. We have some great leadership. I'm just kind of excited to be along for the ride." 
Ashland-Greenwood opens the season at home against Columbus-Lakeview on Aug. 26. 
2021: 10-1, lost to Omaha Skutt 20-10 in the second round of the playoffs
The Blue Devils were dominate on defense last year, only playing two games in the regular season that were withing one score when the final horn sounded. Plattsmouth's average margin of victory in 2021 was 28 points per game. And the offense wasn't too shabby either scoring 39.8 points per game, but it does lose leading rusher Christian Meneses who ran for over 2,000 yards and 30 touchdowns. 
Plattsmouth returns senior quarterback TJ Fitzpatrick who is ready to assume more of a leadership role. A necessary move for a team that lost 17 players to graduation from last year.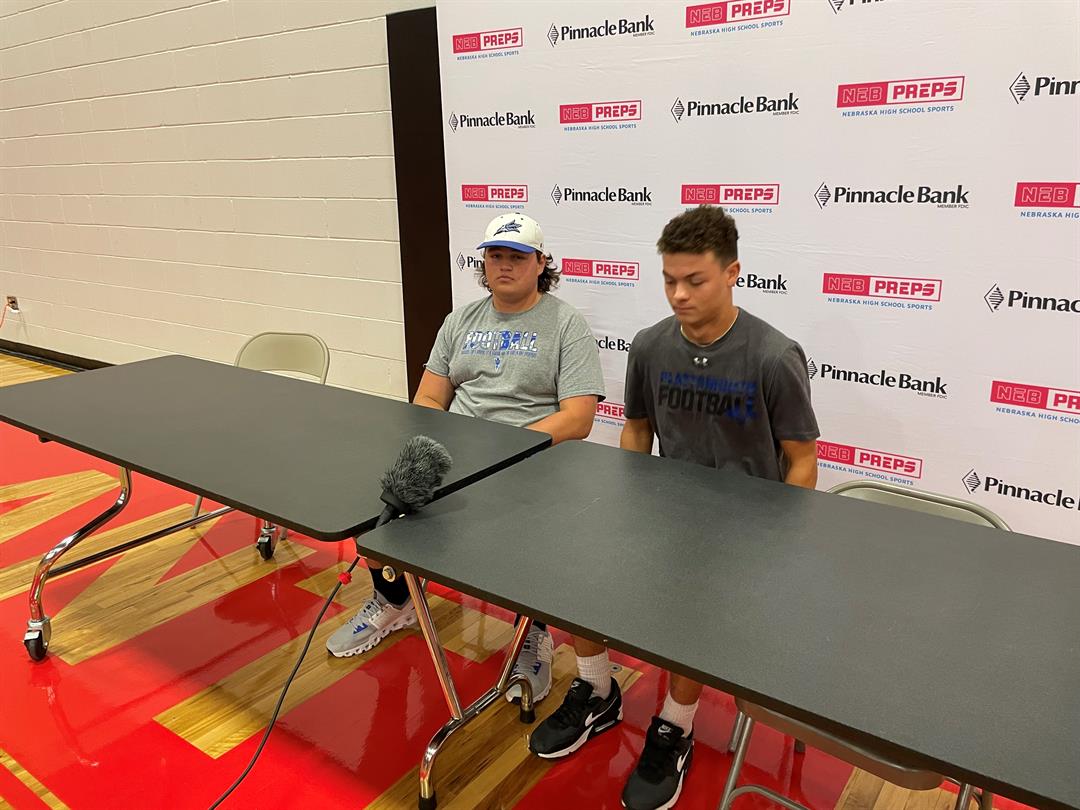 "It's been a natural thing (on becoming a leader) for us," Fitzpatrick said. 
The schedule in 2022 is rough, but it's something junior lineman Dylan Eby is excited about saying he has a number of games already circled on his calendar. Particularly the game against Skutt on Oct. 14. 
"It's one of multiple games circled," Eby said. "I feel like that and Gross, too. After that close game between (Plattsmouth) and Gross I feel like they're really going to come after us so that and Skutt are really my two games I'm looking forward to."
Fitzpatrick added that the game against Skutt is on senior night, and he still has a "sour taste in his mouth" after last year's narrow defeat. The tough schedule features Bennington, Beatrice, Omaha Gross and Skutt to name a few, including a game against newly founded school Lincoln Northwest. It won't take long for Plattsmouth squad to see if it measures up to the competition. 
Defense is still going to be the key for this season, tackling in particular according to Eby and Fitzpatrick says he wants his defense to carry on a certain mentality on this year's squad.
"We were dogs," Fitzpatrick said of the defensive intensity. "I got told, people were talking about on interviews and stuff how we just hit so hard. You don't want to play that Plattsmouth defense and I really hope we have that same mentality going into this season."
Plattsmouth begins practice Aug. 8, and the first game is Aug. 26 at home against Bennington. 
Head Coach: Mark McLaughlin (15th season, 4th at Platteview)
2021: 5-4, did not make the playoffs
The Trojans are another team to keep an eye on in Class C-1 in 2022 after just missing the playoffs last season. After getting off to a 5-2 start, Platteview needed just one win over the final two games to secure a playoff spot but went 0-2 with losses to Malcolm and Ashland-Greenwood. 
This year's senior class has experienced the "highs and lows" according to head coach Mark McLaughlin and the main goal is getting back to the playoffs, a place the Trojans haven't been since 2011. 
The good news is the Trojans return firepower on the offensive side of the ball. Starting quarterback Jared Kuhl is back after showcasing his ability to be a true dual threat in 2021. Kuhl threw for 1,379 yards and 11 touchdowns while adding 604 yards and 11 more touchdowns on the ground, leading the team in both categories.
Second leading rusher Cael Wichman also returns after running for 564 yards and four touchdowns on 115 carries while snagging 10 passes for 95 yards.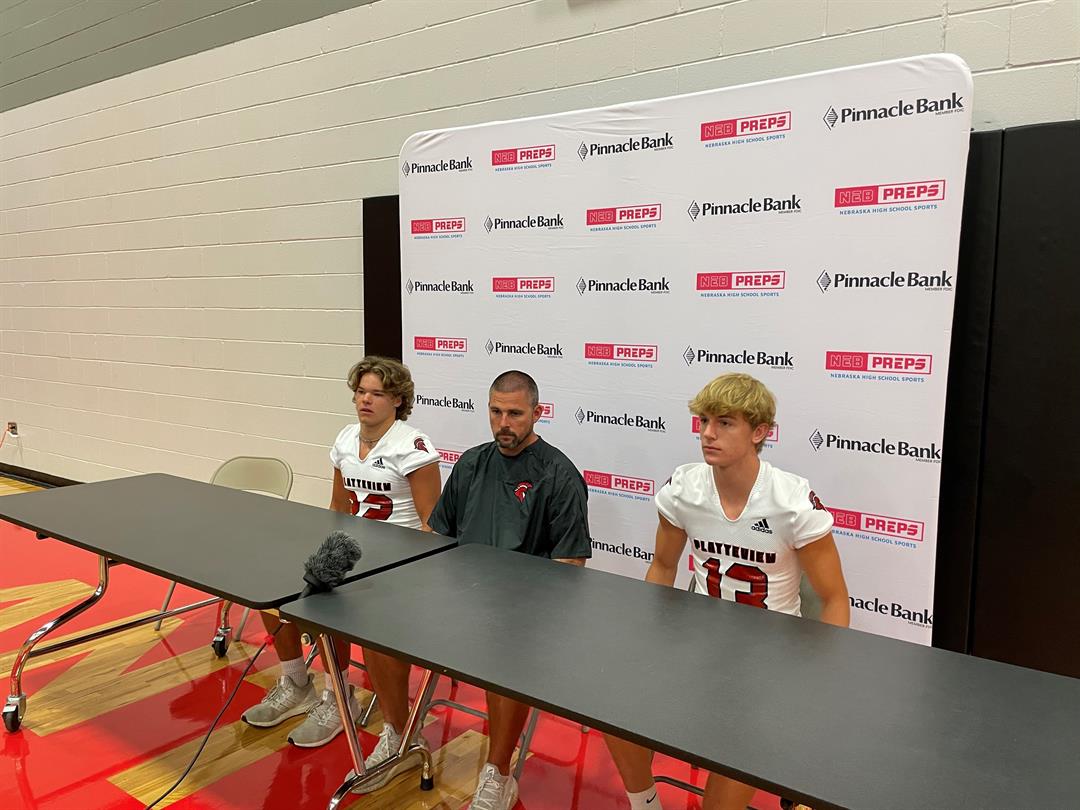 McLaughlin loves the weapons at his disposal on the offensive side at the ball and said it's going to be tough to spread the ball around to everyone. But it should make for an explosive Trojans offense in 2022. 
"This is easily, in 15 years, the best group of skill guys we've ever had," McLaughlin said. "We've got dudes at the skill positions."
Having so many offensive options is a good problem to have, and the depth is necessary over the course of a season when injuries can stack up in a hurry. Especially against a grueling schedule. The Trojans play at Class B runner-up Aurora, but luckily draw Omaha Roncalli and Ashland-Greenwood at home.
The rest of the schedule although not easy, is manageable for Platteview and it should be set up to have a success in 2022. And for seniors Kuhl and Wichman, it's now or never. 
"This year is really important to us, especially since it's our last year," Kuhl said. Kuhl added that the team is "super motivated" to get back to the playoffs for the first time in over a decade and that its "pretty personal" to himself and the other seniors. 
"Coming up short last year was really disappointing," Wichman said. "So, this year, our senior year we want to make it right." 
Platteview heads south to play Falls City on Aug. 26 for week one.