News
Brothers show calves from their own cow-calf pairs
Plattsmouth, Weeping Water join Conestoga with FFA programs joining Otoe County beef show
Monday, August 1st 2022, 3:45 PM CDT
SYRACUSE – The senior showman at the Otoe County Fair's 4-H beef show is partnering with his 12-year-old brother on a cattle operation.
Will and Jake Janssen bought seven cow-calf pairs last summer and showed their first calves at the fair this  year.
Janssen: "Mom and dad helped me a lot. It's just a lot of work, a lot of hours, but it's worth it."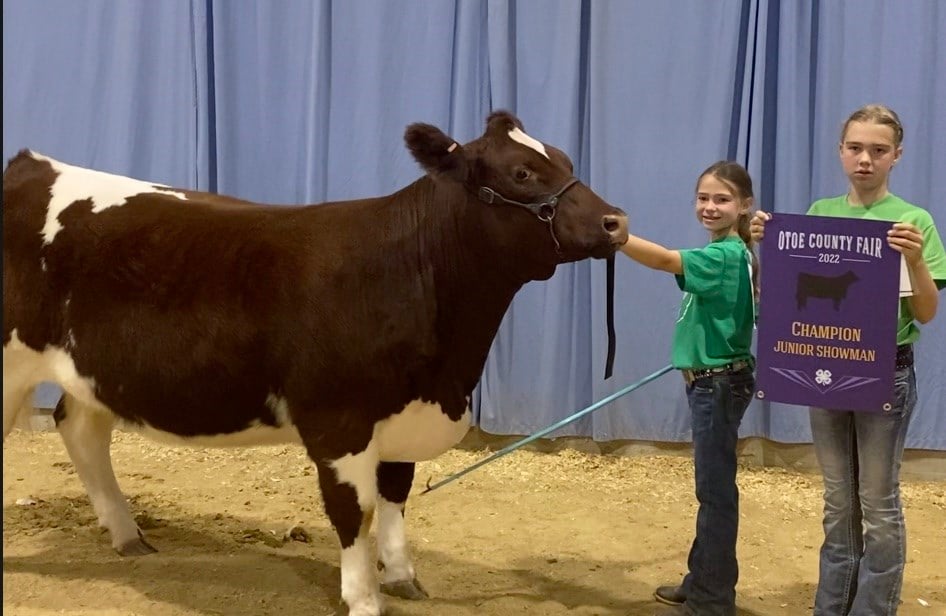 Will Janssen, 15, of Syracuse showed a crossbred market steer in showmanship.
Janssen: "I think he liked how I set him up without using the show stick a lot. I just walked him right into the set up and if he started backing away, I never tried to hit his back legs. I just walked him again and set him right back up."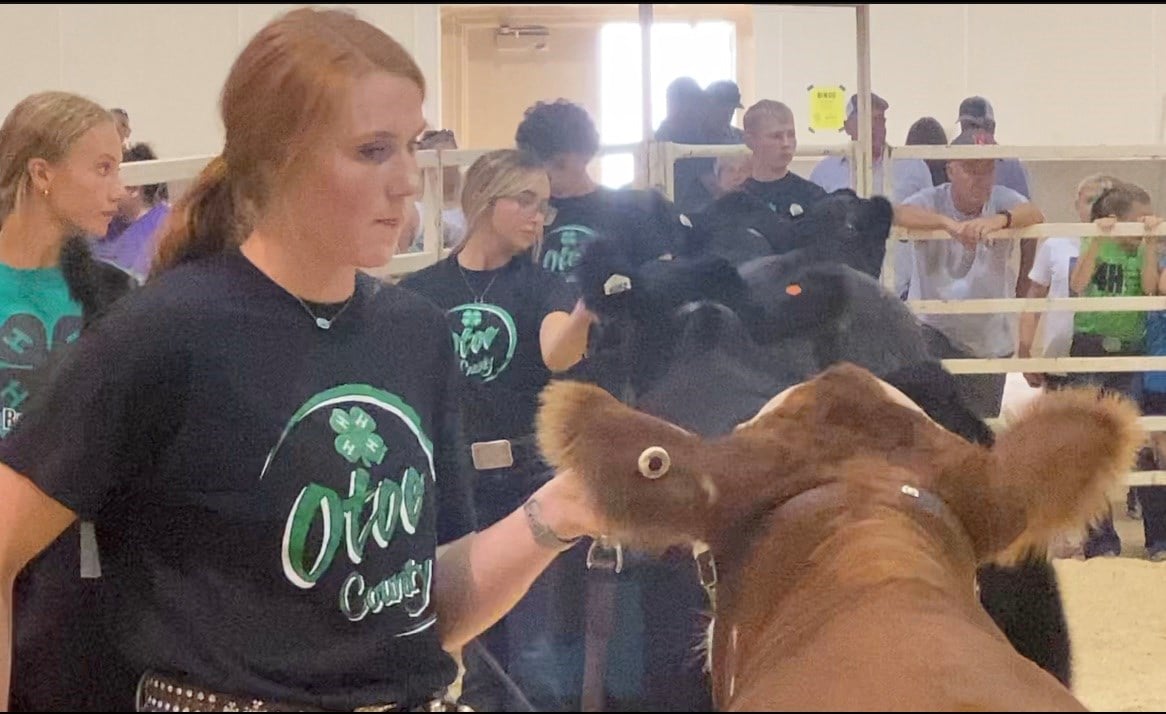 Jeremiah Lubben, a Plattsmouth High School graduate, was the champion FFA showman.
Lubben: "You've got to have fun with it. It's not necessarily about winning it. You just have to start by working with your animals and having a good time."
The Champion FFA market steer show by Reese Stubbendick. Lubben showed the reserve steer and the champion FFA breeding beef.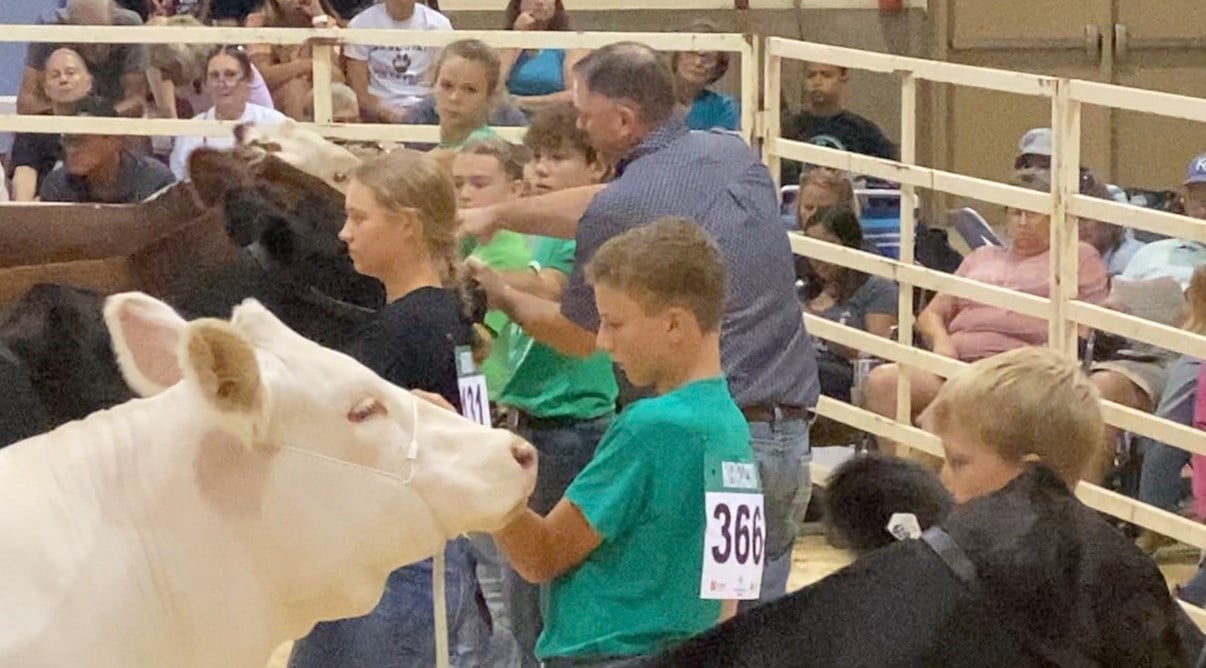 Nicole Mowry FFA instructor at Syracuse said the 16 in FFA showmanship this year is up from previous years.
Mowry: "The numbers in Cass County for FFA programs are starting to rise, but previously  it was only Conestoga. After Conestoga, Plattsmouth has joined and now Weeping Water has joined this year too."
Mowry was teaching at Plattsmouth when the FFA program joined the fair show at Otoe County.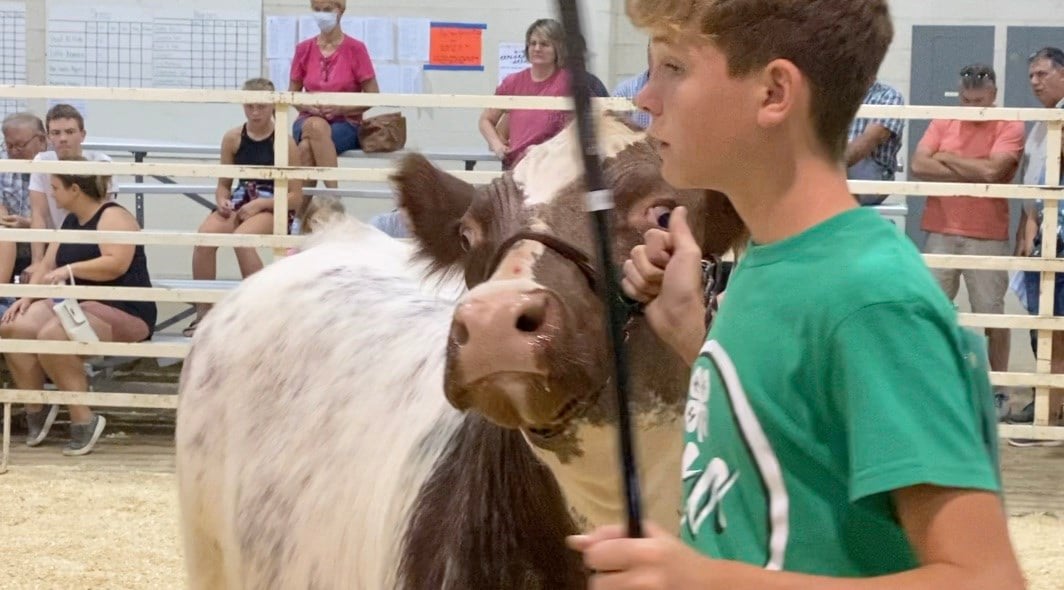 She said the students look forward to the competition.
Mowry: "When I go on my visits I let the students know our numbers are increasing and they are like that's good."
In the 4-H show, Tristan Sisco showed the champion breeding heifer and Kadyn Sisco showed the reserve champion.
 Hayden Berner showed the champion market steer and the Otoe County supreme market beef.
Follow this link for Otoe County Fair livestock show results