News
NC welcomes officer, firefighter
City administrator notes escalating costs of natural gas
Tuesday, July 19th 2022, 3:56 PM CDT
NEBRASKA CITY - Police Chief David Lacy introduced new police officer Michael Odom of North Carolina, where he gained 12 years experience in law enforcement.
He said due to reciprocity rules, Odom will not have to attend law enforcement training in Nebraska before joining the police force.
Lacy: "We'll get him on the street. He comes with  a lot experience. He's been an FRO officer, a detective, a sergeant and think he worked a problematic organization, if you had some issues."
He said the best news is that his wife is formerly of Nebraska City.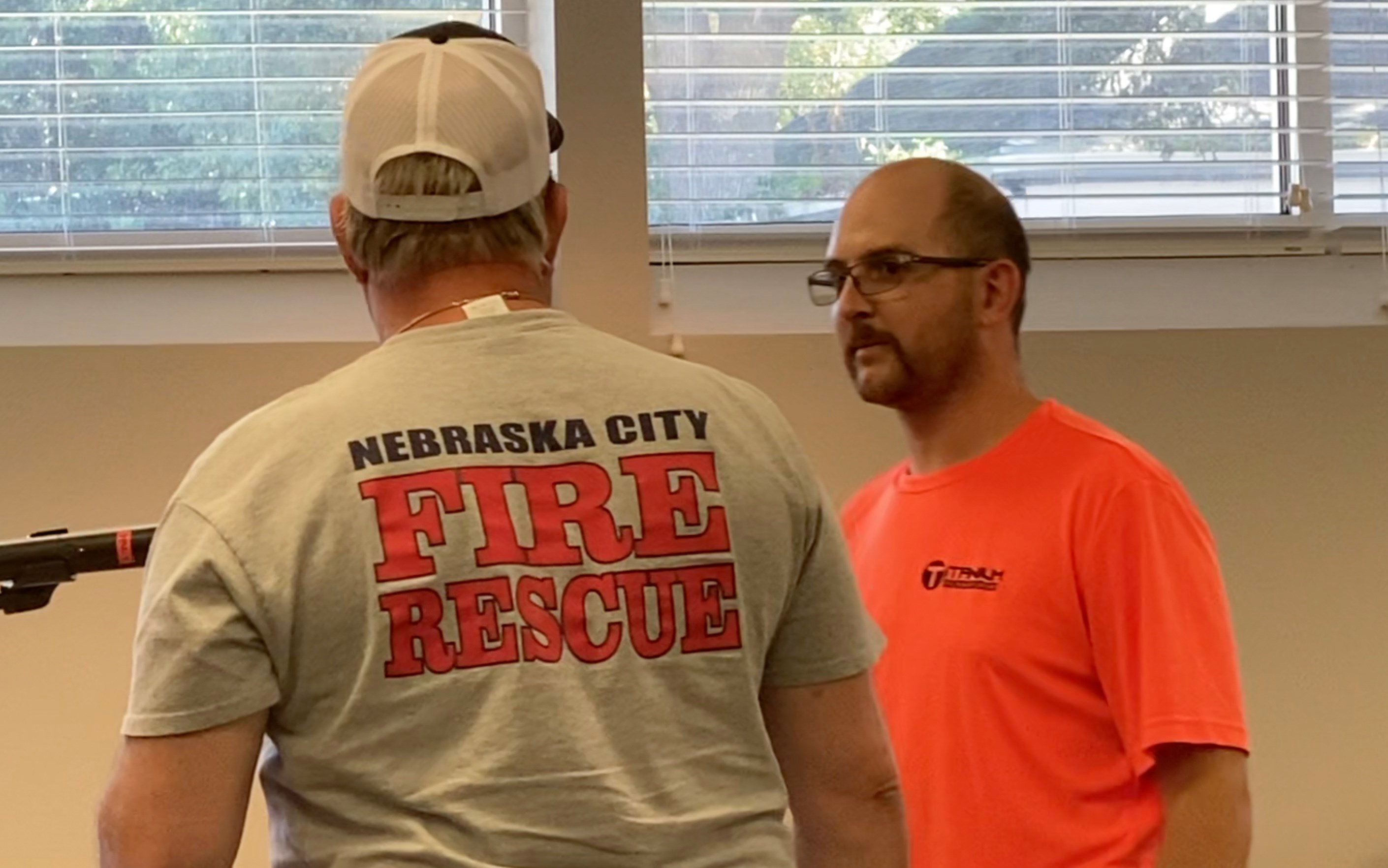 Fire Chief Rob Schreiner introduced firefighter Christopher Walker, who has been a firefighter since 2015.
In other action, City Administrator Lou Leone noted that the utilities' financial report shows stark differences in utility costs over last year.
He said electrical costs are down compared to last year, but natural gas is up.
Leone: "Likewise, gas is high this year. So, last year they spent $1.75 million or $1.8 million and so far year-to-date they are at $3 million, which is an overage of $1.2, so 68 percent the other way. Even despite this they are doing well for the year."
Jim Kuhn announced that the renovated stage and kitchen will not be ready for the Veterans' Day opening of the Veterans Memorial Building in Nebraska  City. He said those are expected in 2023.