News
4-Hers rollin' in the dough with cherry pie auction
53 pies bring in $25,000
SIDNEY – Ellie Ward didn't reveal her recipe for the grand prize cherry pie at this year's Fremont County Fair, but admitted the trick is in the butter.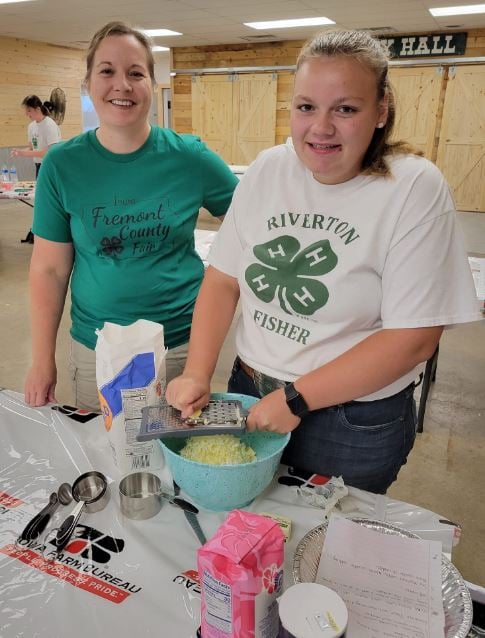 14-year-old Ward and reserve champion Keyena Haggerty of the Riverside Rockets were among 53 4-Hers who made pies from scratch at the fairgrounds. After they were baked, the pies were sold Saturday at auction to raise money for a 4-H trip to Washington, D.C.
Organizer Barb Pierce of Sidney said the 4-Hers can use any recipe they like and can benefit from expert assistance.
 Pierce: "We have several helpers who have a wealth of knowledge that help the kids. It's a learning experience and we want it to be a good experience for them. They feel that there is pressure on, but really there is not."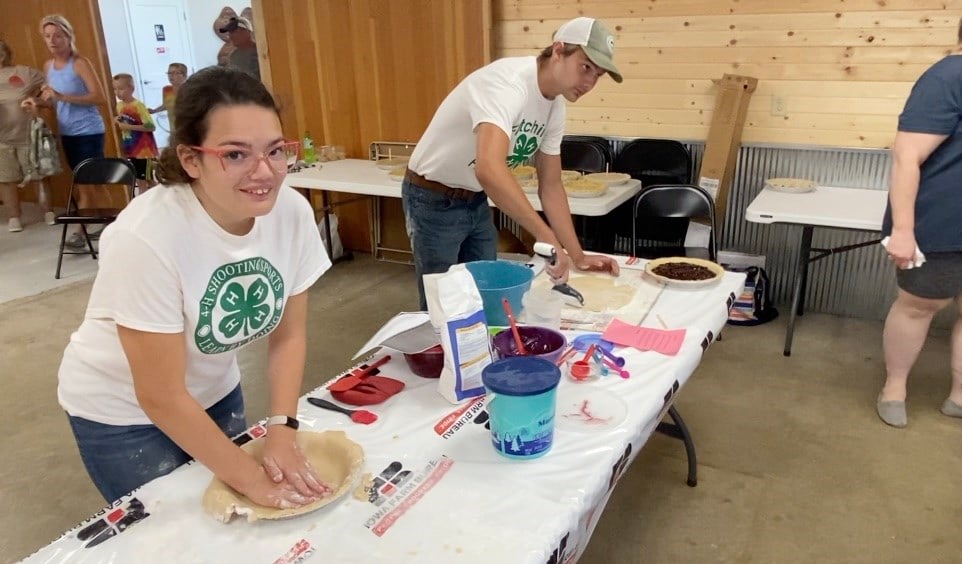 Ward of the Riverton Fisher 4-H Club made her pie with a lattice top for a checkerboard look. She said the dough is key.
Ward: "You've got be sure your butter is not too thick so it's flakier."
She described the hardest part.
Ward: "Probably putting the butter in it, making it right because I grated it instead of cubing it."
The champion and reserve champion pies brought $425 each at the auction and the total funds raised were $25,000. Last year's pie is still the record holder for sale bid.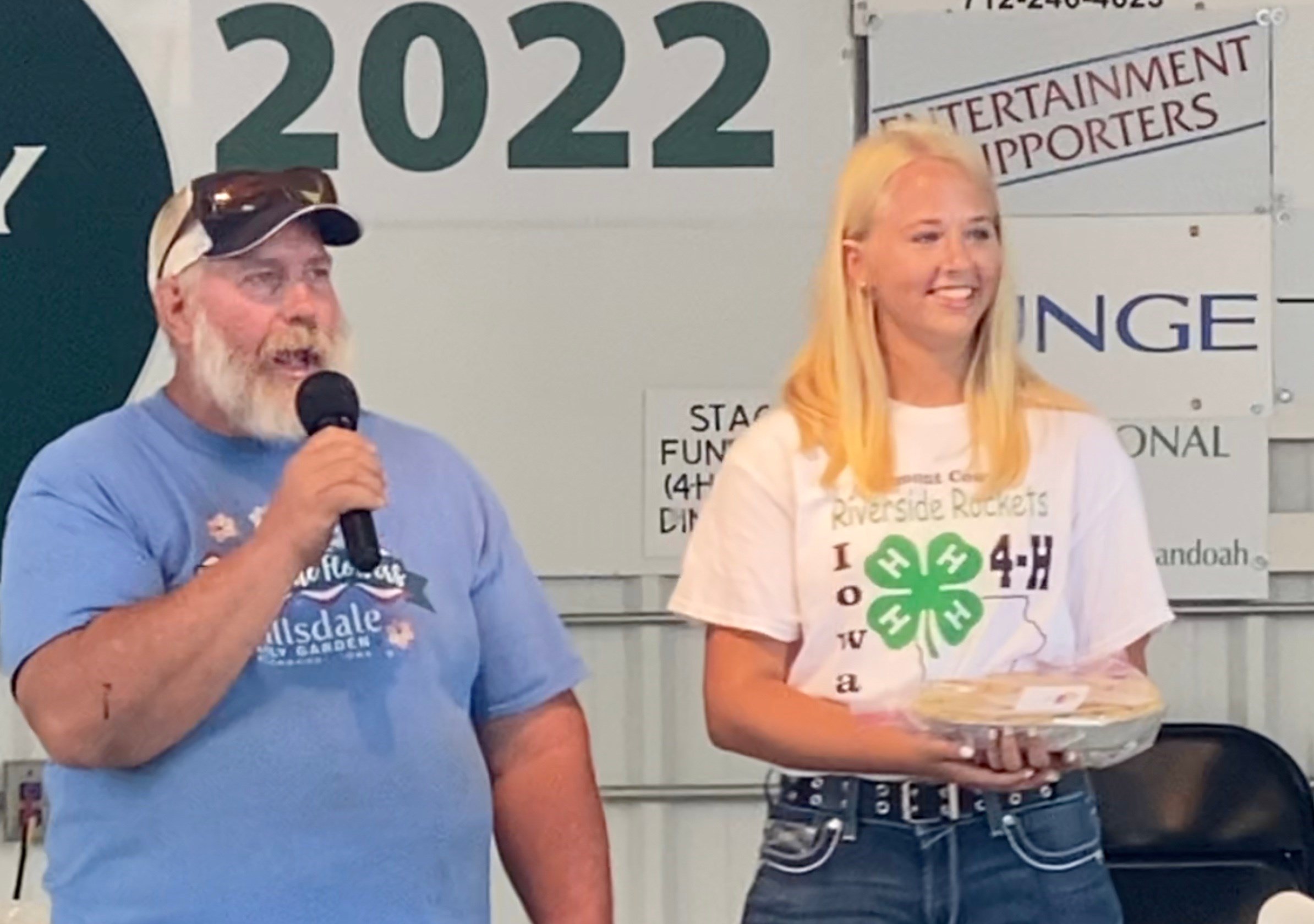 Pierce: "I would say the record was last year. The grand champion, if I'm not mistaken was $3,000, but that was, I think – not that it wasn't a good pie – but it had been a while since we had one because of COVID.
It was a good time to get back selling pies."
The fair will celebrate its 60th year of the pie contest next year and is assembling a list of all champions.