News
Janky to Swanky tests Otoe County crafters
New event for fair's open class competitors
Monday, July 11th 2022, 2:13 PM CDT
SYRACUSE -  After following the Janky to Swanky challenge on social media, Jody Wichman mentioned it to her friend Sheryln Damme and both women went to the Otoe County Ag Society about making it a fair event for open class competitors.
They invited residents to bring their janky items to the fairgrounds to be exchanged and transformed into swanky items for display at the fair.
Wichman said the sky is the limit on janky items brought to the competition.
Wichman: "You can bring anything that you feel should be repurposed and made into something nice. Maybe you have something laying around the house that you no longer want, so really, we have no idea what's going to show up."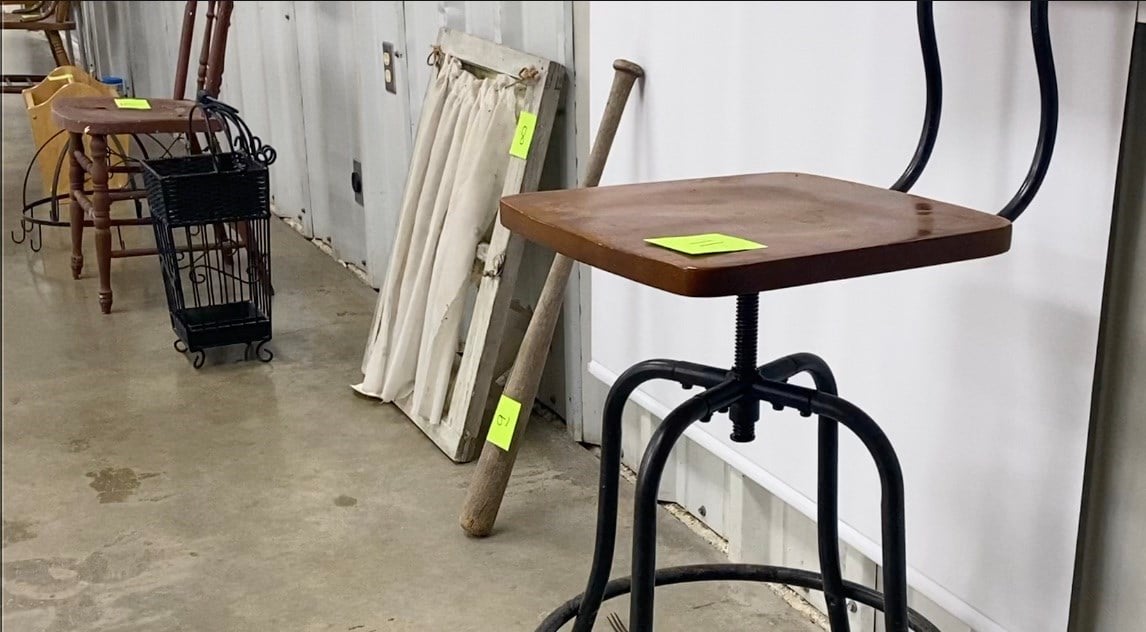 Damme said the craft show judges will assess the Janky to Swanky items based on a criteria of  keeping within budget, overall appearance, originality, functionality and required paperwork.
Damme: "I think it'll generate some more interest in the county and have people come for something new to look at and be involved in."
The paperwork includes a before photo and description of the swankification process.
Wichman: "A brief description of what was done to repurpose the item and how it functions after it has been repurposed and also how they used the maximum $20 budget to repurpose it. They don't have to use the whole $20. They can use stuff they have at home, but they can put in up to $20."
The champion and reserve champion will each receive $20.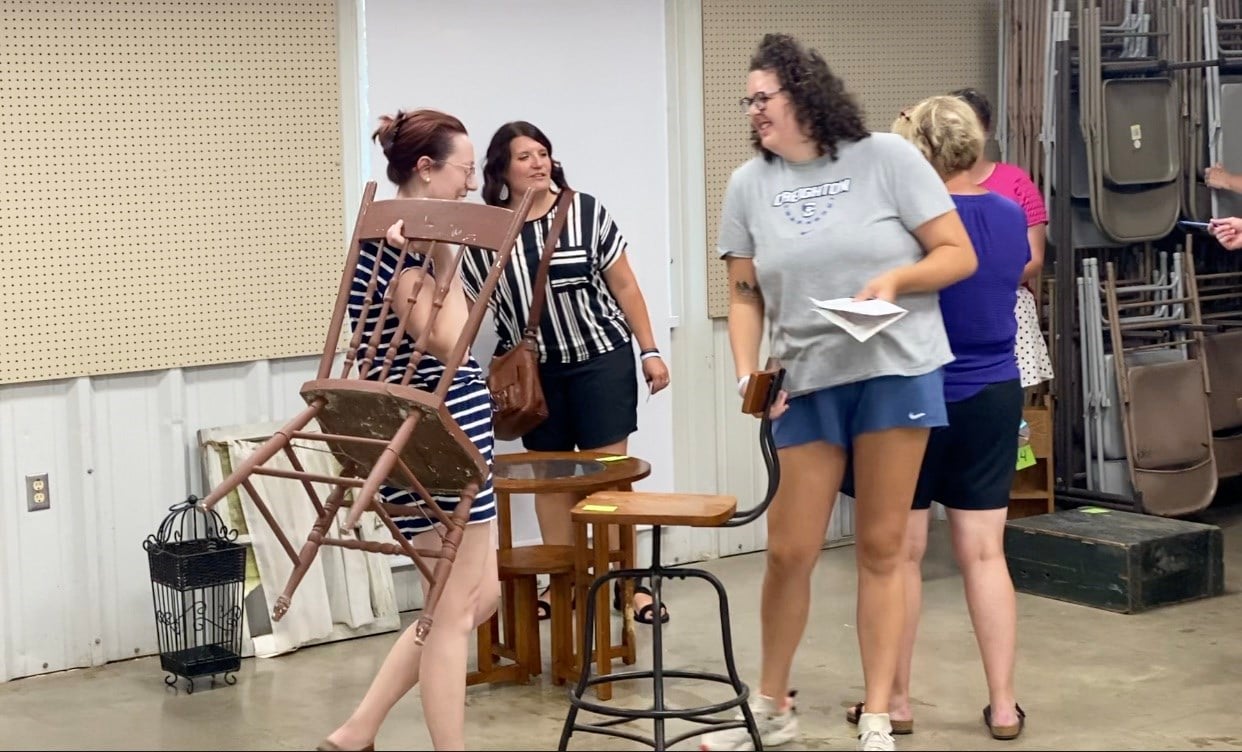 Eric Florea of Palmyra will be bringing a chalk board table back to his crafty wife and  Jessica Lafollette of Syracuse drew for an old baseball bat.
Lafollette: "I kind of contemplated changing it, you know, trading it out with the box, but I think I'm going to stick with it, just to try and do it.
I looks to start Janky, so maybe … the more janky it looks …
Lafollette: "It could be a big transformation. I'm on … okay, here we go."
 A janky CD clock and cabinet was switched for the mystery box.
Wichman: "We have a bunch of creative people in Otoe County, so I think this is going to be exciting."