News
Plattsmouth man killed in collision north of town
Rural Plattsmouth teenager transported to hospital for evaluation
Thursday, June 23rd 2022, 4:46 PM CDT
PLATTSMOUTH – Cass County authorities are investigating a fatal traffic accident Wednesday night north of Plattsmouth on Bay Road.
 Cass County Sheriff William Brueggemann reports that 61-year-old Robert W. Benoit, Jr. of rural Plattsmouth was eastbound in a 1998 Chevrolet pickup when he crossed the centerline. Miles  Poppleton, age 15, of rural Plattsmouth, was westbound in a 2011 Jeep Wrangler.
The sheriff told Cassgram that Poppleton attempted to take evasive action, but the two vehicles struck head-on.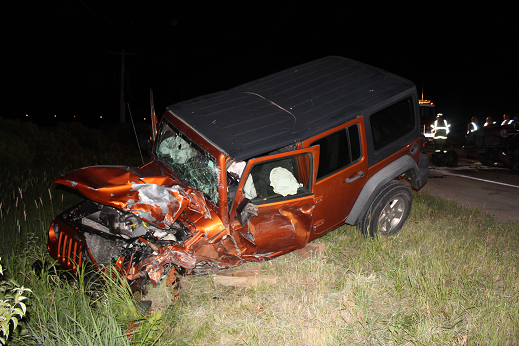 Benoit was pronounced dead at the scene. Poppleton was transported by Plattsmouth EMS to Nebraska Medical Center in Omaha for evaluation.
Cassgram reports that two Plattsmouth Fire and EMS provided extrication.