News
Local communities join forces to raise funds for fallen teacher
Things have been difficult for the Reiman's since Kade's passing, but the love from area communities has made the healing process easier.
Wednesday, June 15th 2022, 9:02 AM CDT
WEEPING WATER - The Auburn and Louisville/Weeping Water junior and senior legion baseball teams got together Tuesday night on the diamond, but the action on the field played second fiddle to the bigger cause the games represented.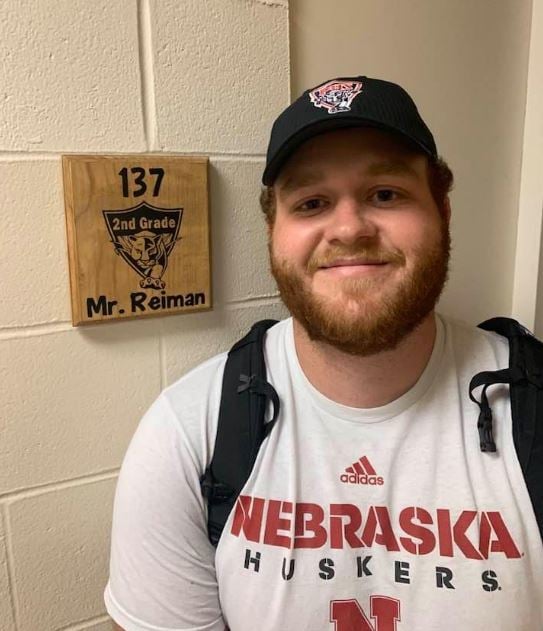 A solid crowd gathered on a steamy evening with temperatures in the upper-90s in Weeping Water to take in the pair of baseball games and raise money in the process for the Kade Reiman Memorial Scholarship. Reiman, an Auburn grad and elementary school teacher, tragically passed away in a hunting accident at the age of 23 in Nov. 2021.
Adam DeMike was the driving force behind getting the scholarship started, and through a variety of fundraisers, was able to compile $1,400 dollars to be awarded to two seniors. Carter Mogensen and Hunter Mortimer were the first two recipients of the scholarship, each getting $600. 
The remaining $200 will be utilized to help pay registration fees for youth sports for families who may not be able to afford them.
At Tuesday's fundraiser, admission was $5, and spectators were treated to hamburgers, hot dogs and smoked pork chops. The concession stand prices were listed as "suggested prices", with free-will donations being accepted.
By the nights end, $2,000 was raised according to DeMike. $1,000 will go to the scholarship with the other half going to support the Louisville/Weeping Water legion program. 
On the field along each baseline, "Kade" was written in chalk with a heart next to it. Stickers and decals were also being passed out for whoever wanted one. The stickers came in red or black and read "Love Like Kade" with a baseball representing the "O" in love. 
Kade loved baseball and was an assistant coach last season for Weeping Water. Local towns have continued to use the sport to remember him and allow his memory to live on with fundraising events.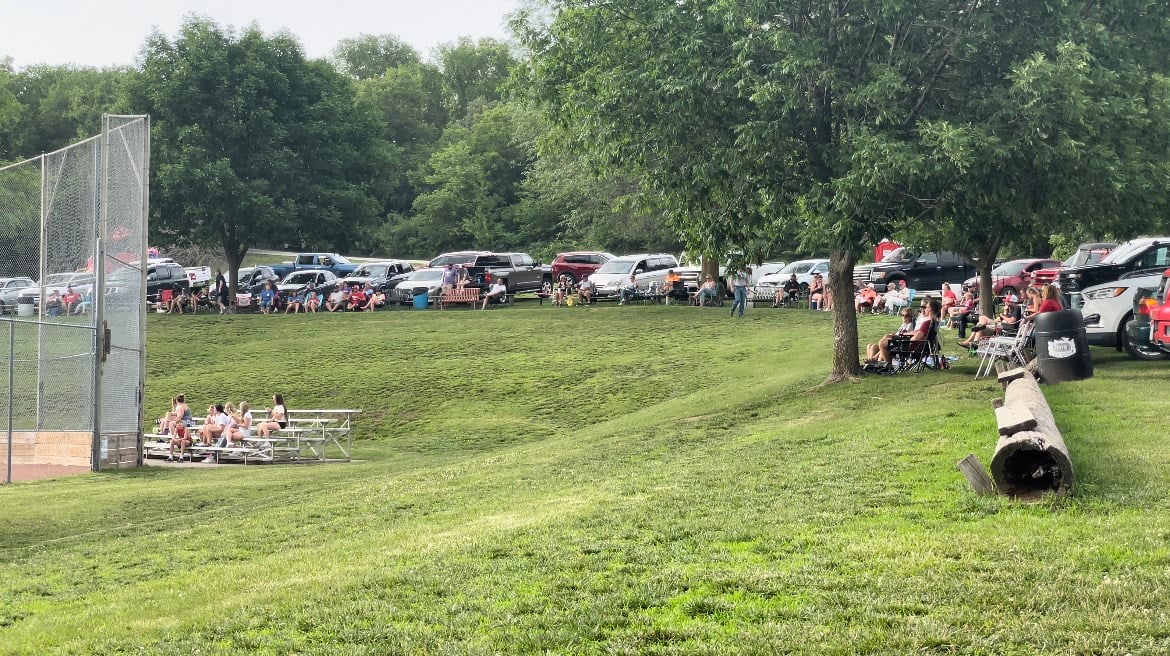 Kevin Reiman and his wife Deb shared just how much the love and support the family has received from the local communities has meant to them
"The four communities Auburn, Weeping Water, Palmyra and Elmwood-Murdock have just been so supportive of us," an emotional Kevin Reiman said. "They've wrapped their arms around us, and I don't think we can thank them enough."
"We're just so thankful for all of the communities that he's been a part of that have also welcomed us in as well," Deb Reiman said. 
This past Sunday, a triangular tournament was held between the Auburn, Bennet/Palmyra and Elmwood-Murdock/Nehawka legion teams to raise funds for a stipend in Kade's memory to help first-year teachers purchase classroom supplies. Through donations and t-shirt sales at the tournament, about $2,700 was raised.
"We wanted to do something to help teachers out," Kevin said. "Those communities have really helped us out."
Deb said that she spent "over $500" to help Kade get supplies and decorations for his classroom and joked that she had to because he was a "broke college student."
The continued community support for the Reiman's is part of what made Kade so proud of where he came from and why he always wanted to be a teacher in a small town.
"In a lot of ways, we got to see the lives that Kade touched," Kevin said of the outpouring community support. "You know as a parent you don't realize it, but for the short time he was here he made such a huge impact, and I think that's reflected in the support and love we have received from those communities."