News
Nemaha County Future Fund awards impact grants
Julian, Brownville, Nemaha and Auburn accepts grants
Wednesday, May 18th 2022, 9:00 AM CDT
AUBURN – The Nemaha County Future Fund awarded impact grants to Julian, Brownville, Nemaha and Auburn.
Julian Preservation Committee: $240
Joe Epler, Janis Grimes, Beth Kernes-Krause and Ralph Krause accepted a check for $240 on behalf of the Julian Preservation Committee. The funds will be used to cover the cost of adding new tables to the village's community building. The new tables are part of an ongoing effort to renovate the space, which was originally constructed in 1993. The community building is used regularly to conduct village business and host social gatherings.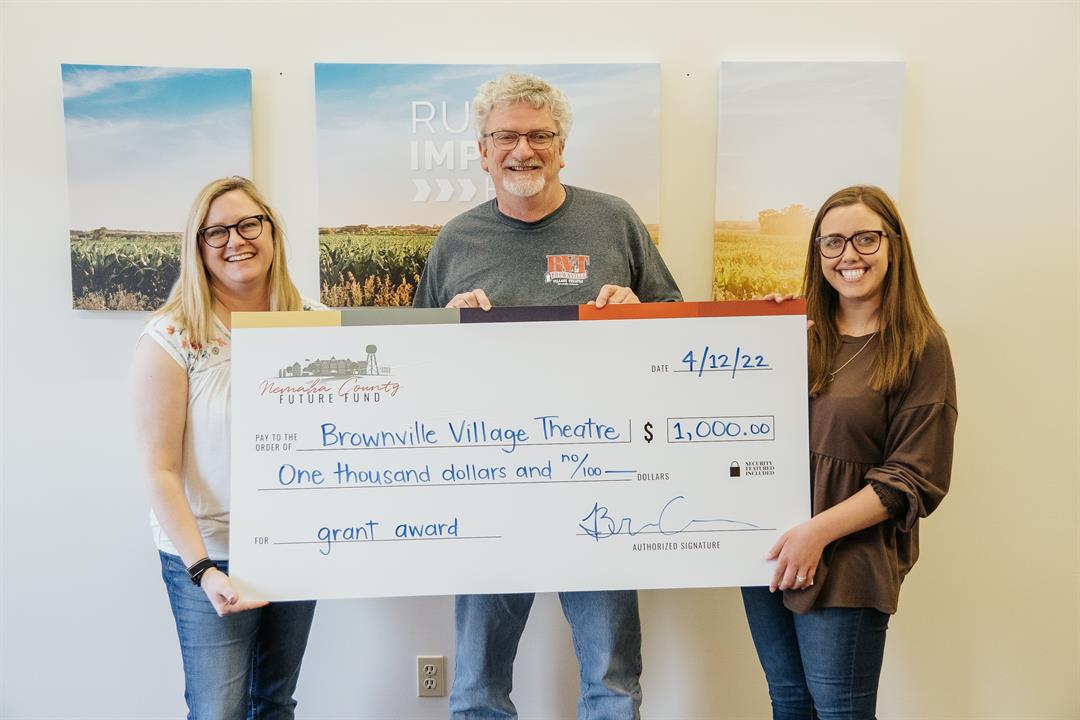 Brownville Village Theatre: $1,000
Chuck and Emily Hummel accepted a check for $1,000 on behalf of the Brownville Village Theatre. The funds will help cover the cost of installing new carpet squares. The upgrade is both aesthetic and functional, as it will bring uniformity to the theater's floor, while making it easier to clean. The Brownville Village Theatre draws more than 3,000 guests annually through artistic performances, workshops and events.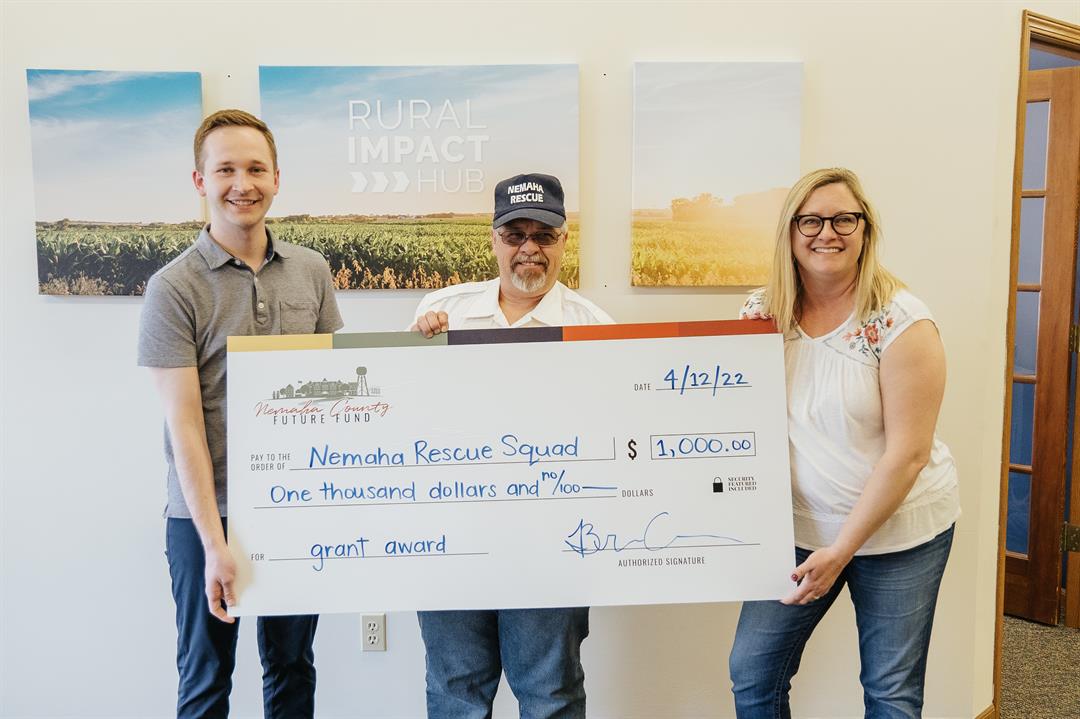 Nemaha Rescue Squad: $1,000
John Montanelli accepted a check for $1,000 on behalf of the Nemaha Rescue Squad. From Brownville to Cooper Nuclear Station to Indian Cave State Park, the Nemaha Rescue Squad services approximately 96 square miles in southeast Nebraska. The funds will help cover a small portion of the costly service contracts that provide preventative maintenance for first response technology.
Nemaha Valley Museum: $600
The Nemaha Valley Museum was awarded $600. The funds will help cover the cost of two large custom canvas print displays for the museum's front windows. The display installation marks the end of a long restoration process after the windows were damaged in a severe wind storm last year. The canvases are designed to celebrate Auburn's heritage, and will be installed in advance of the town's 140th birthday celebration in May.