News
Herbster trumpets finale to Arbor Day Parade
Governor candidates among 11 political entries for parade
Saturday, April 30th 2022, 6:46 PM CDT
NEBRASKA CITY  - Charles Herbster trumpeted a grand finale at Saturday's Arbor Day parade that included his fellow Republican candidates for governor Brent Lindstrom and  Jim Pillen.
Herbster offered gratitude for rain that delayed the Save America Rally in Greenwood until Sunday and waived on the  "Keep America Great" elephant on a flatbed truck.
Herbster's parade exhibit was a late-entry and not on the list for judging, but few entries better caught the crowd's attention and awe.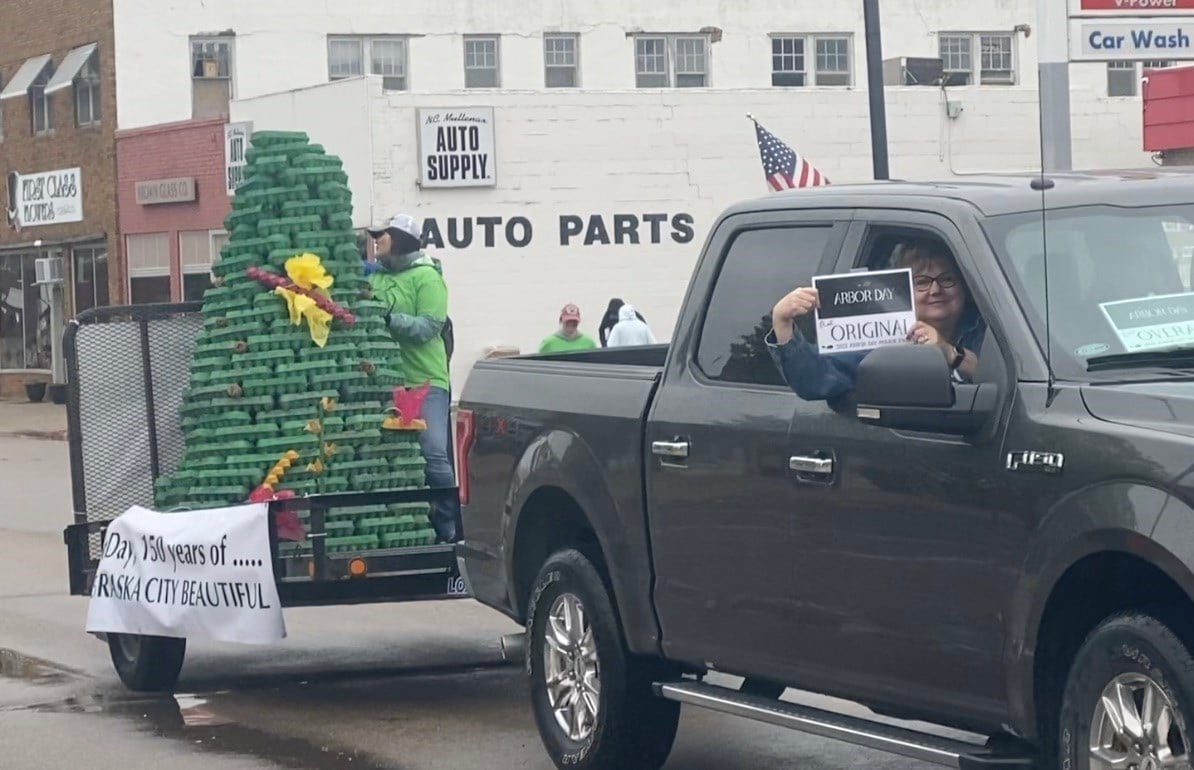 Keep Nebraska City Beautiful brought home the awards.

The local organization won the best overall float and its tree that was  made from re-purposed egg cartons highlighted the most original float.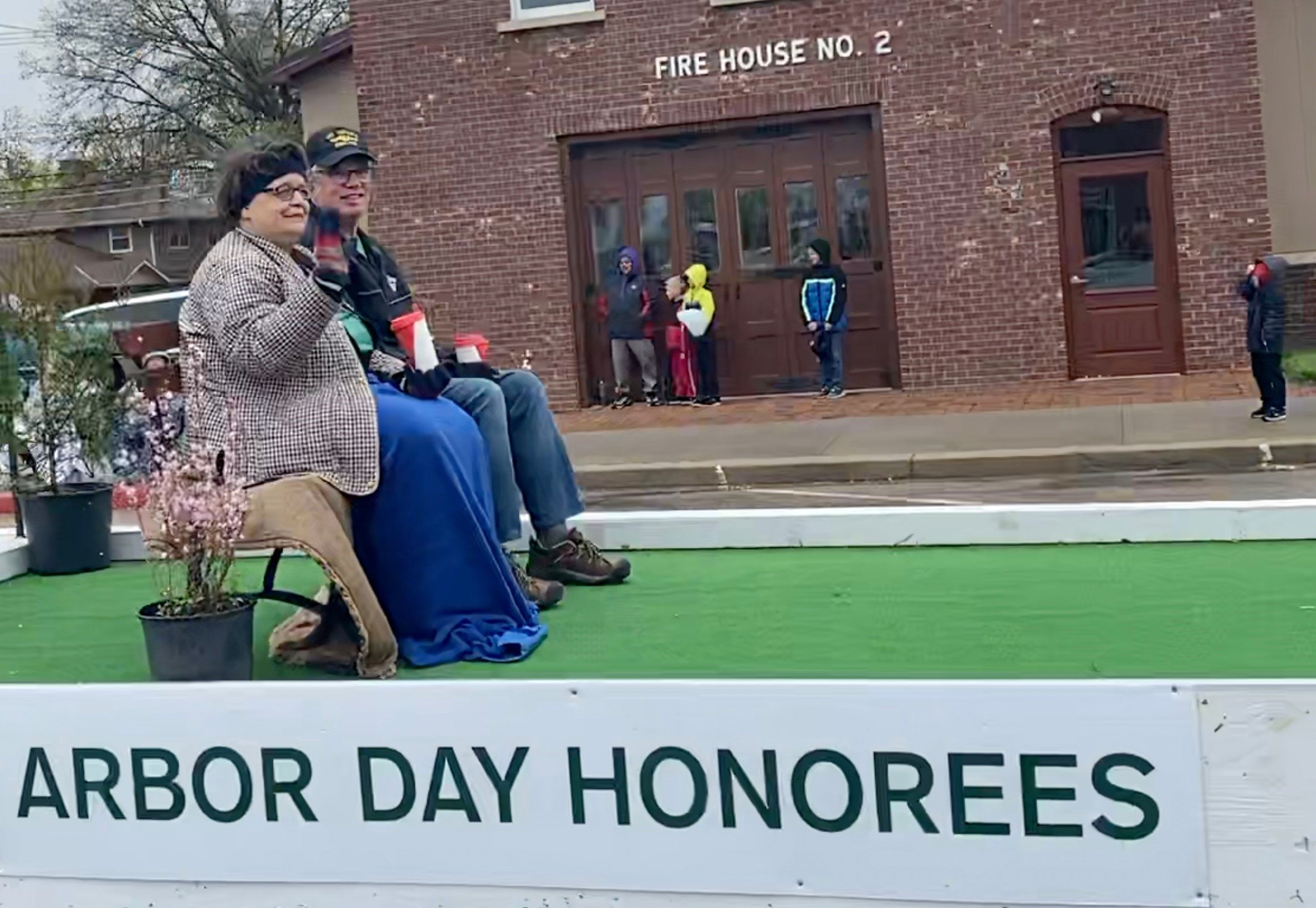 Arbor Bank had the best commercial float and the Arbor Day honorees Dean and Keith Thomson had the best use of theme.
Nebraska City high school and middle school bands played.
Other political entries were from school board candidates Stacie Higgins, Brent Shanholtz, Rob Elson and Stephen Luther, as well as street commissioner candidates Graham Swanson, Kurt Curtis and Joe Chaney.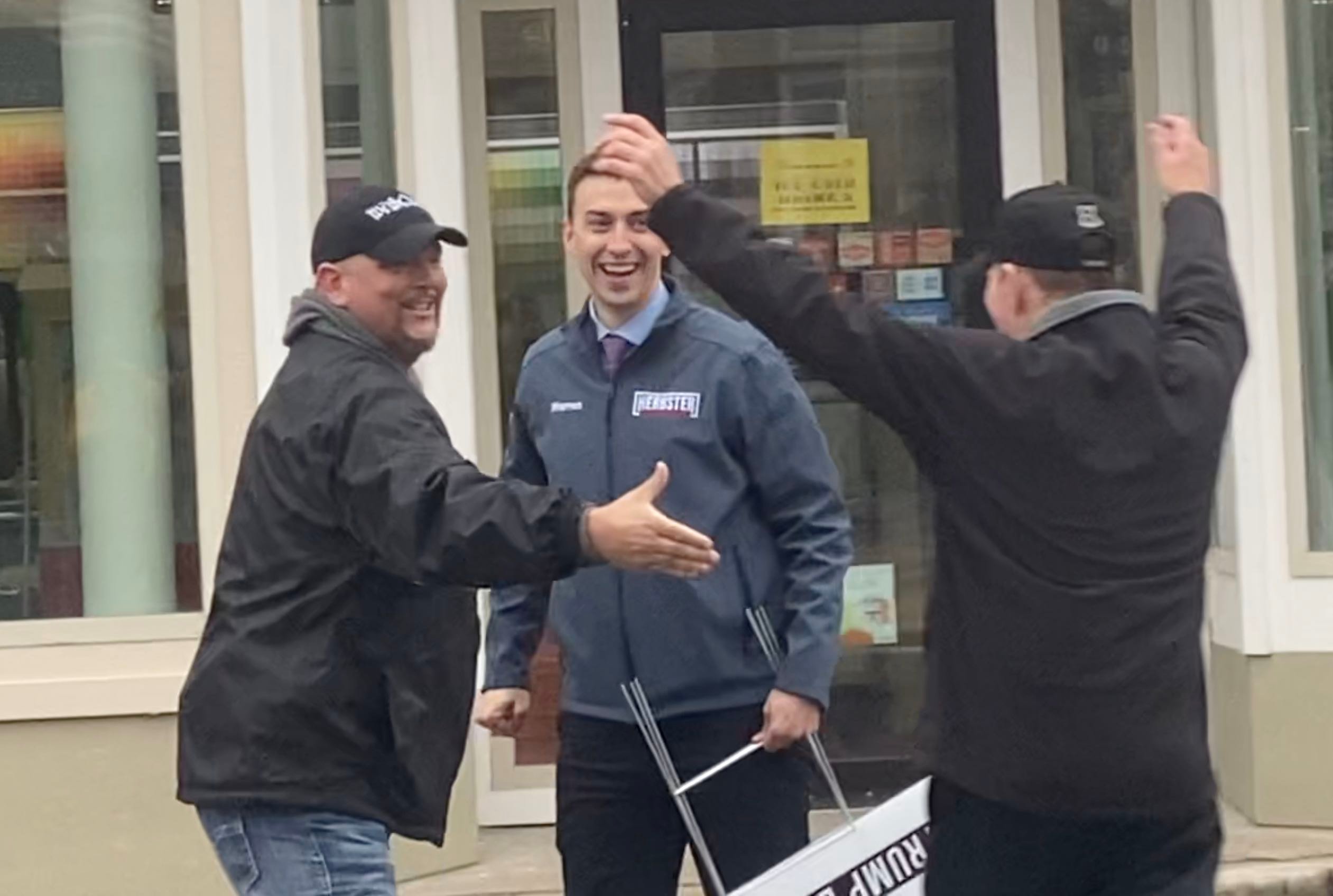 Gubernatorial candidate Charles Herbster greets Nebraska Secretary of State candidate Rex Schroder along the parade route
Republican Governor Candidate Michael Connely and Republican Secretary of State candidate Rex Schroder offered their opinions regarding recent allegations of misconduct  against Herbster.
They said the allegations are suspiciously timed ahead of the May primary. Schroder said he will vote for Connely for governor, but believes Herbster in his denial of the misconduct.
County commissioner candidate Dan Giittinger was also in the parade, which was led by the Boy Scouts and color guard.