News
F1 Tornado confirmed at Unadilla
EMA describes short-lived tornado from April 12 storm front
UNADILLA – Dan Crownover of the Unadilla Village Board reports an F1 tornado in the village just after 9 p.m. on Tuesday.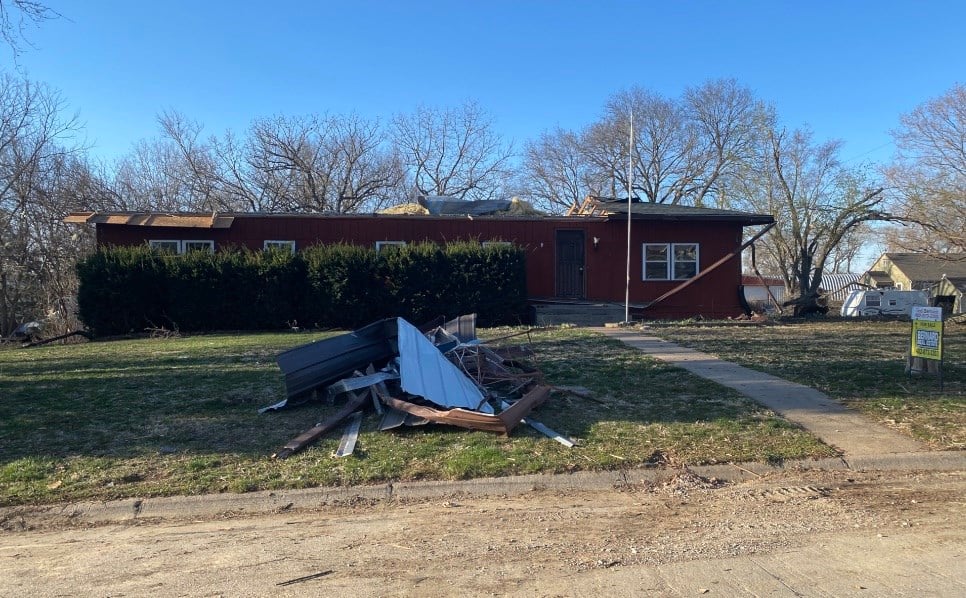 Gregg Goebel of Otoe County Emergency Management described it as short-lived, F1 tornado, which is  listed on the Fujita Scale with winds estimated from 73 to 112 mph.
Goebel: "When I arrived one of the houses had lost its entire roof. It was laid over into the street and there was a lot of tree damage, but we were uncertain of the power lines, whether they were down or not, so we kind of stayed away from that."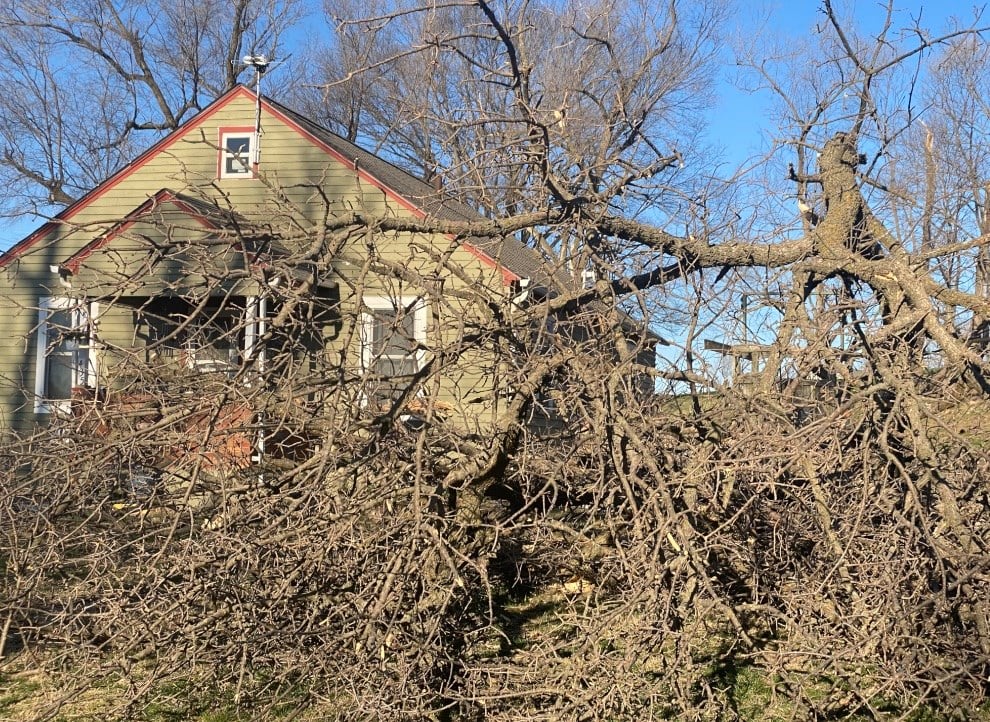 A second house lost a small section of metal roofing and siding. A camping trailer was rolled onto its top.
The National Weather Service conducted an assessment Wednesday and confirmed it was an F1 tornado.
Although insulation from the roof was blown in a single direction, up to a mile away to roads H and 22 east of the village, investigators say the debris was blown by straight-line winds independent of the tornado. An F-1 tornado was the initial source of damage and scattered trees and other debris in multiple directions as typical of rotating winds.
Goebel said the wind drove a branch into the side of a house.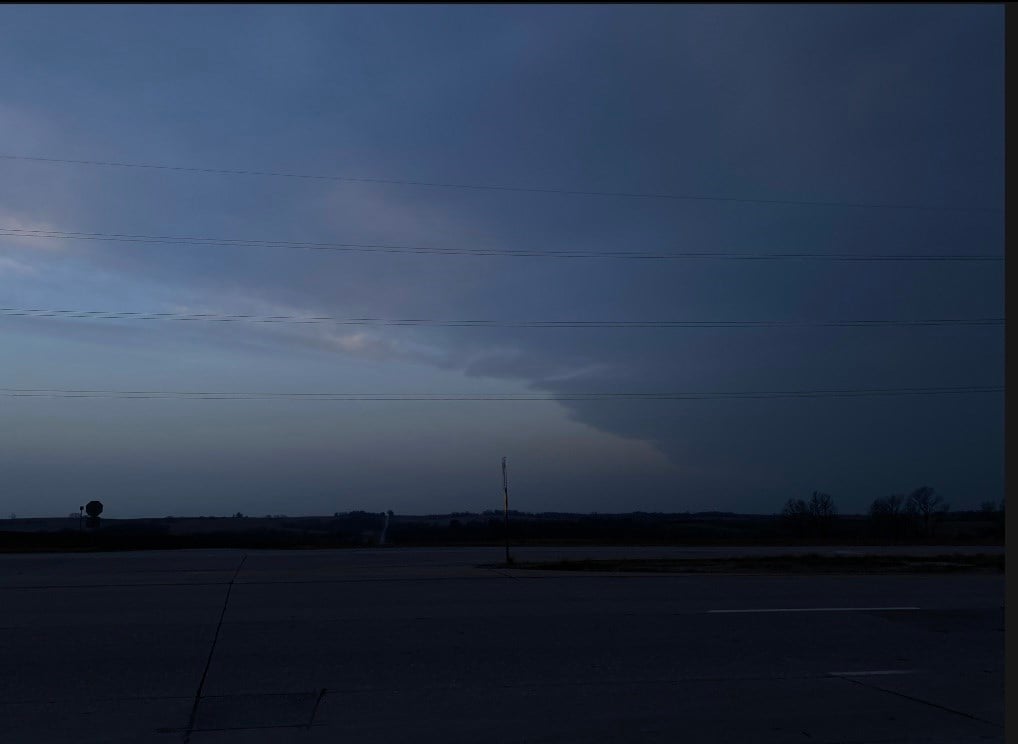 Goebel: "From what I could see from the ground because it was probably 20 to 25 foot up on the side, it looked like it was an impact, where it actually went in between two pieces of the siding. Usually when you see tree damage to a house. It looks like it has fallen. It scrapes siding off and damages a lot. There was very little damage to the impact point, so my assessment? Yeah, it was driven in by the wind."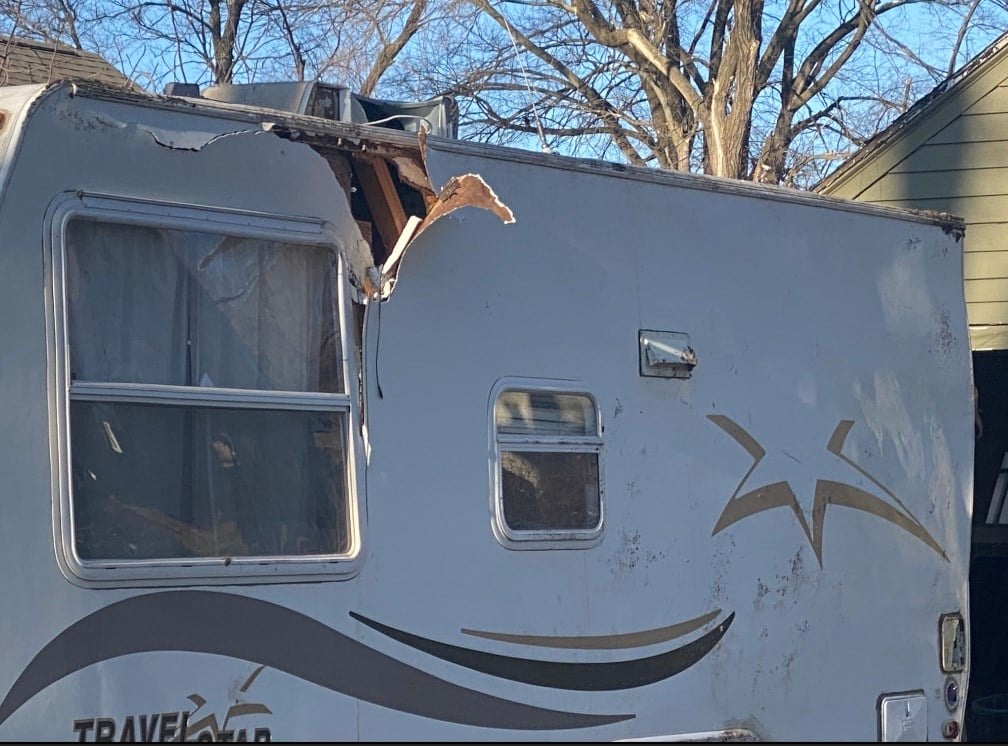 The National Weather Service issued two tornado warnings for Otoe County, beginning at 8:43 p.m., but neither included the Unadilla area specifically.
Goebel said no one was home at the house that lost its roof.