News
Sex ed standards motivate school board candidates
Incumbents highlight need to overcome school finance issues
Wednesday, March 9th 2022, 4:04 PM CST
NEBRASKA CITY – While incumbents Kent Blum and Stacie Higgins focused on school finance at the Hot Topics forum in Nebraska City, others told the packed room at the Morton-James Public Library they were motivated to run by recent curriculum issues.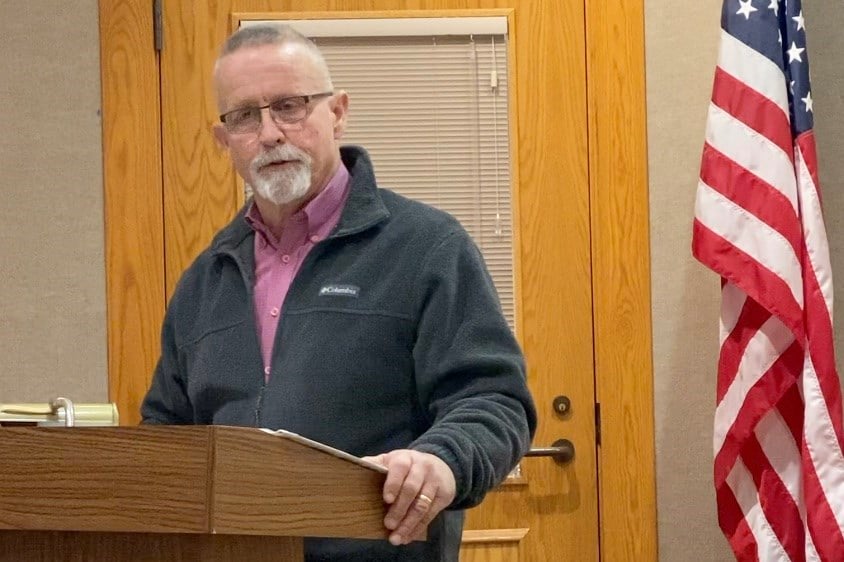 Rick Bennie, who operates a handyman business and farms at Nebraska City, says he is opposed to Critical Race Theory and health standards for education that normalize transgender lifestyles.
Bennie: "We asked our school board where they stood on these two issues and the reason I'm running is they wouldn't give us an answer as to where they stood, as a board or as individuals … I just think it was absolutely ridiculous that our elected officials wouldn't tell us where they stood."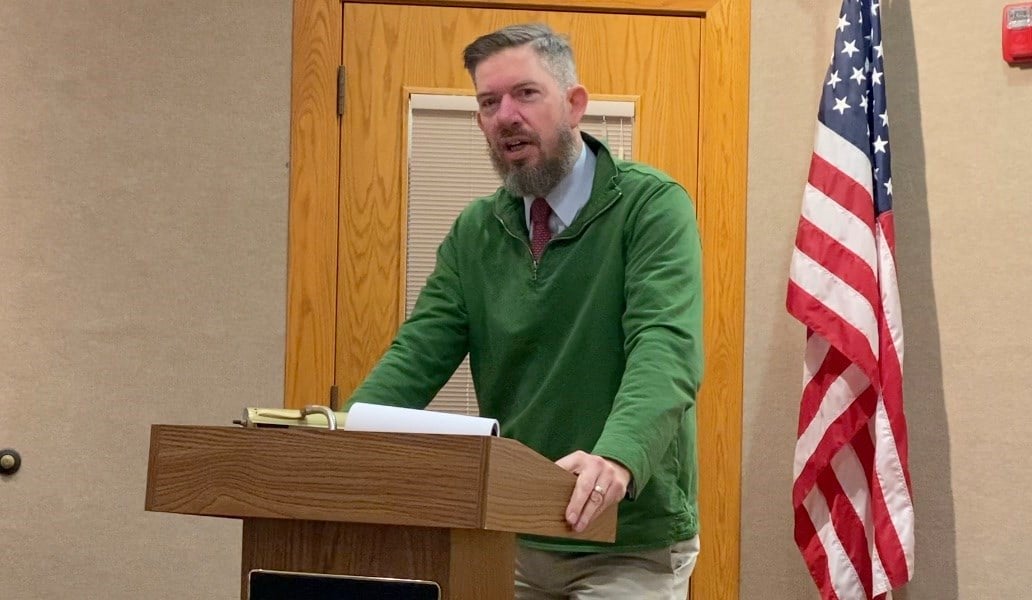 Christopher Ely, who served 20 years with the US Navy in the nuclear submarine field and is operations instructor at Cooper Nuclear Station, said he is also opposed to  the health standards.
Ely: "They tell lies about gender and orientation. They teach an anti-heteronormative view of the world. They  advocate access to what they call health services. They advocate Eastern mysticism. The second draft of  those rules removed abstinence."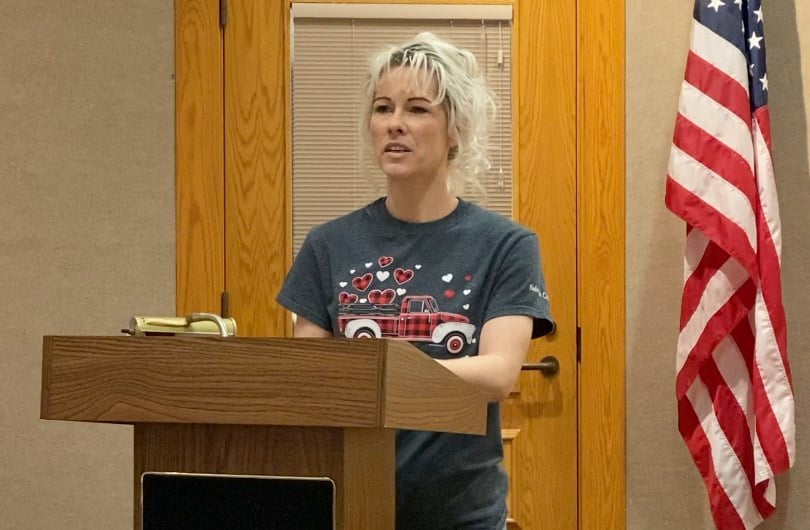 Melissa McClanahan, a daycare provider, has appeared before the State Board of Education in opposition to the formerly proposed health standards.
McClanahan: "It's not that they are pushing it on our local schools, but it doesn't mean it can't come to that, so it's important that we have school board members who are going to make sure that does not get into our schools."
She proposes transparency for the school board and open discussion with citizens.
McClanahan: "Every parent, grandparent, foster parent and guardian deserves to be heard and responded to. I believe the students' best interest should be top priority, but next in line should be the parents' voices."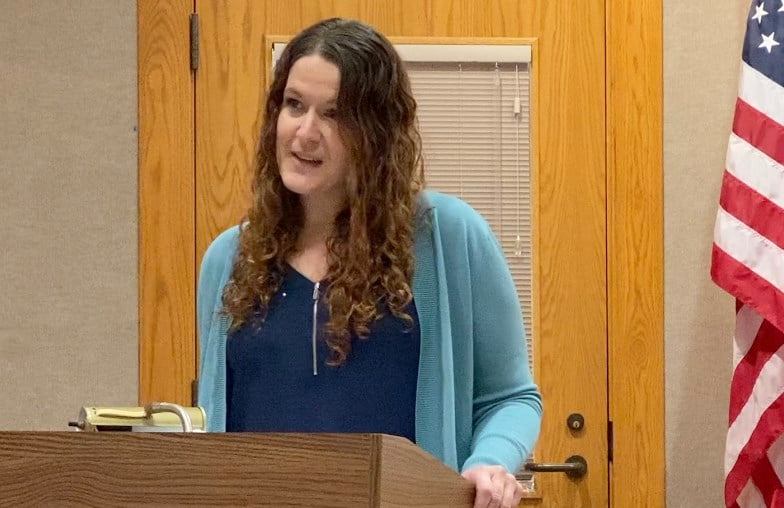 Wynee Benedict, a nurse and mother of a middle schooler,  promotes relationship-building between the school and community and said school board members should reflect the values of the people that elected them.

Benedict: "Somewhere along the way issues that I believe should be left within the homes and within the hands of the parents have somehow been pushed on the public school system, or a potential to be pushed onto the public school system. It's no secret there are some ideologies out  there, some curriculum ideas specifically, comprehensive sexual education, that I believe do not align with the morals and values of Midwesterners. Simply put, it just doesn't belong here in rural America."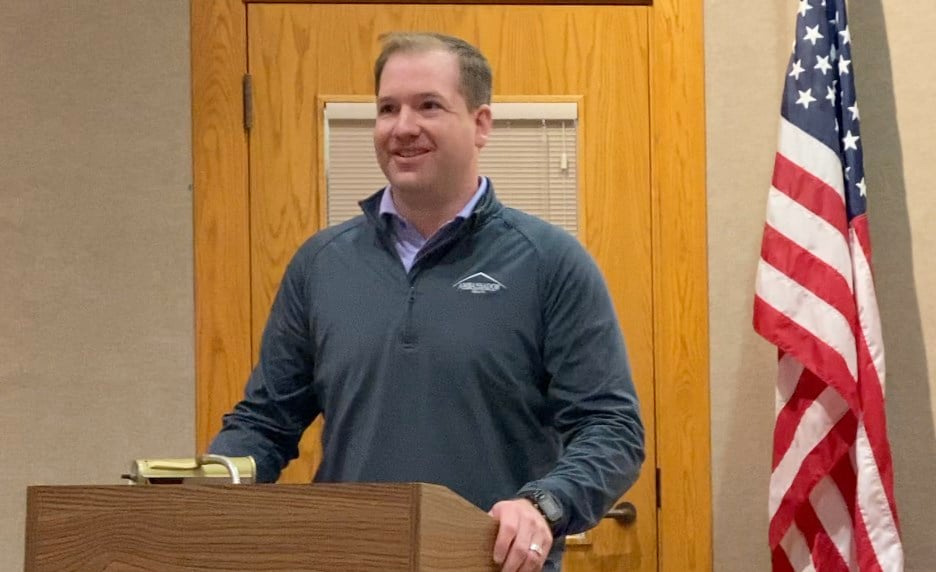 Brent Shanholtz, a business administrator at Ambassador Health, said he has passion to support education as a foundation of the community.
Shanholtz: "From the community aspect, our public schools, it's more than just education and it's more than just a classroom setting, it's more than just students, the public school system is one of our largest employers, one of our largest drivers of commerce and economic activity. It's jobs, it's a commitment. It's plant, property and equipment. It's something that really drives our city."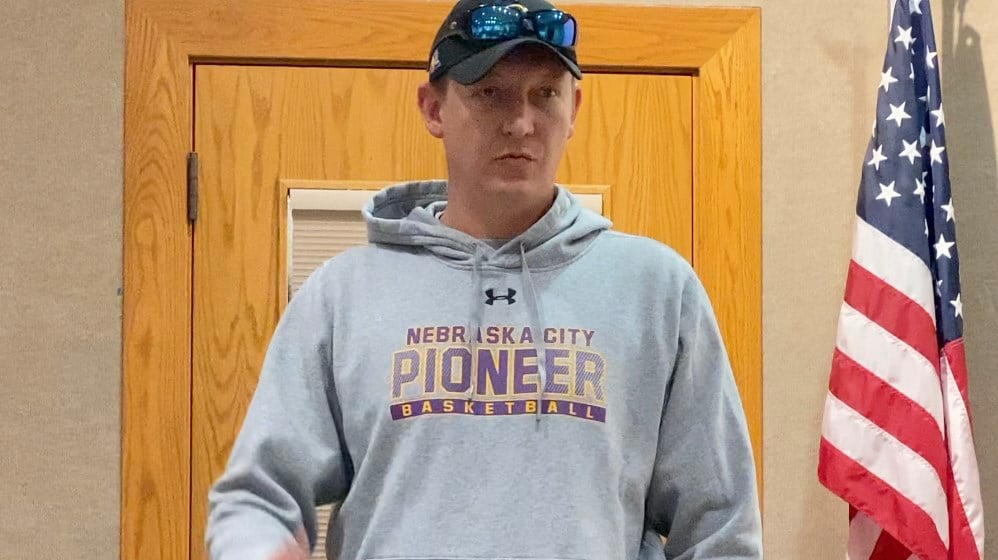 Robert Elson, a 1999 NCHS graduate and father, is a training coordinator at the OPPD power plant. He says he wants to represent the community with a ground-up approach that includes a focus on the positives.
Elson: "Giving our best and growing success is the mission of the school board. I would have to say with Mikah (Ruiz) and Pacie (Lee) doing what they did with state wrestling, talking about Mr. (Jason) Stukenholtz for getting his state FFA degree. There are a lot of diverse things that are happening in our community. There's a lot of diverse people in our community and I would have to say this is a major celebration and a victory for our schools and I would like to keep this going."
Incumbent Kent Blum is seeking his fourth term on the school board.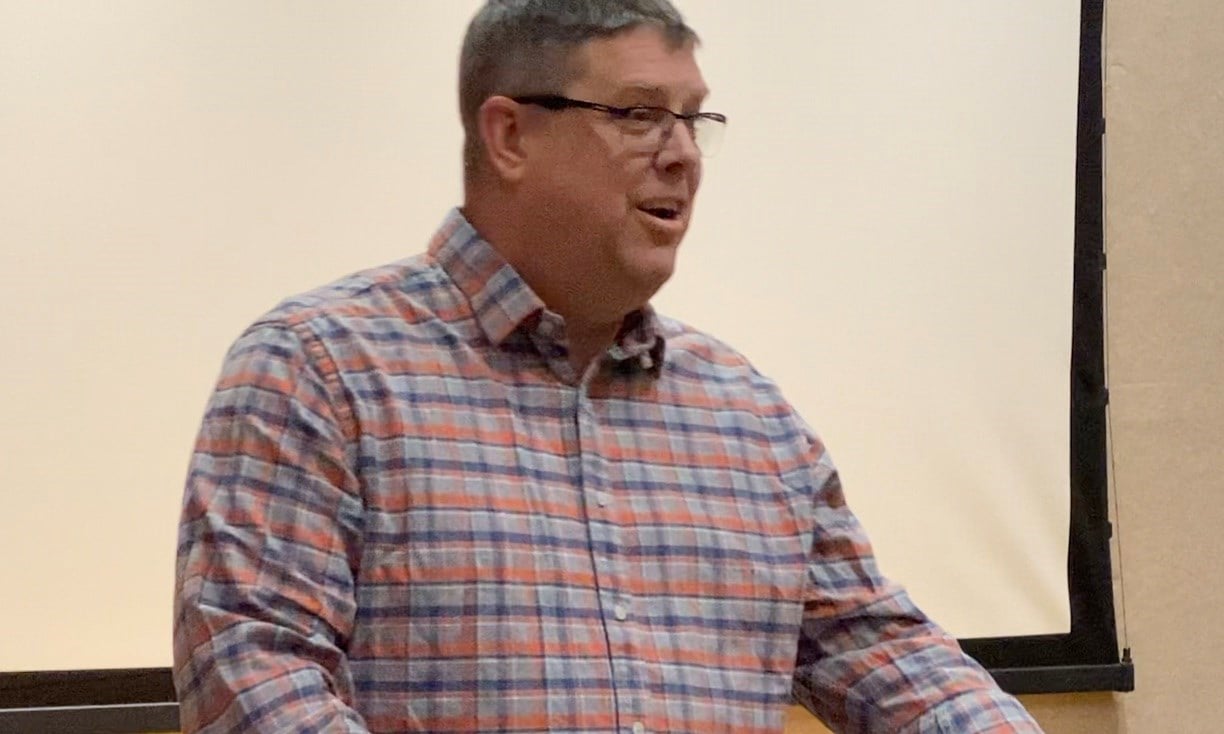 Blum: "The last three and a half years we've taken time and we've discovered some financial issues that we've had and we've spent three and a half years hashing them out,  and trying to develop a plan and to fix our problems and we're getting to a point where we are ready to … hopefully, if everything goes as our plan goes, fix our financial problems, get our school system back on track."
Stacie Higgins, an officer with the Nebraska Association of School Boards and program coordinator for EDGE Nebraska City, is seeking re-election.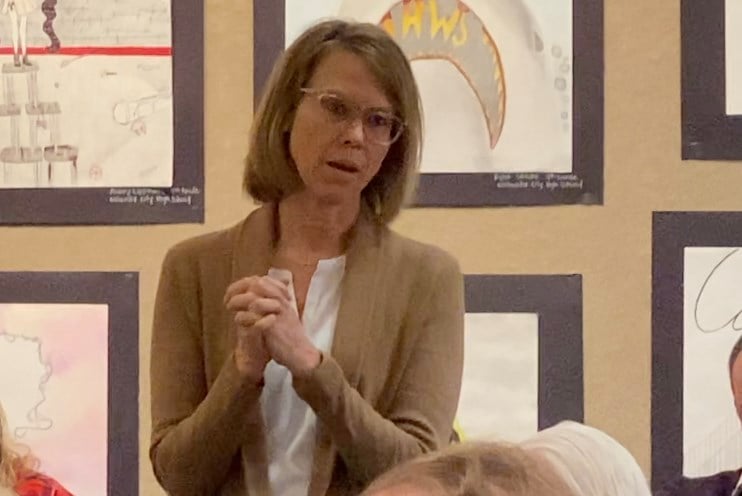 Higgins: "The financial situation is tight. It's tight in every school district across Nebraska. We're committed to figuring out how to still deliver a great product within the constraints we've been given. Those constraints come from the state funding formula. It's hard. It makes life hard, but we're still delivering a great product."