News
Camera alerts Auburn woman to fire, father's escape
Go Fund Me page set up for family after fire disaster
Monday, February 21st 2022, 9:11 AM CST
Ring camera shows Auburn woman's father escaping house fire
AUBURN – Rebecca Coulter has started a Go Fund Me page on behalf of Shawnee Snider and her family after fire destroyed their home on Saturday.
Shawnee and Eric Yost took their two kids to South Dakota to see Mt. Rushmore over the President's Day weekend. Shawnee's father and their three dogs were at their Auburn home of 11 years.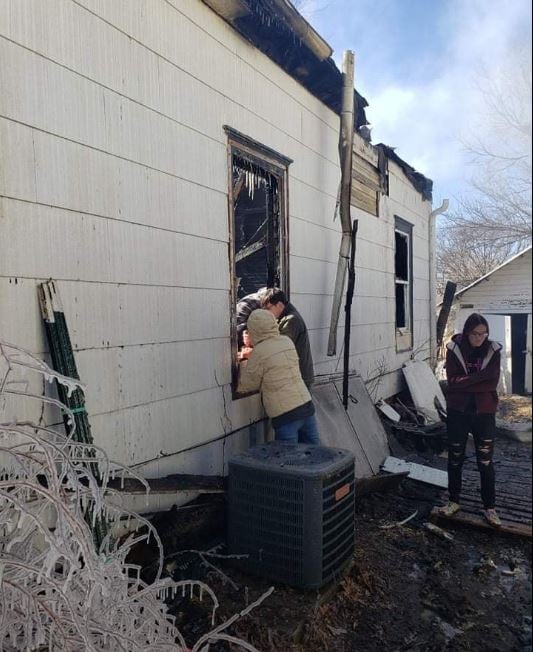 The post says Shawnee received an alert from their Ring camera around 2 a.m. with images of smoke and flames, but the telephone was busy when she tried to call her father. Moments later the camera caught images of her father, Jerry Snider, exiting the home.
Arriving home, the family learned that their male dog had survived.
They are calling it miraculous when Eric found a female dog named Selene alive in the basement where she had sought refuge. Another female German Shepherd was killed.