News
Osovski leads public works
Nebraska City has the only commission form of city government in the state and one Monday filled its vacant position for public works
NEBRASKA CITY - Ron Osovski, who has spent most of the last 40 years raising a family in Nebraska City and working at the Omaha Public Power District power plant, filled a vacant seat as one of five commissioners over city government.
Osovski: "I'm familiar with utilities and I'm hoping I can do a good job for the community."
Mayor Bryan Bequette appointed Osovski after the November resignation of Paul Davis.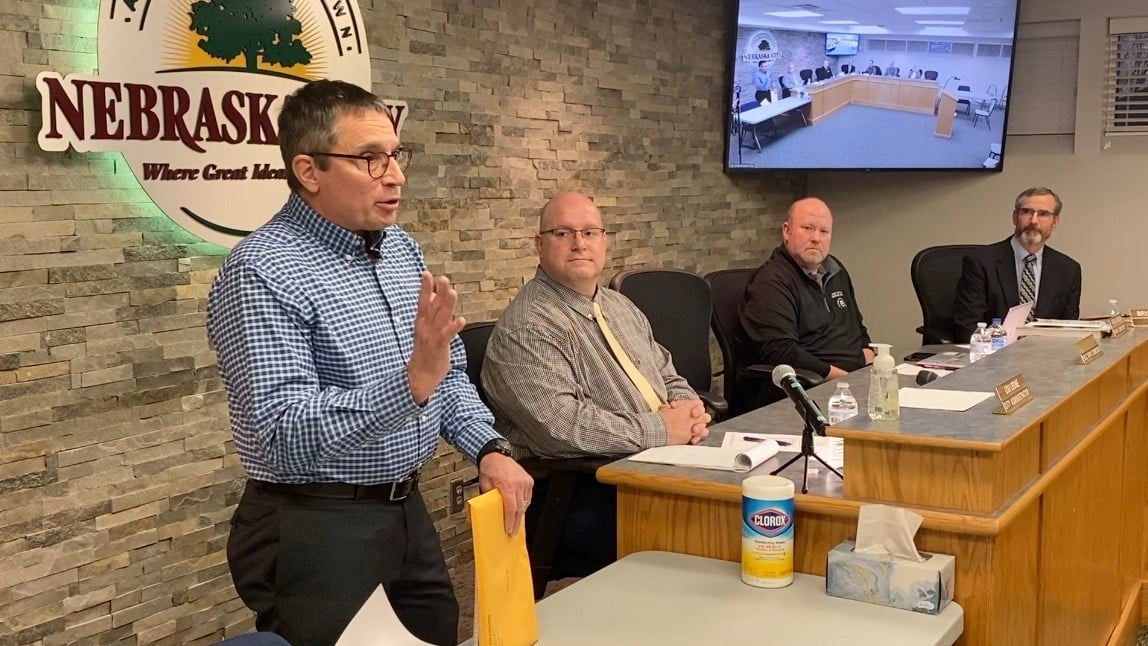 He said Osovski started in the chemistry department with OPPD and was a supervisor for 25 years. He has also been a Wish Ride organizer.
Bequette: "For 28 years he has organized the Wish Ride with over $100,000 being donated to Make A Wish Foundation. He enjoys cycling and has participated in over 20 Bike Rides Across Nebraska."
Osovski said he has experience in water treatment at the power plant and has an interest in the utilities.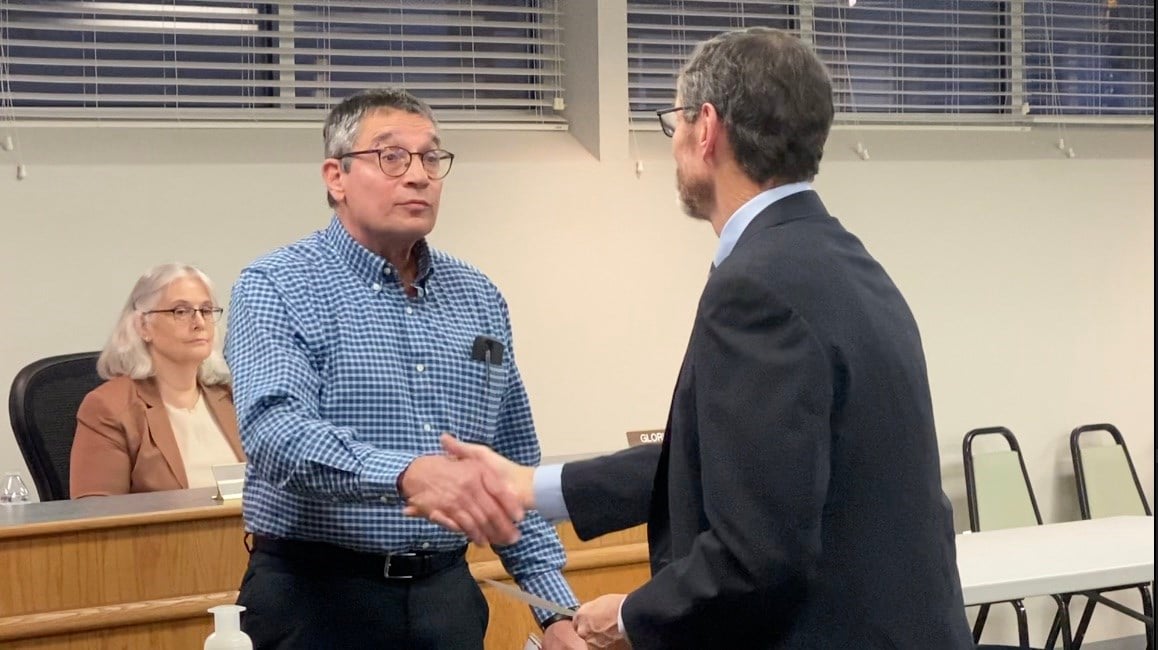 Osovski: "Actually I was invited by the mayor to look into the position of public works and I received some encouragement from some people I know from OPPD to go ahead and take the position and so I'm basically giving it a try."
Osovski's term will extend until December of 2024.