News
Firefighters save Chihuahua lost in storm sewer
A tearful reunion as Syracuse firefighters rescue a Lincoln couple's dog
Thursday, January 27th 2022, 7:02 PM CST
SYRACUSE – A Chihuahua named Tago was shaken, wet and cold when he was pulled to safety from an underground storm sewer pipe at Syracuse Thursday.
The dog's owners, Mike and Lorraine Eisenhauer of Lincoln, said Tago usually stays in the grass when he goes for a walk, but this time he stepped off the curb and down the storm sewer. Mike's attempts at a rescue failed, so someone  from the Syracuse Runza Restaurant called the fire department for help.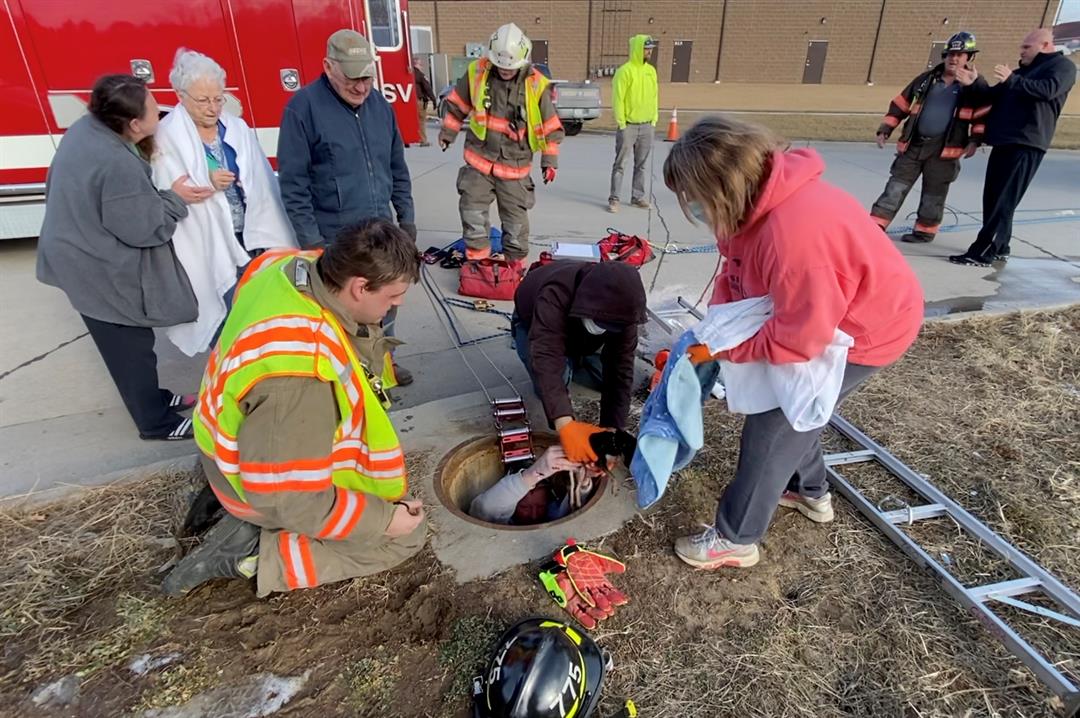 Eisenhauer: "Another lady called them to come and fish him out. He went down into the storm sewer and then he went into one of the pipes – the pipe was only a foot and a half or two-foot wide."
Firefighters Tim Seelhoff and Craig Hemje climbed through the manhole and Seelhoff crawled as far as 70 feet before he reached Tago.
Eisenhauer: "These guys are amazing. The guy that crawled in, he did most of the work.
Lorraine: "I thought (Tago) was already gone.
Eisenhauer: "We thought we may not see him again.
Lorraine: "I thought he got down in there and got into some water and drowned."
Seelhoff said Tago was not running away, but was exhausted and had laid down in a section of the pipe.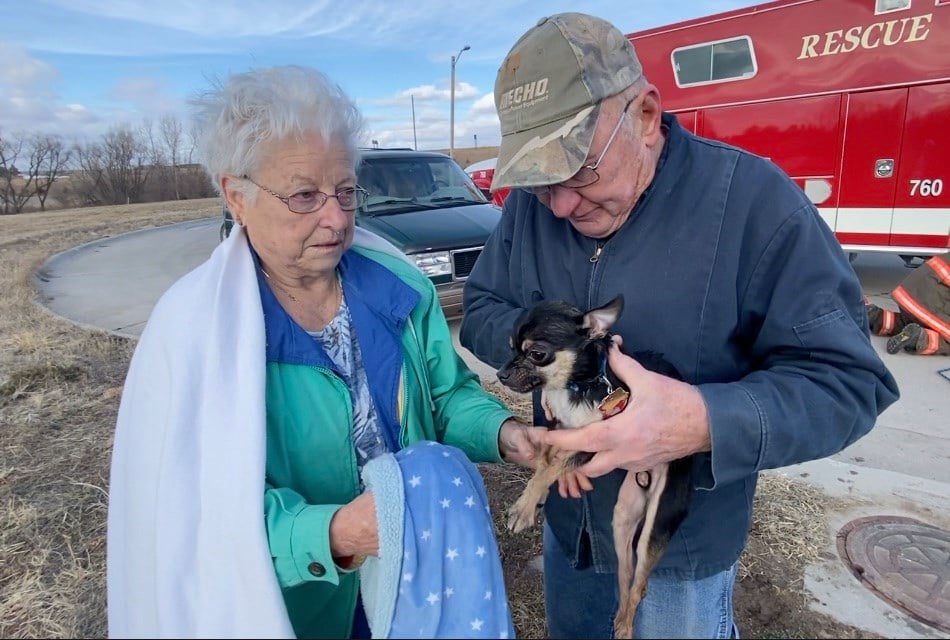 On top, firefighters attached pulleys to vehicles and strung ropes to use a three-haul rope rescue technique. The mechanical advantage helped them pull the 200-pound firefighter and the two-pound dog back through the pipe to safety.
Brian Walters is a Lincoln firefighter who volunteers for the Syracuse Fire Department and  leads some rope rescue training.
Walters: "Most people are having a bad day when you're called and when you can step out to make it a little bit  better that's, you know, what being a part of a community is about."
One firefighter was treated for cuts on his hands, but the couple holding Tago in a blanket was a gratifying sight.