News
Hungry Soul Soup House enters 10th season
The Hungry Soul Soup House is entering its 10 season of offering a free soup meal through the fall and winter
Wednesday, November 10th 2021, 12:16 PM CST
NEBRASKA CITY – Angie Lant says there have been moments of doubt over the past decade, but says  friendships and unexpected smiles have her family motivated to keep offering free food made with love.
The Hungry Soul Soup House offers two kinds of soup every Friday from November  through March and a full meal after the Thanksgiving holiday.
Lant: "All of this is completely free of charge. We don't even have a donation jar. We don't want anyone to feel obligated. It's just come as you are and help yourself to whatever you need."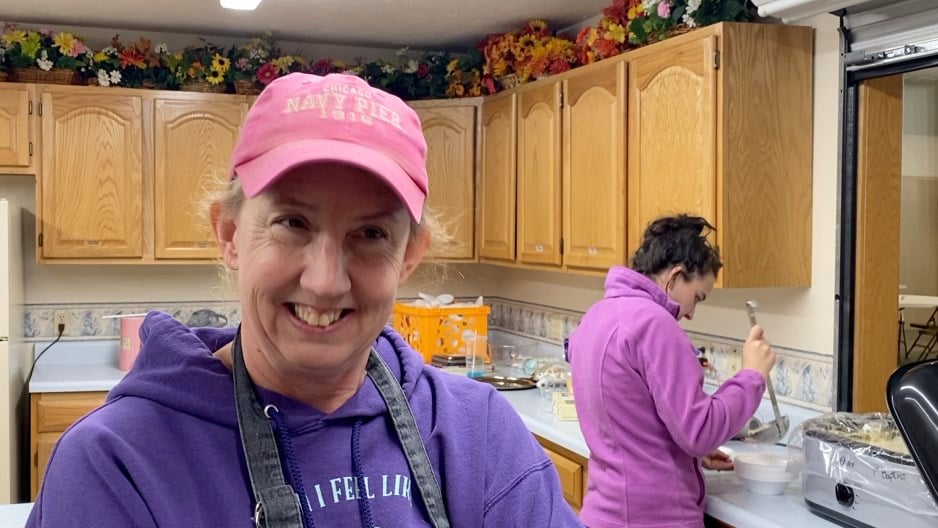 Lant started the soup house with her husband, Jeff, and has developed a group of volunteers that help make sure people feel welcome when they arrive and nourished before they leave.
Lant: "I've always said it's for anyone that could be blessed for having a meal that you don't have to cook yourself, that you don't have to clean up after and you don't have to pay for. I would say that's pretty much anybody at some given time in their lives."
Wynter Vollman of Nebraska City was 16 years old when her mom started the soup house and said she first thought it was a little weird. Over the years, she has grown to  value the diversity of the people who come.
Vollman: "We do get some people we think obviously do need a warm meal. That they may only get this meal … and it's a warm place to be. You know, there's a lot of people in Nebraska City that are on the streets and I think what keeps us doing it is that they are getting in a warm building and they are getting a warm meal."
Lant is looking forward to the next 10 years.
Lant: "After praying about it, I've come to the conclusion that if there is one person who is benefiting from this, I want to keep doing it. Or, at least, I want it to keep going."
She said the big attraction at the Baptist Church activity building is the free food and that fact that it's made with love.