News
Historical Society on mission at Brownville Flea Market
Thousands pour into Brownville over Memorial Day weekend
Monday, May 31st 2021, 9:00 PM CDT
BROWNVILLE – The Brownville Historical Society started over six decades ago to encourage visitors to the historical village and, despite the isolation of a catastrophic flood 2019 and a worldwide pandemic the following year,  they appear to be getting the job done.
The annual spring flea market was open Saturday, Sunday and Monday. Main Street was not only overflowing with 260 vendors, but there were thousands of visitors.
Fran Howard of Eagle had a wagon load of purchases.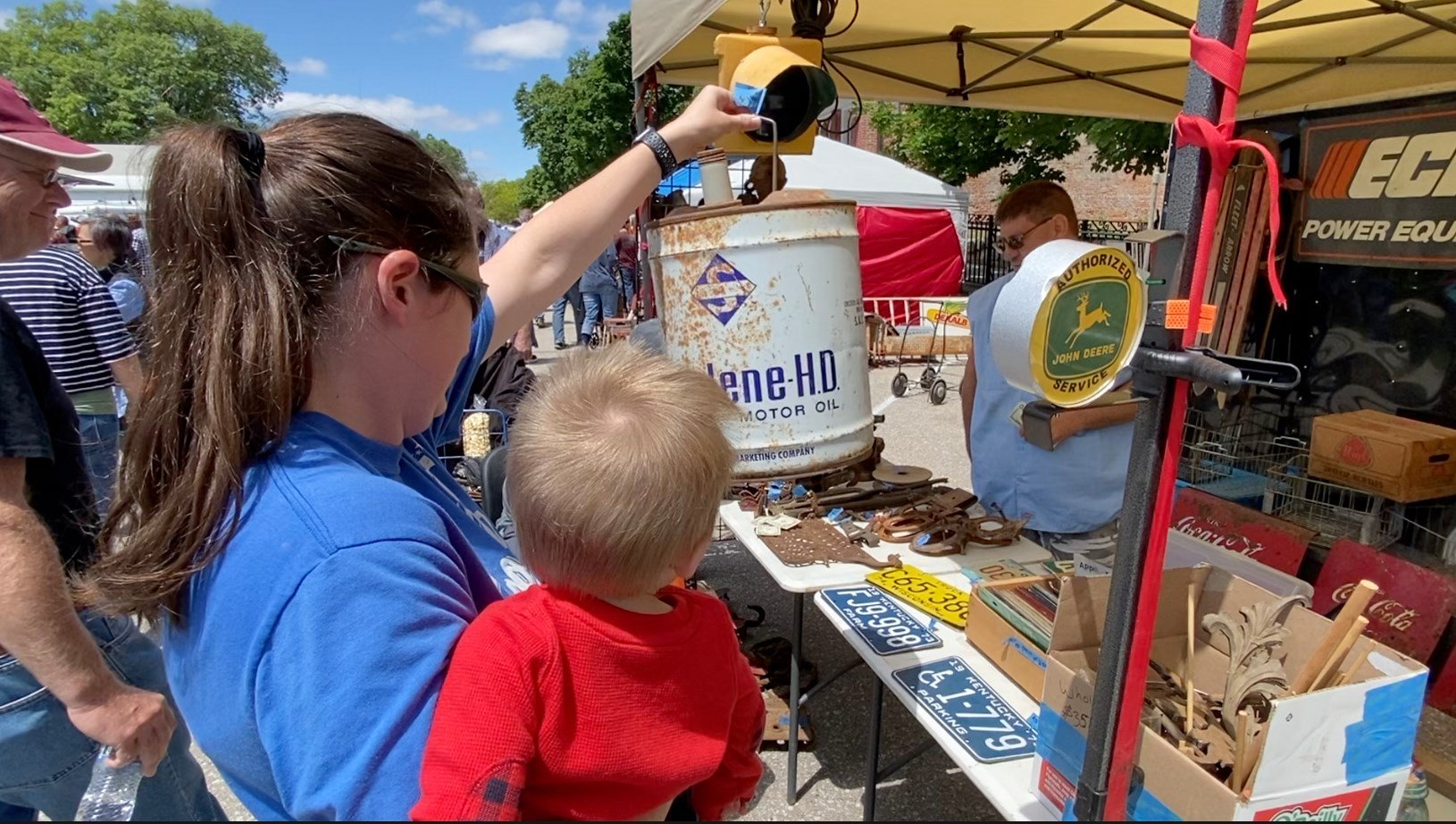 Howard: "I've got a couple of quilts, some primitive things, some baby doll patterns. "
"It's my first time … I love it. I love it."
Lori Broady of Johnson gained the world.
Broady: "I bought this globe. You can put a gazing ball inside of it. I used to teach geography and I'm really excited about globes in general and so this is going to go into my office. I'm getting a new office, so it's going to go into my new office.
Mark and Julie Collier brought Sadie, a mammoth donkey, along in case they had a heavy load.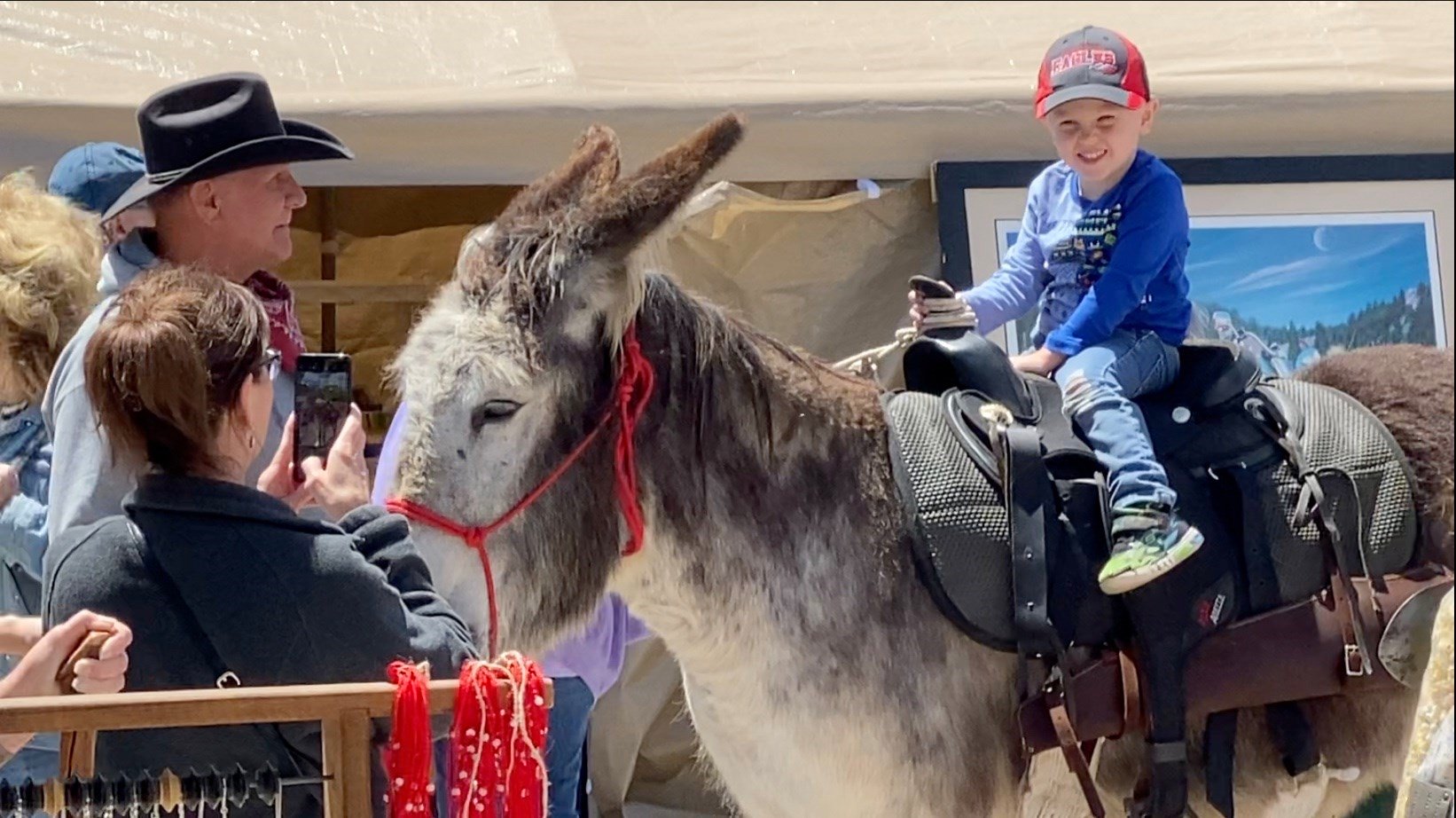 Collier: "We just brought her. Loaded her up and brought her. The kids or adults, they love to stop and pet her or ride her."
Sadie is among eight donkeys at home.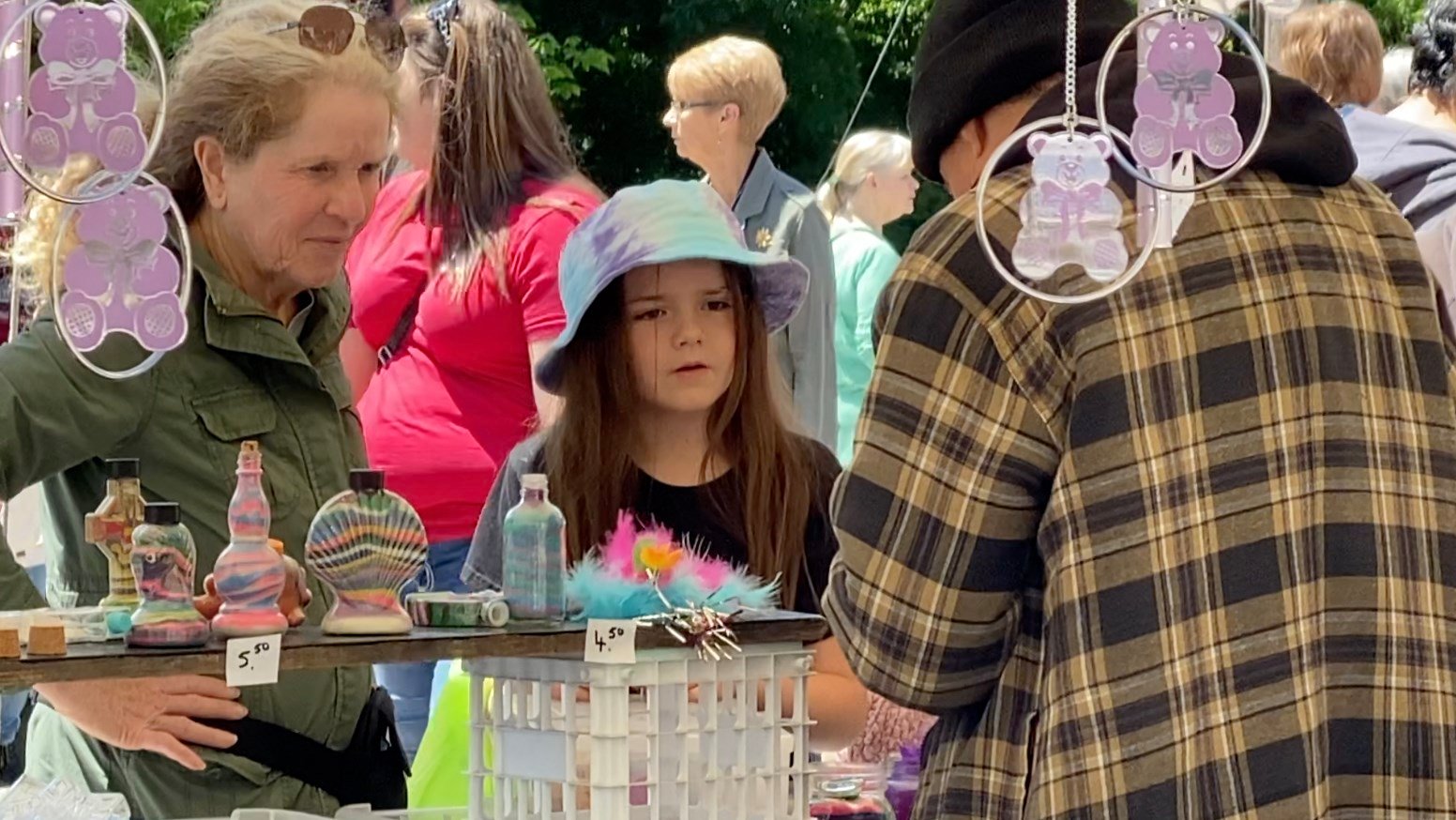 The historical society also promotes the Carson House, Didier Cabin, Heritage Tree, Railroad Depot and  Sage Museum.
The fall flea market is scheduled in September.